Two British Greenpeace activists to appear in Russian court
Anthony Perrett and Frank Hewetson among 30 people taken in to custody after Arctic oil rig protest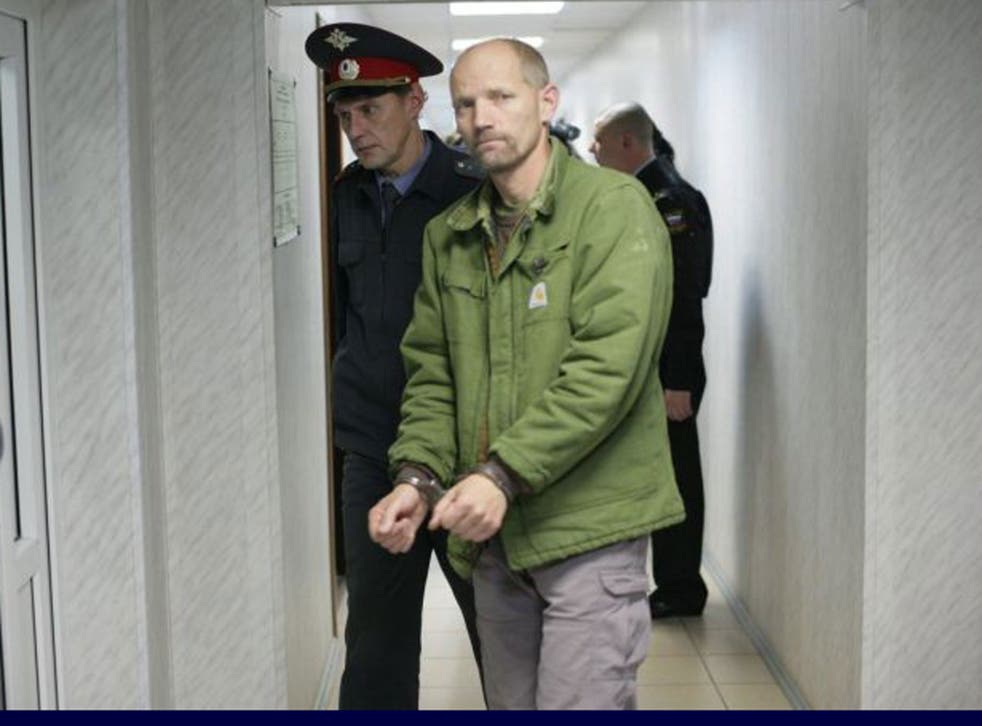 Two environmental campaigners are due to appear in court in Murmansk, Russia, today after being arrested during a Greenpeace protest on an Arctic oil rig.
Anthony Perrett, 32, and Frank Hewetson, 45, are among 30 people, including four other Britons, taken into custody seven days ago when armed Russian officials stormed their vessel, Arctic Sunrise.
Along with other members of the group, Mr Hewetson, a father of two and logistics co-ordinator from London, and Mr Perrett, an activist from Newport, Gwent, are facing two months on remand without bail while Russian investigators continue their investigation.
Speaking last night, Mr Hewetson's partner Nina Gold said: "Facing two months on remand without charge in a Russian detention centre is a disproportionate action to take. It is an unreasonable thing to do to peaceful protesters."
The group was campaigning against attempts by companies to drill for oil in Arctic waters, warning that a spill would be hugely damaging to the environment and that extraction of further fossil fuels will add to climate change.
After being arrested, the group was taken, along with their ship, to the port of Murmansk, where the authorities are investigating charges of piracy, which carry a jail term of up to 15 years.
The court appearances come as Andy and Ann Bryan, the parents of Kieron Bryan, a 29-year-old video journalist from Devon, who was also arrested, issued a statement: "We are extremely worried. Our son is a very kind, caring individual and environmental issues [are] very close to his heart. He would sympathise with the cause, but he was simply there doing his job as a freelance videographer.
"None of those on board should be subjected to this prolonged detention. We are told they are being treated fairly and are all well. However, the fact that they are still there at all is a farce and quite out of proportion to their actions."
Register for free to continue reading
Registration is a free and easy way to support our truly independent journalism
By registering, you will also enjoy limited access to Premium articles, exclusive newsletters, commenting, and virtual events with our leading journalists
Already have an account? sign in
Register for free to continue reading
Registration is a free and easy way to support our truly independent journalism
By registering, you will also enjoy limited access to Premium articles, exclusive newsletters, commenting, and virtual events with our leading journalists
Already have an account? sign in
Join our new commenting forum
Join thought-provoking conversations, follow other Independent readers and see their replies