Majority of directors from UK's top banks 'have links with big polluters'
Nearly 80% of directors on the boards of five of the UK's largest banks have connections to highly polluting industries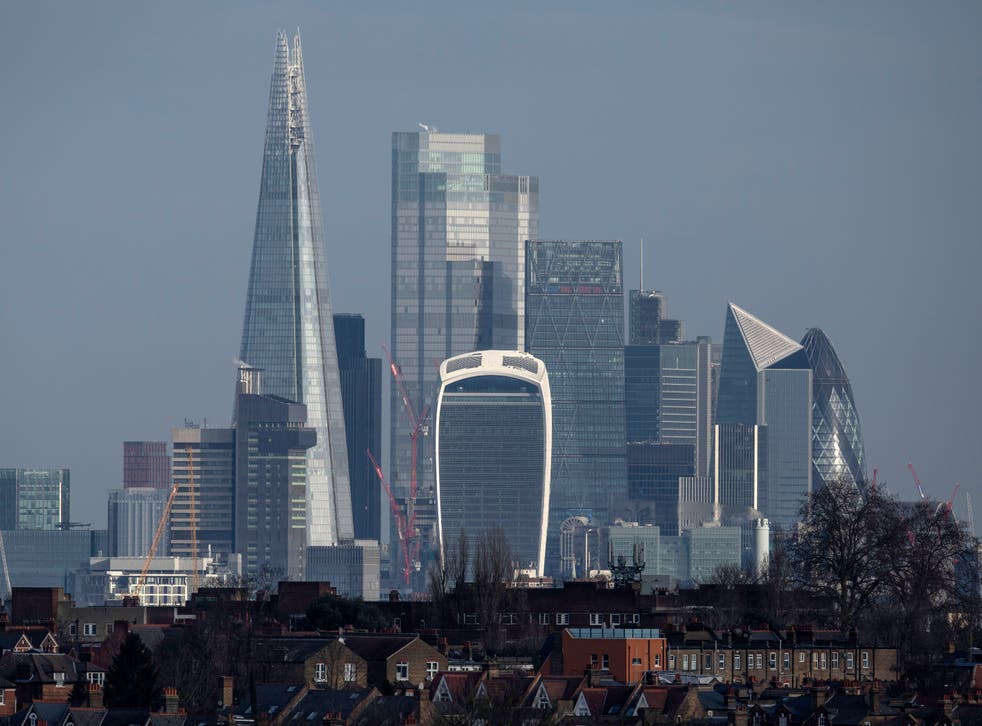 Nearly 80 per cent of directors from five of the UK's top banks have links with big polluters, an investigation has found.
An analysis by environmental investigations outlet DeSmog found that 50 out of the 64 current directors of Barclays, HSBC, NatWest, Lloyds and Standard Chartered have a past or current connection with a highly polluting industry.
For example, Barclays group finance director Tushar Morzaria is currently a non-executive director for the oil major BP, while HSBC director Pauline Van Der Meer Mohr has worked with Shell, according to the investigation.
Meanwhile, Howard Davies, chairman of the NatWest group, was once chair of the Airports Commission, which recommended Heathrow proceed with a third runway despite fierce opposition from climate scientists and campaigners.
Industries considered to be "highly polluting" in the investigation included fossil fuel energy production, agriculture, aviation, road transport, mining, plastics, forestry and paper production, construction and shipping.
Jeanne Martin, senior campaign manager at charity ShareAction, which encourages responsible investment, said the investigation produced "startling evidence of worrying conflicts of interest within bank boardrooms".
She added: "How can we possibly expect those at the very top of banks such as Barclays and HSBC to make difficult, yet necessary, decisions on fossil fuels given their close links with fossil-fuel dependent industries?
"Investors should take note of the revolving door between banks and the fossil fuel industry and use their voting rights to discharge climate-conflicted directors."
Banks in the UK are facing increasing pressure to act on the climate crisis.
As part of last week's Budget announcements, the chancellor Rishi Sunak changed the Bank of England's mandate to include a duty to support the government in its goal to reach net zero emissions by 2050.
The decision came after nearly 65,000 people signed a petition urging the Bank of England to "cut off the money pipeline" for fossil fuel projects.
At the time, Anna Vickerstaff, from the climate campaign group 350.org, said: "British banks are the worst in Europe for funding fossil fuels, with Barclays and HSBC alone pouring more than £145bn into dirty energy projects since the UK signed the Paris Agreement in 2015."
In response to the investigation, a NatWest Group spokesperson said: "Tackling climate change is one of the biggest challenges of our time and for NatWest Group it is central to our purpose-led strategy.
"As the leading bank in the UK for business customers, and one of the largest for retail customers, we have a significant responsibility, and the ability, to encourage, enable and to lead the way in helping people across the UK to transition to a net zero carbon economy.
"While we understand that we have to think long-term, we also know that we have to act quickly and in partnership with both the private and the public sectors. There are huge opportunities to create jobs and transform communities and NatWest Group is determined to play a leading role in tackling climate change and helping our customers do the same."
Meanwhile, Fiona Cannon, group sustainable business director at Lloyds Banking Group, said: "Banks have a critical role to play in tackling climate change and protecting the planet for future generations.
"That's why we have announced our ambition to work with customers, government and the markets to help reduce the emissions we finance by more than 50 per cent by 2030 – and we will continue to accelerate our support throughout 2021 to help finance a greener, cleaner recovery for the UK."
Standard Chartered, Barclays and HSBC denied a request for comment.
Join our new commenting forum
Join thought-provoking conversations, follow other Independent readers and see their replies