Vast majority of UK accept climate change is real, finds new poll
Old men in the East Midlands are less likely to accept scientists' evidence than young women in the South-east
Ian Johnston
Environment Correspondent
Thursday 24 August 2017 16:20 Comments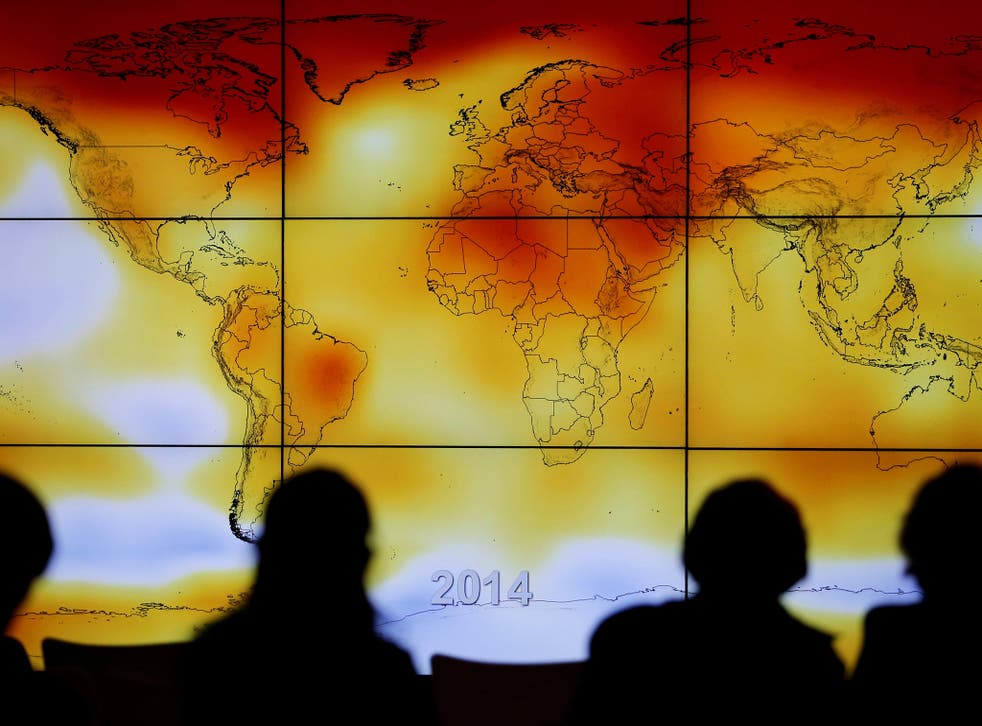 About 13 per cent of people in Britain do not accept the science of climate change, according to a new poll.
The survey of 1,200 adults in the UK by Censuswide found men (17 per cent) were significantly more likely than women (11 per cent) to deny the widespread evidence of global warming – from melting sea ice and glaciers and rising sea levels to animals and plants heading for the poles.
However, a substantial majority of 70 per cent said they did agree the temperature is rising and that greenhouse gas emissions are to blame – as accepted by every major scientific organisation in the world.
People over 55 were more likely to dispute the evidence than those in younger age groups with 15 per cent falling into this group, the poll found.
The East Midlands appeared to have the highest rate of denial with 18 per cent of respondents in that region saying they did not believe in global warming "at all", followed by 16 per cent in the South West and 15 per cent in the North East.
The lowest rates were in the South East (8 per cent), East and North West (both 11 per cent), and Scotland and the West Midlands (both 12 per cent).
The idea that fossil fuel emissions would cause global warming was predicted by Swedish Nobel Prize winning chemist Svante Arrenhius in 1895.
Even oil industry scientists accepted this is happening as long ago as the 1980s.
The pollsters, commissioned by gocompare.com asked: Do you believe in Global Warming?
Those who answered, 'Yes, completely':
South East: 55%
East: 52.5%
Scotland: 45%
London: 44%
North West: 44%
South West: 42%
Yorkshire & The Humber: 40%
East Midlands: 39%
Wales: 34%
West Midlands: 33%
North East : 29%
Those who answered, 'No, not at all':
East Midlands: 18%
South West: 16%
North East : 15%
London: 14%
Yorkshire & The Humber: 13%
Wales: 13%
Scotland: 12%
West Midlands: 12%
East: 11%
North West: 11%
South East: 8%
Register for free to continue reading
Registration is a free and easy way to support our truly independent journalism
By registering, you will also enjoy limited access to Premium articles, exclusive newsletters, commenting, and virtual events with our leading journalists
Already have an account? sign in
Join our new commenting forum
Join thought-provoking conversations, follow other Independent readers and see their replies