UK confirms it will set a tougher climate pledge for 2035
'We want to continue to raise the bar on tackling climate change,' says Boris Johnson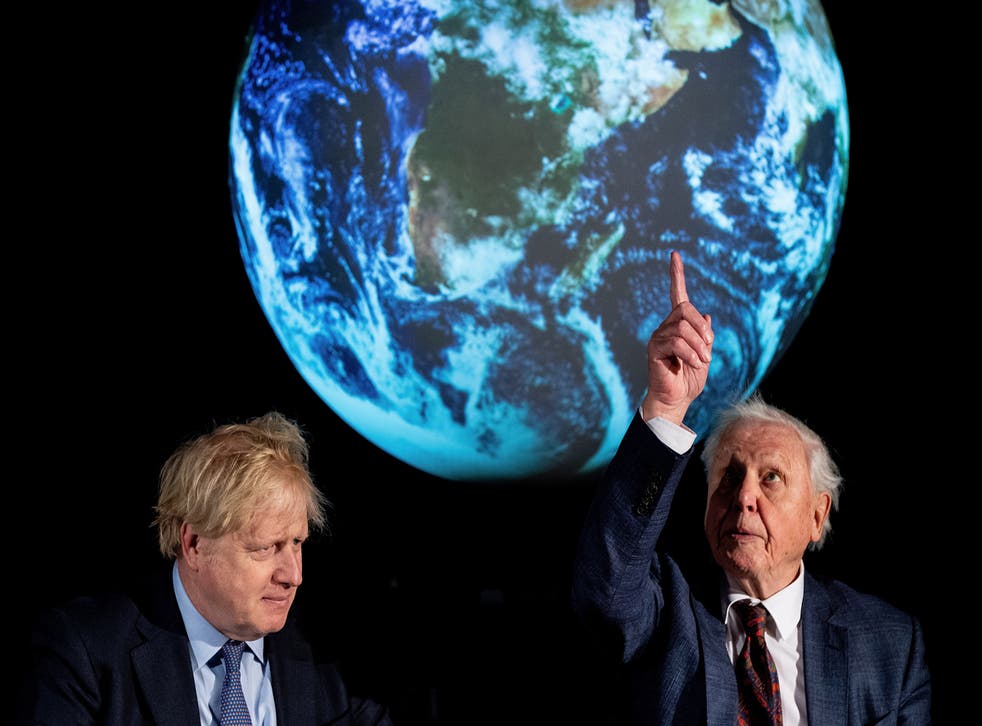 The UK government has confirmed reports that it will slash emissions by 78 per cent by 2035, when compared to levels in 1990.
This is the level of reduction that the UK's independent climate advisers say will be needed to reach the legal goal of net-zero emissions by 2050. 
The new commitment builds on the UK's current pledge to reduce emissions by 68 per cent by 2030, which was made as part of its obligations under the Paris Agreement – an international climate deal made by countries in 2015.
In a statement, Boris Johnson said: "We want to continue to raise the bar on tackling climate change, and that's why we're setting the most ambitious target to cut emissions in the world.
"The UK will be home to pioneering businesses, new technologies and green innovation as we make progress to net zero emissions, laying the foundations for decades of economic growth in a way that creates thousands of jobs.
"We want to see world leaders follow our lead and match our ambition in the run up to the crucial climate summit Cop26, as we will only build back greener and protect our planet if we come together to take action."
In a first-of-its-kind report published in December, the UK's independent Climate Change Committee set out a detailed path for how the UK can reach net-zero by 2050, including a key "stepping stone" of reducing emissions by 78 per cent by 2035.
The report recommended sweeping changes across the economy, including more renewables and tree-planting, a switch to electric cars and low-carbon heating, and a shift towards diets with less meat and dairy.
However, announcing the target today, the government said it would not follow all of the CCC's specific policy recommendations.
"The government will look to meet this reduction target through investing and capitalising on new green technologies and innovation, whilst maintaining people's freedom of choice, including on their diet," said an official press release.
"That is why the government's sixth carbon budget of 78 per cent is based on its own analysis and does not follow each of the CCC's specific policy recommendations."
The government also confirmed that the UK's carbon-cutting plan for the period 2033-2037, which is known as its "sixth carbon budget", will for the first time include emissions from international aviation and shipping.
This will make the UK the first major economy to extend its legal climate commitments to departing international flights – a major win for environmental campaigners.
The new target will become enshrined in law by the end of June 2021, the government said, and legislation setting out the UK government's new target is to be laid in Parliament on Wednesday.
News of a tougher climate pledge for 2035 first emerged on Monday evening. Green experts have widely welcomed news of a stronger target, but continue to caution that new pledges from government need to be met with tangible action plans.
"Targets are much easier to set than they are to meet, so the hard work begins now," said Rebecca Newsom, head of politics at Greenpeace UK.
"In order to actually deliver on this commitment, new measures to slash emissions from homes and transport should already be well underway."
The government is currently not on track for meeting its fourth and fifth carbon budgets, which span the period 2023 to 2032, analysis suggests.
It is due to imminently release blueprints for how it plans to cut emissions from transport and heating, and will also release a comprehensive strategy for reaching its net-zero goal ahead of Cop26.
Register for free to continue reading
Registration is a free and easy way to support our truly independent journalism
By registering, you will also enjoy limited access to Premium articles, exclusive newsletters, commenting, and virtual events with our leading journalists
Already have an account? sign in
Register for free to continue reading
Registration is a free and easy way to support our truly independent journalism
By registering, you will also enjoy limited access to Premium articles, exclusive newsletters, commenting, and virtual events with our leading journalists
Already have an account? sign in
Join our new commenting forum
Join thought-provoking conversations, follow other Independent readers and see their replies