UK to run without coal power for a full working day, in historic first since industrial revolution
A decade ago, such a transition would have been 'unimaginable'
Andrew Griffin
Friday 21 April 2017 09:54 Comments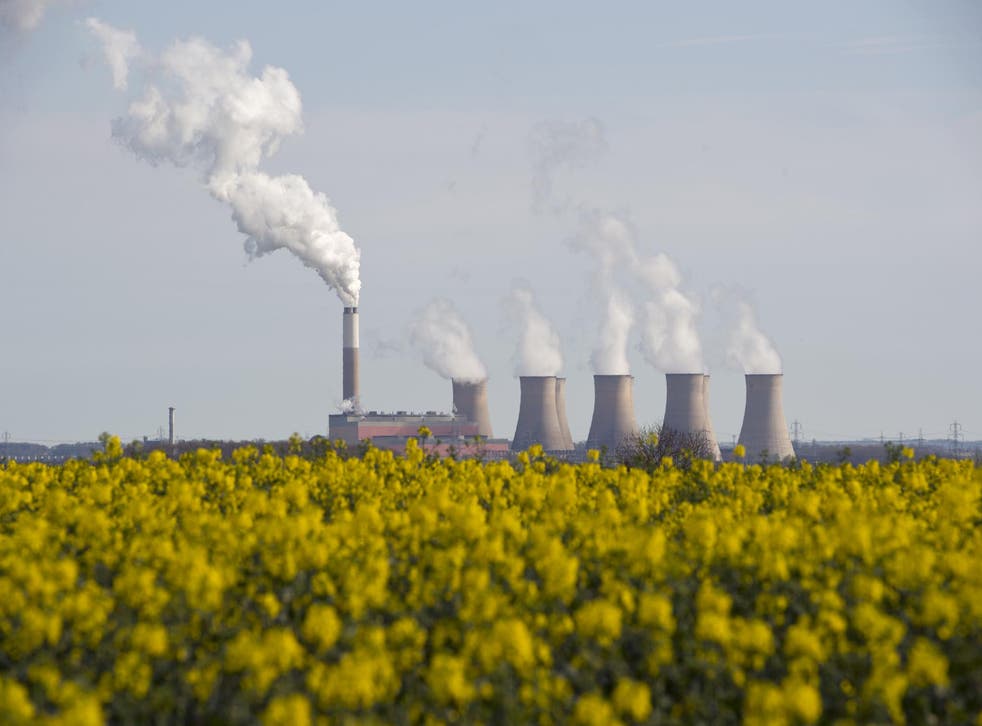 The UK is going to run for a full day without coal, in a first since the industrial revolution.
The country is set to fulfil all of its energy needs from other sources, according to the National Grid.
It would be the first working day that the UK hasn't relied on coal power since the industrial revolution.
10 photographs to show to anyone who doesn't believe in climate change

Show all 10
Britain has in the past run using zero coal for some periods. But that has never happened for a full day since Britain started relying on coal power stations.
The National Grid's energy control room said that it ran without coal for a full 19 hours on 20 April. They expected it to be a full day today, they reported on Twitter.
"The first day without coal in Britain since the Industrial Revolution marks a watershed in the energy transition," said Hannah Martin, head of energy at Greenpeace. "A decade ago, a day without coal would have been unimaginable, and in ten years' time our energy system will have radically transformed again.
"The direction of travel is that both in the UK and globally we are already moving towards a low carbon economy. It is a clear message to any new government that they should prioritise making the UK a world leader in clean, green, technology. They will need to get on with the coal phase-out plan and recognise the economic potential of renewable energy and energy efficiency. We can meet the UK's needs for skilled jobs and fair bills, whilst also meeting our climate targets."
Register for free to continue reading
Registration is a free and easy way to support our truly independent journalism
By registering, you will also enjoy limited access to Premium articles, exclusive newsletters, commenting, and virtual events with our leading journalists
Already have an account? sign in
Join our new commenting forum
Join thought-provoking conversations, follow other Independent readers and see their replies