UK's most energy-intensive companies to get £130m exemption from climate change fund
Some of the biggest polluters will pay less, so ordinary customers will end up making up the difference, say campaigners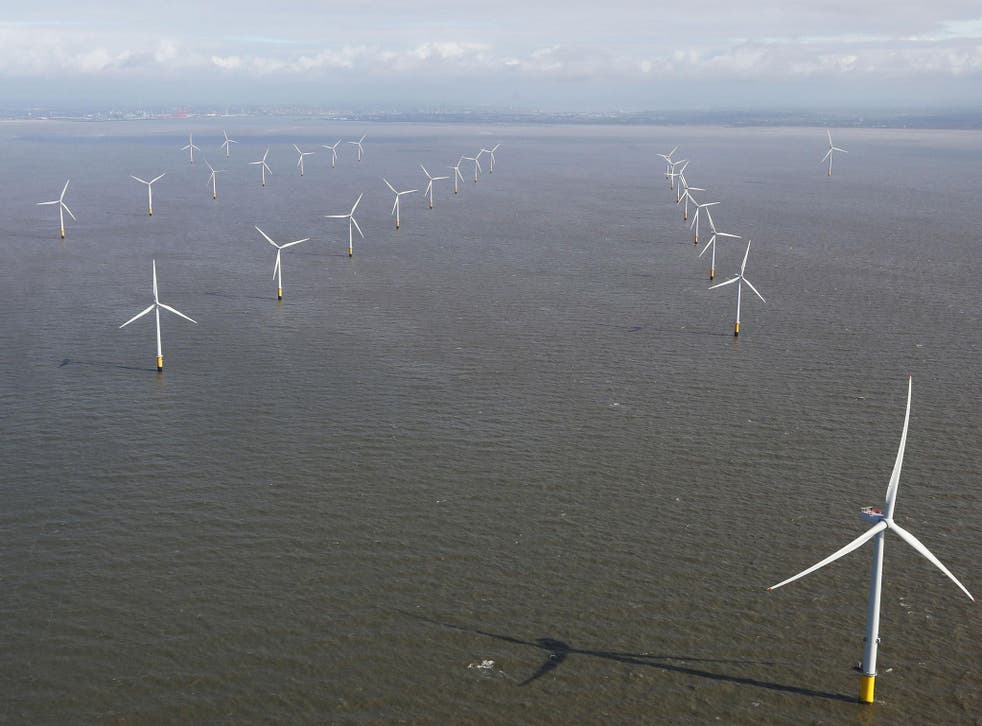 The Government is planning to give some of the UK's most polluting industries a £130m exemption from helping to fund new renewable technologies, which will "heap costs" onto small companies and households, environmentalists have warned.
Subsidies for the two cheapest forms of green electricity, onshore wind and solar, have been respectively scrapped and slashed to the bone, but financial support is still available for offshore wind and other emerging technologies – to a large degree because of the potential benefits to the economy.
This is funded by electricity bill payers and the Government has expressed concern about the effect on "energy intensive industries".
According to the new plan, these companies would be given an exemption because having to pay extra "can undermine competitiveness".
However Gareth Redmond-King, head of climate and energy policy at WWF-UK, pointed out that this "disappointing decision" would mean other bill payers would end up paying more and reward firms that are contributing more than most to global warming.
"It's bad for businesses and bad for hardworking families. It will add money to household bills and heap costs onto small businesses," he said.
"These costs would otherwise have been borne by large businesses, but now will be redistributed to be paid for by those who may already be struggling with high energy costs.
"Whilst energy intensive industries are important to our economy, they also contribute huge amounts of greenhouse gases to UK emissions.
"It is only right that they pay their fair share to support the building of the cleaner, greener energy infrastructure that we need for our future."
A policy document produced by the Department of Business, Energy and Industry Strategy (BEIS) explained the reasoning behind the exemption plan, which would replace retrospective compensation.
"For energy-intensive industries (EIIs), this can undermine competitiveness, as competing businesses in other countries may not be subject to similar energy and climate change policy costs," it said.
"The Government has sought to lessen the cost disadvantage faced by EIIs as a result of energy and climate change policy costs, relative to their EU and international competitors, through a compensation scheme.
"A move to an exemption scheme is proposed in order to increase the certainty and effectiveness of support to EIIs."
10 photographs to show to anyone who doesn't believe in climate change

Show all 10
It said the "preferred option" was to move to such a scheme from 1 January next years, subject to parliament's approval. The cost of the policy was said to be £132.5m.
"This provides an exemption from a proportion of the indirect costs of the Renewables Obligation [subsidy] scheme in respect of up to 85 per cent of electricity supplied to eligible EIIs," the document added.

Register for free to continue reading
Registration is a free and easy way to support our truly independent journalism
By registering, you will also enjoy limited access to Premium articles, exclusive newsletters, commenting, and virtual events with our leading journalists
Already have an account? sign in
Register for free to continue reading
Registration is a free and easy way to support our truly independent journalism
By registering, you will also enjoy limited access to Premium articles, exclusive newsletters, commenting, and virtual events with our leading journalists
Already have an account? sign in
Join our new commenting forum
Join thought-provoking conversations, follow other Independent readers and see their replies