UK Government 'pays £6bn a year in subsidies to fossil fuel industry'
Research shows figure paid to firms like BP and Shell is almost twice that provided to green energy providers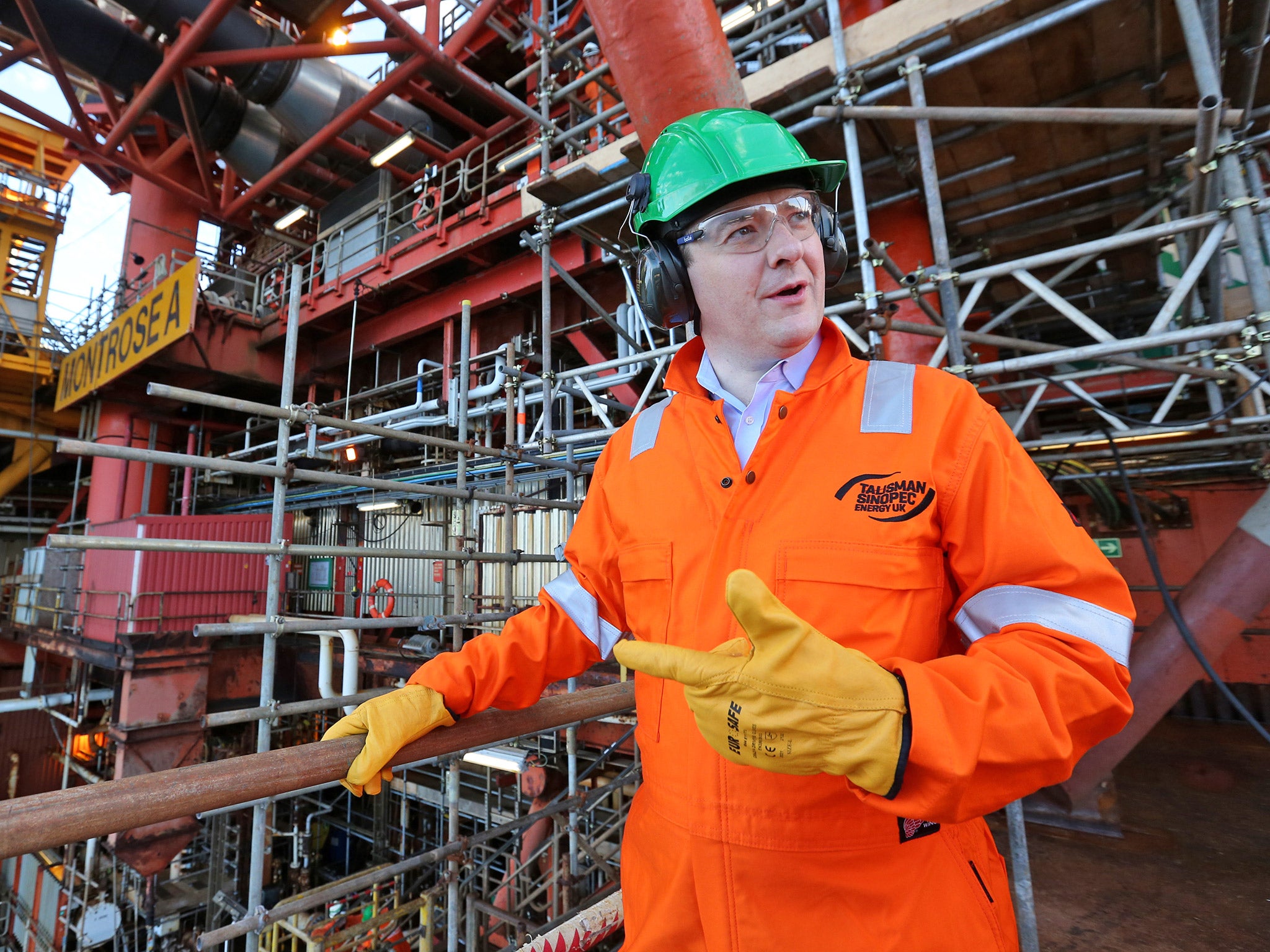 The Government gives the fossil-fuel industry nearly £6bn a year in subsidies, almost twice the financial support it provides to renewable-energy providers, according to new research.
A study by the Overseas Development Institute think-tank challenges the popular conception that green energy such as wind and solar power requires disproportionate taxpayer support.
Britain gave an average of £5.9bn worth of subsidies a year to fossil-fuel firms such as BP and Shell in 2013 and 2014, most of it in the form of tax breaks to help boost declining North Sea production, according to the institute.
In addition, the UK has introduced a new North Sea tax break this year that the Government estimates will be worth £1.7bn over the next five years.
By contrast, renewable-energy companies received £3.5bn of subsidies in 2014‑15 – a figure that will decline in the coming years after the Government announced it would end subsidies for new onshore wind farms and slash support for solar power.
This is despite David Cameron telling a UN climate-change conference in September 2014: "We need to give business the certainty it needs to invest in low carbon. That means fighting against the economically and environmentally perverse fossil‑fuel subsidies."
The report's author, Shelagh Whitley, said: "The UK stands out. Despite its pledge to phase out fossil-fuel subsidies, it has dramatically increased its support to the production of fossil fuels in recent years."
The study looked at subsidies all over the world. It found that, globally, fossil-fuel companies received $452bn (£273bn) worth of subsidies a year in 2013 and 2014 – compared to the $121bn going to green energy.
The Government claims it does not give any subsidies to the fossil-fuel industry. This is because it has a different, stricter definition of subsidy – which it limits to "government action that lowers the pre-tax price to consumers to below international-market levels".
A spokesman for the Department of Energy and Climate Change (DECC) said:
"We are committed to meeting our decarbonisation targets - we've made record investments in renewables and are focusing on lower-carbon secure energy sources, such as nuclear and shale gas.
"However this will not happen overnight, oil and gas will continue to play a role so we can ensure hardworking families and businesses have access to secure, affordable energy they can rely on."
Join our commenting forum
Join thought-provoking conversations, follow other Independent readers and see their replies