UK Government urged to follow US example and ban plastic 'microbeads'
New campaigning coalition launched as Greenpeace petition to ban the beads reaches 180,00 signatures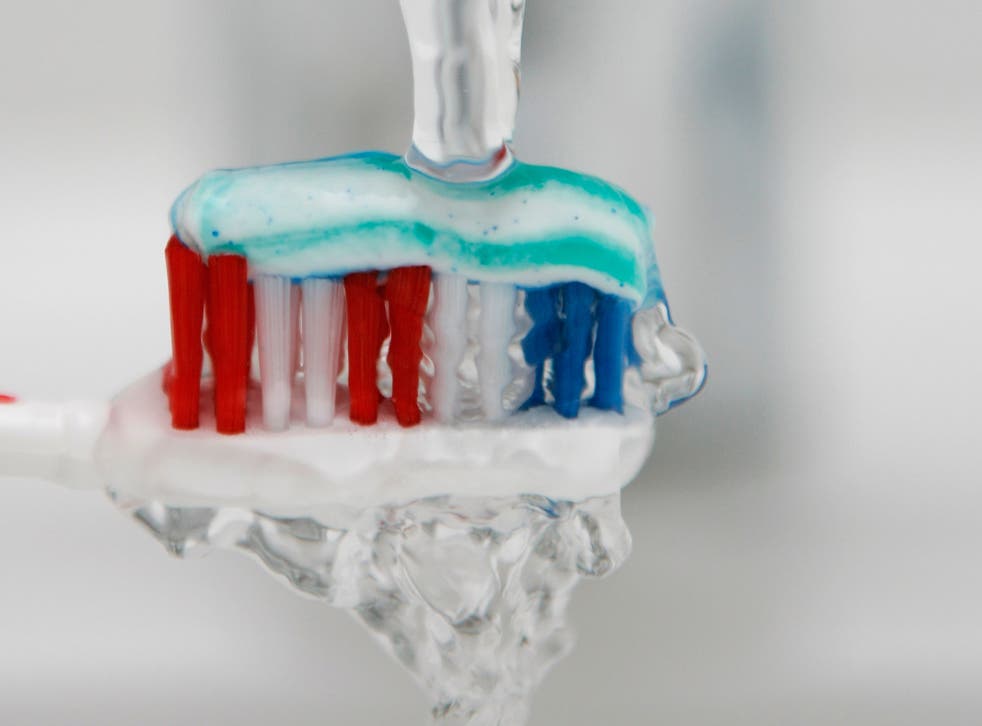 The Government should follow the example of the US and ban tiny plastic "microbeads" from cosmetics in the face of escalating public concern about the risk they pose to the environment, campaigners have said.
A new campaigning coalition has been launched as a Greenpeace petition to ban the tiny plastic fragments - used to texturise products such as toothpaste and face scrubs - reaches 180,000 signatures after just a month.
Microbeads are so small that they frequently evade water filtration systems. And because they are made from polyethylene, they don't break down, meaning that they add to the mountain of plastic already flowing into rivers and seas.
"These tiny plastics are a big problem for consumers and our oceans. The Government needs to take responsibility and ban them outright," said Louise Edge, Greenpeace's senior oceans campaigner.
The fragments are heavily used across in a wide range of toiletries. A single helping of some toothpastes can result in 100,000 of them being washed down the sink - while the US is estimated to flush 8 trillion a day into its water system.
Microbeads are also highly absorbent, making them magnets for pesticides and other chemicals which leach out of the beads as they pass along the waterways or find their way into any fish or animals that ingest them. Once they are in the food chain, they can even find their way into the fish and meat on our plates.
Pictures that show we are killing our planet

Show all 21
The coalition includes Greenpeace, the Marine Conservation Society, the Environmental Investigation Agency and Fauna & Flora International.
It will use the recent bans on microbeads in the US and Canada to argue that microbeads pose a serious threat and that banning them is practical and commercially viable.
A spokesman for the Department for the Environment, Food & Rural Affairs, said: "Protecting our marine environment is vital both for people's enjoyment of our seas and the businesses which rely on healthy fish stocks.
"That's why we are continuing to monitor the marine environment."
Sweden, Austria, Belgium, Italy and Luxembourg have all lobbied the EU to impose a ban across the bloc, while other countries, most notably the UK, favour a voluntary approach.
Join our new commenting forum
Join thought-provoking conversations, follow other Independent readers and see their replies