UK heatwave: Climate change will bring more 'tropical nights' with after-dark temperatures of 20C or above, forecasters warn
Expert says 'no doubt' warmer nights will be more likely in UK due to global warming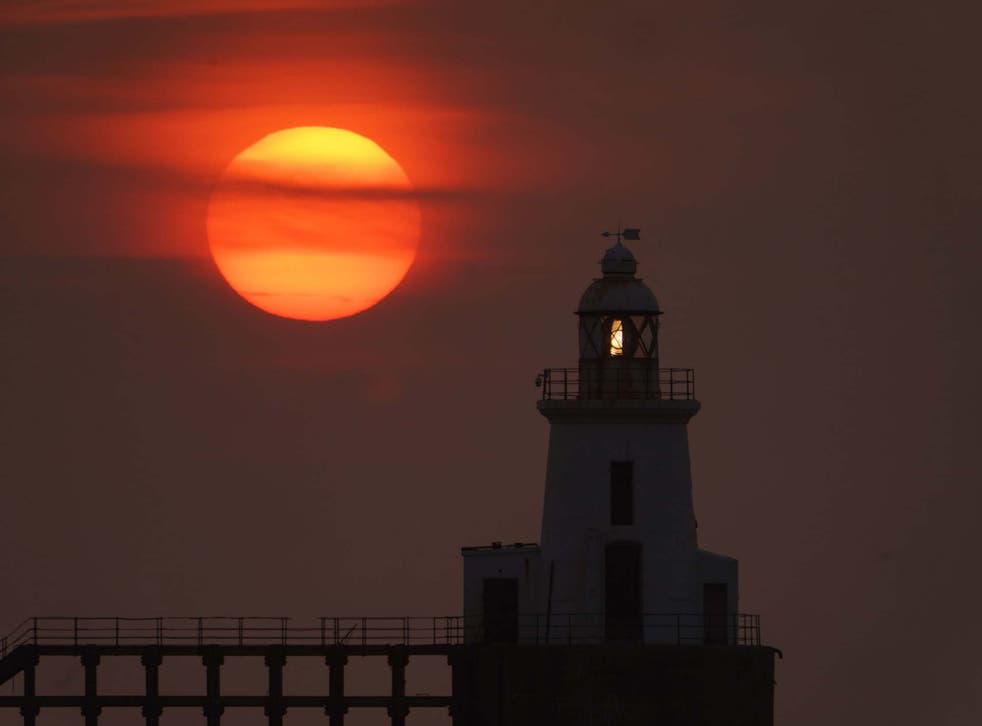 "Tropical nights", where temperatures do not fall below 20C, could become a more common feature of UK weather in the future due to climate change, meteorologists have warned.
The Met Office has said a warming climate will lead to more heatwaves and hotter evenings, which could have an impact on people's health.
Four tropical nights have been recorded in the UK so far this year, with three occurring since 8 August and one on 25 June.
"With climate change and a warming climate, we will see more tropical nights," Nicola Maxey, a Met Office spokesperson, said.
"There's no doubt about that. Heatwaves are more likely and so as well as more days, we are going to see warmer nights."
Ms Maxey added that between 1961 and 1990 there were 44 nights where temperatures did not drop below 20C, although these were mostly associated with heatwaves in 1976 and 1983.
Since 1991, there have been a further 84 tropical nights.
This month's heatwave is due to continue over the coming days, with temperatures forecast to remain in the mid-30s in the south east of England on Wednesday.
However, thunderstorms and heavy rain are also forecast to bring further flooding to parts of England and Scotland, with a yellow weather warning for storms in place for most of the UK until Thursday evening.
The Met Office has said up to 40mm (1.6 inches) of rain could fall within an hour in parts of northeast England and up to 80mm (3.1 inches) in three hours.
The Environment Agency has issued five flood alerts, meaning flooding is possible, for parts of Birmingham and its surrounding districts.
Flood alerts have also been issued for 17 locations in Scotland, with one alert for the Vyrnwy catchment area in Wales.
The UK recorded its hottest August day in 17 years on Friday, one week after recording a temperature of 37.8C on 31 July — the third warmest day in the country on record.
Michael Byrne, a lecturer in earth and environmental sciences at the University of St Andrews, said last week that high temperatures were "not surprising" due to the impact of climate change.
"Breaking temperature records year on year will absolutely keep happening, unless we take drastic action against climate change that's a certainty," Mr Byrne said.
The Met Office has said temperatures are forecast to fall slightly to 30C in London on Thursday, before dropping again to about 26C on Friday.
Additional reporting by PA
Join our new commenting forum
Join thought-provoking conversations, follow other Independent readers and see their replies