UK heatwave: Hedgehogs starving and frogs wiped out as extreme weather takes its toll on wildlife
Hedgehogs brought to rescue centres 'very skinny, very hungry and desperately needing water'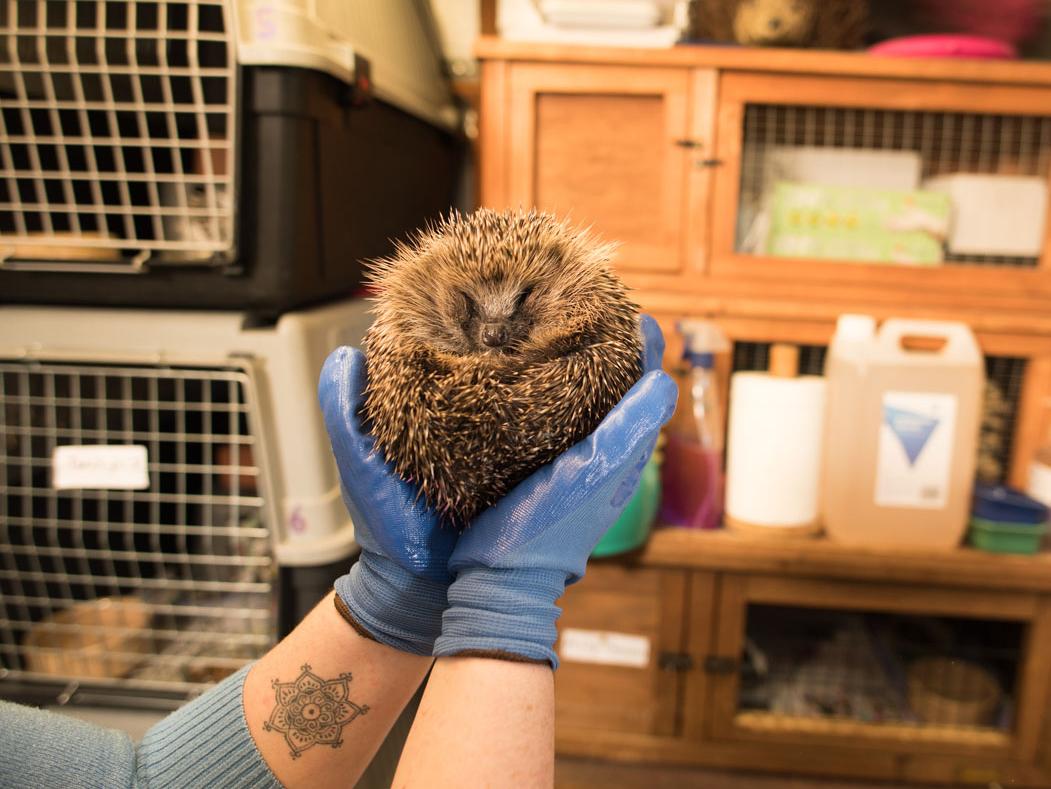 Hedgehogs and birds have been left thirsty as their preferred prey retreated underground to avoid Britain's heatwave.
Animals that live in the UK are used to living in a temperate climate in which hot summers are broken up by rainy spells and cooler temperatures.
While a hosepipe ban has been in place for swathes of the country, the lack of resulting water has pushed many animals to the edge.
"A major problem is that with hot temperatures comes drought. Badgers and moles have difficulty during heatwaves," Dr Regan Early, a conservation biologist at the University of Exeter told The Independent. "When it's hot for a long time the earthworms and grubs go deeper into the soil to stay moist, and the badgers and moles have a hard time digging down to find them."
Some of the hardest-hit creatures by the drought have been hedgehogs.
"Rescue centres up and down the country are having a massive amount of hedgehogs coming in dehydrated – there's just not any natural water sources for them or any other wildlife at the moment," said Fay Vass from the British Hedgehog Preservation Society. "Food is scarce as well because their food is worms, slugs and beetles and they are all hiding away well below the surface… so they are coming into the centres very skinny, very hungry and desperately needing water."
Historic sites across UK exposed by heatwave
Show all 15
The extreme heat is also threatening Britain's birds as their water sources dry up.
"It's your traditional garden birds that would potentially struggle a bit more," said a Royal Society for the Protection of Birds spokesperson. "The chicks have already fledged, which is good because it's the chicks that would struggle most in the heat."
The animals suffering most perhaps, are the amphibians that must keep their skins moist and rely on a steady stream of moist creatures to sustain them.
"We have had reports of increased mortality recently," said Dr Laurence Jarvis, head of conservation at Froglife.
"A combination of lack of food such as worms and slugs, and extreme heat is causing dehydration and dessication [drying out]. Those two things are causing problems particularly in frogs."
The public can take action to help wildlife during times of need – leaving out bowls of water and food for hedgehogs, and constructing pools of water in their gardens to sustain amphibian populations.
Climate scientists have warned that heatwaves are likely to be become more frequent and more severe as a result of climate change.
However, a warmer, drier future could be good news for some animals, with reptiles such as common lizards and grass snakes expected to increase their range northwards. According to Dr Early, these kinds of species migrations are likely to become the norm in a warmer world as creatures forced from their native lands make their way to cooler regions.
Join our commenting forum
Join thought-provoking conversations, follow other Independent readers and see their replies