UK weather: 2014 is on course to be the warmest year on record
Early indications suggest 2014 will see the mildest January to October since records began in 1910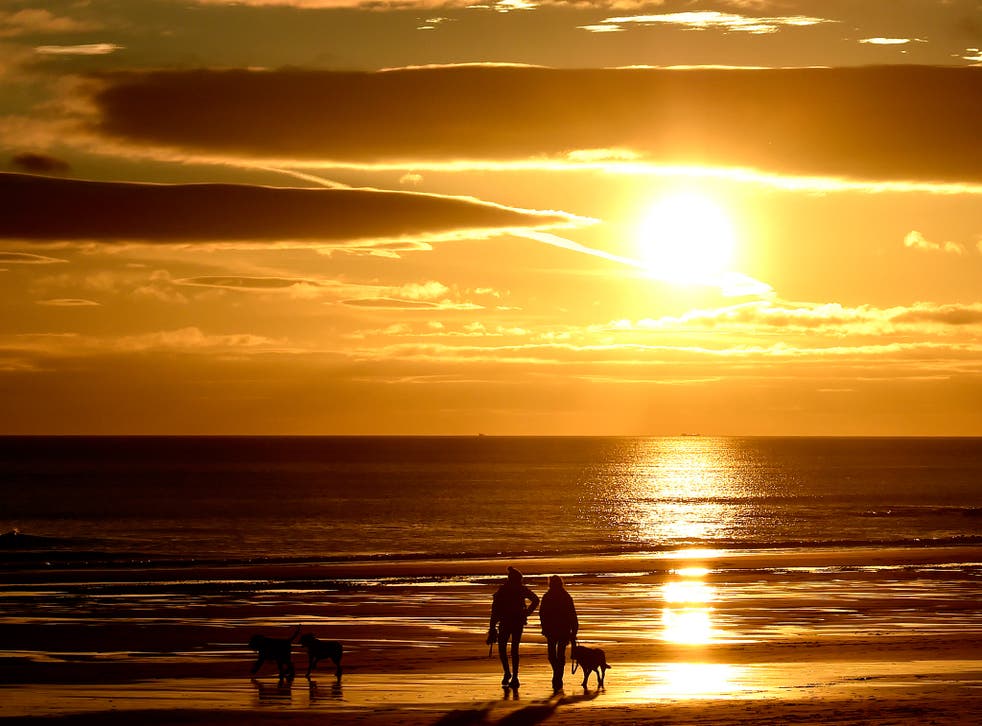 The UK is on course to witness the warmest year since records began more than a century ago.
Early indications suggest 2014 will see the mildest January to October since records began in 1910, the Met Office has said.
It comes after the National Oceanic and Atmospheric Administration this month said the world was on track to witness the hottest year since global records began in 1880.
Noaa scientists said the first nine months of 2014 were joint warmest on record, tied with 1998.
A report published on the Noaa website added: "If 2014 maintains this temperature departure from average for the remainder of the year, it will be the warmest calendar year on record."
The findings said the combined average for land and sea temperatures for September was the highest on record at 0.72C above the average in the 20th century of 15C.
Weather in Britain: Stunning images show off beauty of British landscape

Show all 30
In the UK, Met Office spokesman Dan Williams said 2014 so far had been warmer on average than usual.
He said 2014 had seen the "mildest January to October" since records began in 1910, based on early figures to October 28.
He told The Independent: "The only month this year that was not above average in terms of temperatures was August in fact, which was colder than average."
The Met Office has said while there are two months remaining, if the trend continues it will be the warmest year on record.
Mr Williams said the trend was down to "natural variability" and there has not been "anything particularly unusual about the weather in any particular month, other than maybe September."
Last month was the joint fourth warmest and the driest September in the UK on record, with temperatures reaching 25C, prompting a rush to the countryside and coast to bask in the sunshine.
While temperatures may have been mild in the UK, forecasters last month described 2014 as a "generally very wet year", with January to August being the wettest period on record.
January and February saw storms and torrential rain cause devastating flooding across the south of England, forcing people to leave their homes and turning villages in the Somerset Levels into islands.
But that extreme rainfall prevented the country going into drought seven months later.
Join our new commenting forum
Join thought-provoking conversations, follow other Independent readers and see their replies