UK weather: Britain must be prepared for 'worst droughts in modern times'
Desalination, long-distance pipelines, imported supplies, and more efficient appliances in the home are among measures being considered to stop the country running dry. Kitty Knowles reports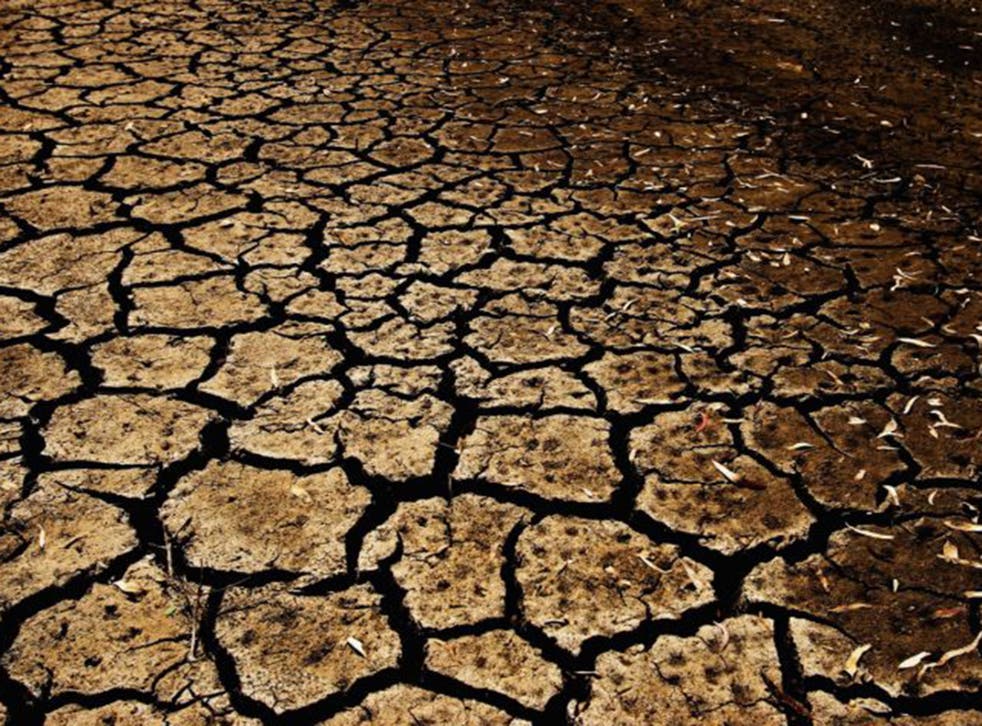 The UK must prepare for "the worst droughts in modern times" experts will warn this week at a major international conference to discuss the growing global water crisis.
As the population continues to grow and water is increasingly scarce, suppliers across Britain simply "cannot afford to fail", according to Trevor Bishop, the Environment Agency's deputy director. "We need to have more resilience, we need to be able to deal with tougher situations, and we cannot afford to fail. The consequences of failure would be very substantial," he said.
"In the past we have planned for our water resources to cope with the worst situation on record but records are only 100 years long," he explained. "We may get a situation that is worse than that – with climate change that is perfectly possible."
He is expected to outline five key solutions the UK needs to embrace to avoid critical water shortages when he speaks in Lisbon at the International Water Association's (IWA) World Water Congress this week. They include more desalination plants to turn seawater into drinking water, bigger reservoirs and a larger pipeline network to connect different regions to increase water availability in times of scarcity. Other proposals include tougher water extraction licences – and it is understood that one company, Albion Water, is even looking into importing water from Norway to meet demand.
Desalinating saltwater has long been criticised as costly and energy-intensive. But IWA director Ger Bergkamp said the technology had enormous potential. "Desalination is now becoming cheaper and cheaper and therefore the application of desalinated seawater in agriculture becomes more and more feasible," he said. "If continued, this could revolutionise agriculture production in many areas where there's a lot of sun but no water."
The process also has a unique appeal for the UK, said Mr Bishop, given that it is "highly resilient to climate change because there is always a coastline". At present the only municipal desalination plant in the UK is located in Beckton, east London, and is used only during periods of drought. The plant, operated by Thames Water, has been put into service eight times since 2010.
Although most UK water companies have distanced themselves from such a project, Southern Water, which serves Hampshire, the Isle of Wight, Sussex and Kent, is considering the construction of a new desalination plant in Southampton by 2028.
DesalData, a desalination consultancy, said it is aware of two possible municipal desalination projects on the South Coast, and Mr Bishop predicts there will be several more desalination plants built in the south-east of England by 2050.
A number of new and extended reservoirs will also help UK water companies to "maximise capacity", said Mr Bishop. Despite being struck by floods this weekend and having one of the longest coastlines in the UK, Essex is also Britain's driest county, according to local water company Essex & Suffolk Water.
Weather in Britain: Stunning images show off beauty of British landscape

Show all 30
The company has extended its Abberton reservoir, near Colchester, from a capacity of 26 billion litres to 41 billion litres. In south-west England, Bristol Water is planning a second 9,400m-litre reservoir at Cheddar in Somerset; Dwr Cymru (Welsh Water) last year commissioned a major new reservoir for treated water in Coed Dolwyd, north Wales; and South East Water intends to build a 3,000m-litre reservoir near Canterbury by 2035. Scottish Water completed extension work on its Black Esk reservoir in Dumfries and Galloway in June and is now considering a new dam to increase water supply in the Western Isles.
Also needed are more extensive pipeline connections between these water stores so that reservoirs can be a "shared resource" across regions, said Mr Bishop.
United Utilities completed its West East Link Main in 2011 and its 55km pipeline now carries 100 megalitres across the North-west of England from Prescot Reservoir near Liverpool to Woodgate Hill Reservoir, north of Manchester. Earlier this year, Anglian Water proposed a similarly intensive project to pipe raw water from the river Trent across to the west of East Anglia. This should be completed by 2025.
In a bid to increase sustainability, damaging abstraction licences – permission to remove water from rivers, streams and aquifers – are also being revoked as part of the Government's long-term plan. "As we prepare for climate change we want to turn our environment back into a stable healthy state so that it can deal with the shock," said Mr Bishop. "Taking those licences away means that rivers that had run dry can become wet again."
There are more than 21,000 licences to abstract water in the UK, and, in the past three years, about 100 have been revoked, while more than 200 have been reduced. Several rare chalk-stream environments in southern England – home to damselflies, otters and kingfishers – are now in the process of recovery.
"You could supply people and let all our rivers become effectively dry," said Mr Bishop, "but that creates a very unhealthy society and it's certainly not what we want to hand down to the next generation."
The Government also recently consulted on a new "dynamic licensing regime", which increases or decreases the amount that may be extracted according to how much water is available in the source at that time. "Rather than getting a licence for a body of water, you will get a licence for a percentage of what is available," said Mr Bishop. The legislation, designed to help water companies manage under conditions like the Australian 10-year drought, is expected in the new parliament.
The public also need to be proactive to reduce overall water demand, he insisted. The Environment Agency and UK water companies have committed to reducing domestic water usage by 800 megalitres a day before 2050.
Some water companies, including Thames Water and Anglian Water, offer free home visits to fit efficient products and add-ons, such as water-saving showerheads. "Smart metering" can also help reduce unidentified leaks said Professor Dragan Savic, director of the Centre for Water Systems at the University of Exeter. "If the meter registers that you are using water continuously at two o'clock in the morning then that is an indication there may be a running tap in the house that nobody knows about," he said.
In cities with an ageing infrastructure, such as London, more than 25 per cent of treated water is lost to leakage, but if this were reduced by only 1 per cent, it would be enough to supply a further 224,000 people.
Register for free to continue reading
Registration is a free and easy way to support our truly independent journalism
By registering, you will also enjoy limited access to Premium articles, exclusive newsletters, commenting, and virtual events with our leading journalists
Already have an account? sign in
Register for free to continue reading
Registration is a free and easy way to support our truly independent journalism
By registering, you will also enjoy limited access to Premium articles, exclusive newsletters, commenting, and virtual events with our leading journalists
Already have an account? sign in
Join our new commenting forum
Join thought-provoking conversations, follow other Independent readers and see their replies