Heatwave and 'Beast from the East' combine to produce 'incredible bounty' of summer fruit
Cold weather earlier in year delayed blossom and meant apples, plums and tomatoes could take full advantage of sunlight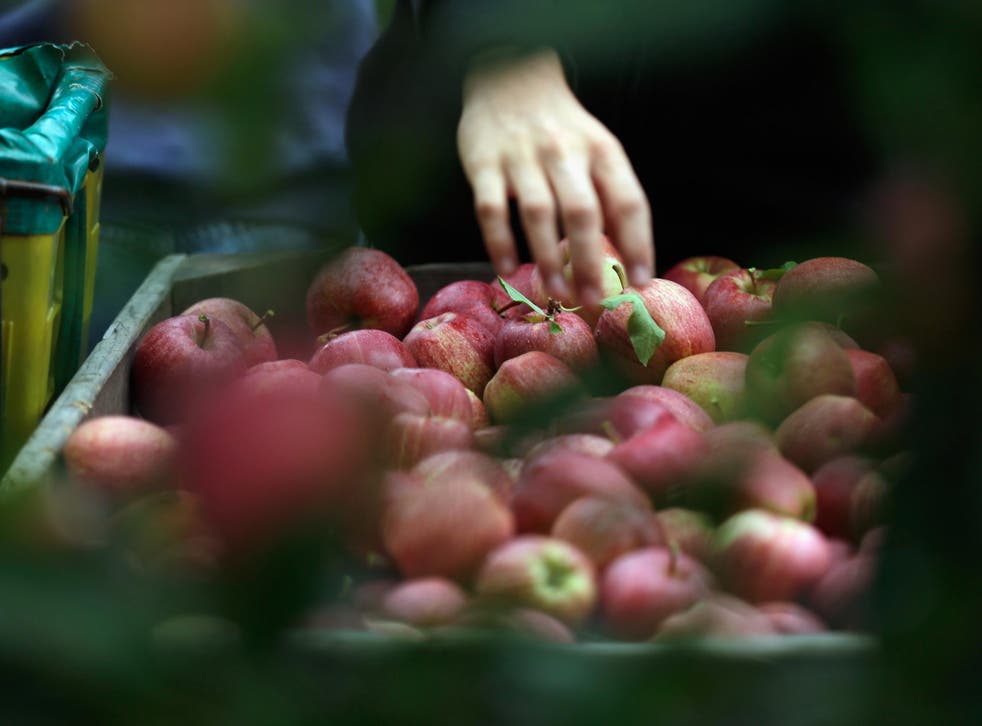 The UK heatwave has produced one of the best and earliest harvests of late summer fruits in years.
Experts are expecting bumper crops of plums, grapes and tomatoes across the country, and the Royal Horticultural Society (RHS) said it was expecting its best ever apple crop at its gardens in Surrey.
The extreme cold weather that struck earlier this year actually contributed to this boost by holding back the blossom.
This meant when the flowers did emerge they were not harmed by any late frosts.
The hot, sunny conditions that followed led to a bountiful harvest and kept pests and diseases at bay.
The sunlight has also boosted sugars and the other ingredients that deliver tasty fruit, the RHS said.
"After a disappointing 2017, we're extremely fortunate that this year everything has come together to produce an incredible bounty of pears, plums, apples, tomatoes, grapes, berries, olives and all sorts of other delicious edibles all over the UK," said Guy Barter, RHS chief horticulturalist.
"Thankfully the 'Beast from the East' actually helped by holding back the blossom and there were no late frosts which meant we had an explosion of spring flowers.
Historic sites across UK exposed by heatwave

Show all 15
"Since then, the heat and sunlight has furnished the required energy for the extraordinary abundance of crops we're seeing now and we would strongly urge people to get gathering and enjoy the best harvest we've seen in years!"
He added: "Some fruit such as apples may have suffered drought stress or caught sunburn, but those that haven't will have soaked up the sun and be all the juicier and more tasty for it."
It is not just conventional crops such as apples that are doing well, he said, with figs delivering an "amazing" crop at RHS Harlow Carr in Yorkshire.
At Hyde Hall in Essex there are crops of unusual fruits such as cucamelons, wonderberries and the tiny tomato-like vila vilas.
Why is it so hot in the UK and around the world?
Mr Barter said: "It's likely that we will be reaping the rewards of the hot summer from now until late October, and, if the dry spell continues, it will be a joyous harvest season for anyone who likes to grow their own fruit or make their own wine, cider or jams.
"If the weather holds it is looking good for autumn harvest too, which means a profusion of pears, apples and grapes in October."
Earlier in the summer farmers expressed concern that the heat was playing havoc with crops and livestock, causing some plants to ripen at the wrong times.
There were also worries of lettuce, cauliflower and broccoli shortages due to low water levels.
Additional reporting by PA
Join our new commenting forum
Join thought-provoking conversations, follow other Independent readers and see their replies