UN climate talks start in Doha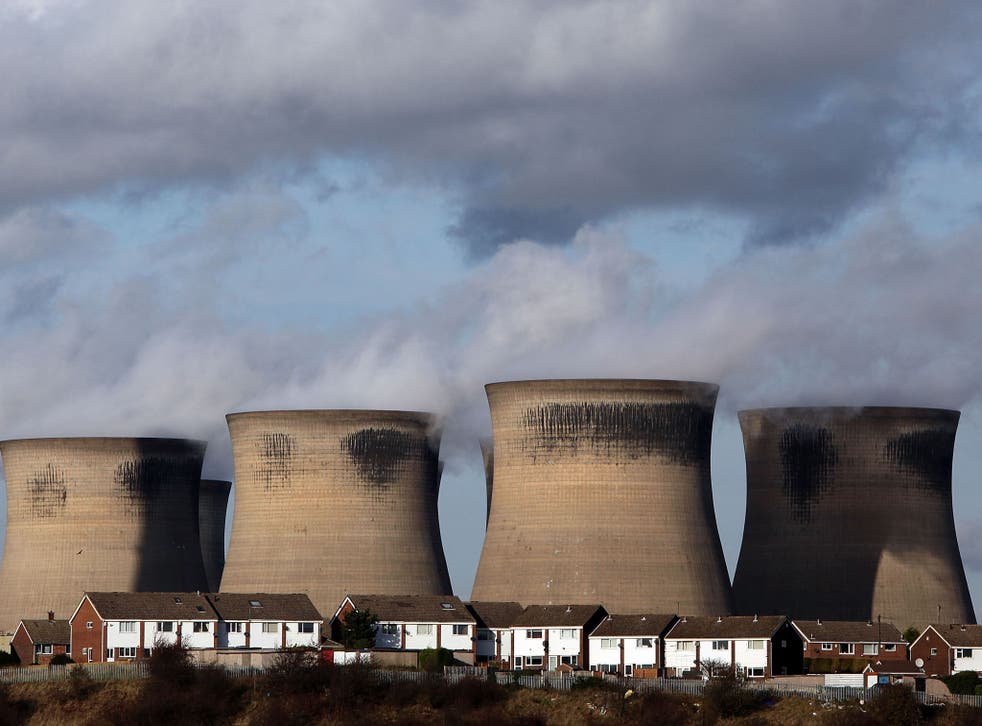 Modest expectations marked the start of UN climate talks Monday, as negotiators and experts all warned that the two-week session would only lay the groundwork for a potentially ambitious global-warming pact by the end of the decade.
This is "a transitional climate conference," said Todd Stern, U.S. special envoy for climate change: It will end the negotiations of the past five years and inaugurate a new phase in which major emerging economies will be called on to play a larger role in curbing their greenhouse-gas emissions.
The session, taking place in Doha, Qatar, under the U.N. Framework Convention on Climate Change (UNFCC), includes representatives from nearly 200 countries.
Aiming for the end of the decade may not be soon enough, say scientists, environmental activists and many of the world's poorest nations. The world's governments must commit to deeper carbon cuts now in order to avert dangerous climate impacts. Last week, the World Bank issued a report suggesting that a temperature rise of 4 degrees Celsius (7.2 degrees Fahrenheit) by 2100, which scientific forecasts say is possible, could cause widespread crop failures, malnutrition and significant sea-level rise.
World leaders have pledged under the UNFCC to keep warming from exceeding 2 degrees Celsius (3.6 degrees Fahrenheit) above pre-industrial levels by the end of the century.
A recent U.N. Environment Programme report projected that the emissions trend could produce a global temperature rise of between 5.4 and 9 degrees Fahrenheit by the century's end.
"Time is running out," the UNFCC executive secretary, Christiana Figueres, told reporters at a news conference in Doha. "The door is closing fast on us because the pace and the scale of action is simply not yet where it must be."
On Monday, a coalition of 100 countries, including the Alliance of Small Island States, the Africa Group and the Least Developed Countries, called upon industrialized nations to commit to legally binding carbon cuts.
"This conference comes in the wake of disasters that offered an alarming glimpse at what life on a warming planet looks like," the group said.
But much of the ongoing negotiations will focus on more procedural matters, such as determining which countries will commit to a second round of emissions cuts under the 1997 Kyoto Protocol. Any new Kyoto agreement will cover less than 15 percent of the world's carbon output: While developing countries say a second round is critical, it will fail to change the global emissions trajectory.
China's chief climate negotiator, Xie Zhenhua, recently said China's emissions could peak when its per capita gross domestic product reaches roughly half of what it was when developed countries' emissions peaked. According to an HSBC Bank analysis, that would be around 2030, more than a decade later than scientists say would be required to meet the world leaders' temperature goal.
Pennsylvania State University professor Michael Mann, who directs the Penn State Earth System Science Center, said policymakers have assumed if they kept atmospheric carbon concentrations at 450 parts per million they'd have a 50 percent chance of limiting temperature rise to 2 degrees Celsius. But new research suggests the estimates were too optimistic about uncertainties such as the extent to which future cloud cover will reflect sunlight.
"So often uncertainty is offered as a reason for inaction," Mann said. "It can really break against us. It's an argument for why we need to take action."
While this year's round of talks is not expected to produce any major breakthroughs, the fact that the United States is on track to meet its goal of reducing its greenhouse-gas emissions 17 percent below 2005 levels by 2020 and has provided $7.46 billion in international climate assistance over the past three years may give it some leverage with other countries.
Michael Wolosin, who directs research and policy at the consulting firm Climate Advisers, said the funding amounts to a "very real and sustained increase in international climate finance by the United States . . . even in a time of difficult fiscal pressures."
Still, Michael MacCracken, chief scientist for climate change at the Climate Institute, said the U.S. will have to make deeper cuts in emissions in order to show economic growth and reconcile low carbon emissions. "Developed countries need to show a modern economy can prosper on low greenhouse-gas emissions," he said.
Register for free to continue reading
Registration is a free and easy way to support our truly independent journalism
By registering, you will also enjoy limited access to Premium articles, exclusive newsletters, commenting, and virtual events with our leading journalists
Already have an account? sign in
Register for free to continue reading
Registration is a free and easy way to support our truly independent journalism
By registering, you will also enjoy limited access to Premium articles, exclusive newsletters, commenting, and virtual events with our leading journalists
Already have an account? sign in
Join our new commenting forum
Join thought-provoking conversations, follow other Independent readers and see their replies