UN hails Lewis Pugh's 'Speedo diplomacy' for helping to protect the Antarctic
Lewis Pugh completed several long-distance swims in the Antarctic to highlight the need to protect the pristine wilderness but also lobbied politicians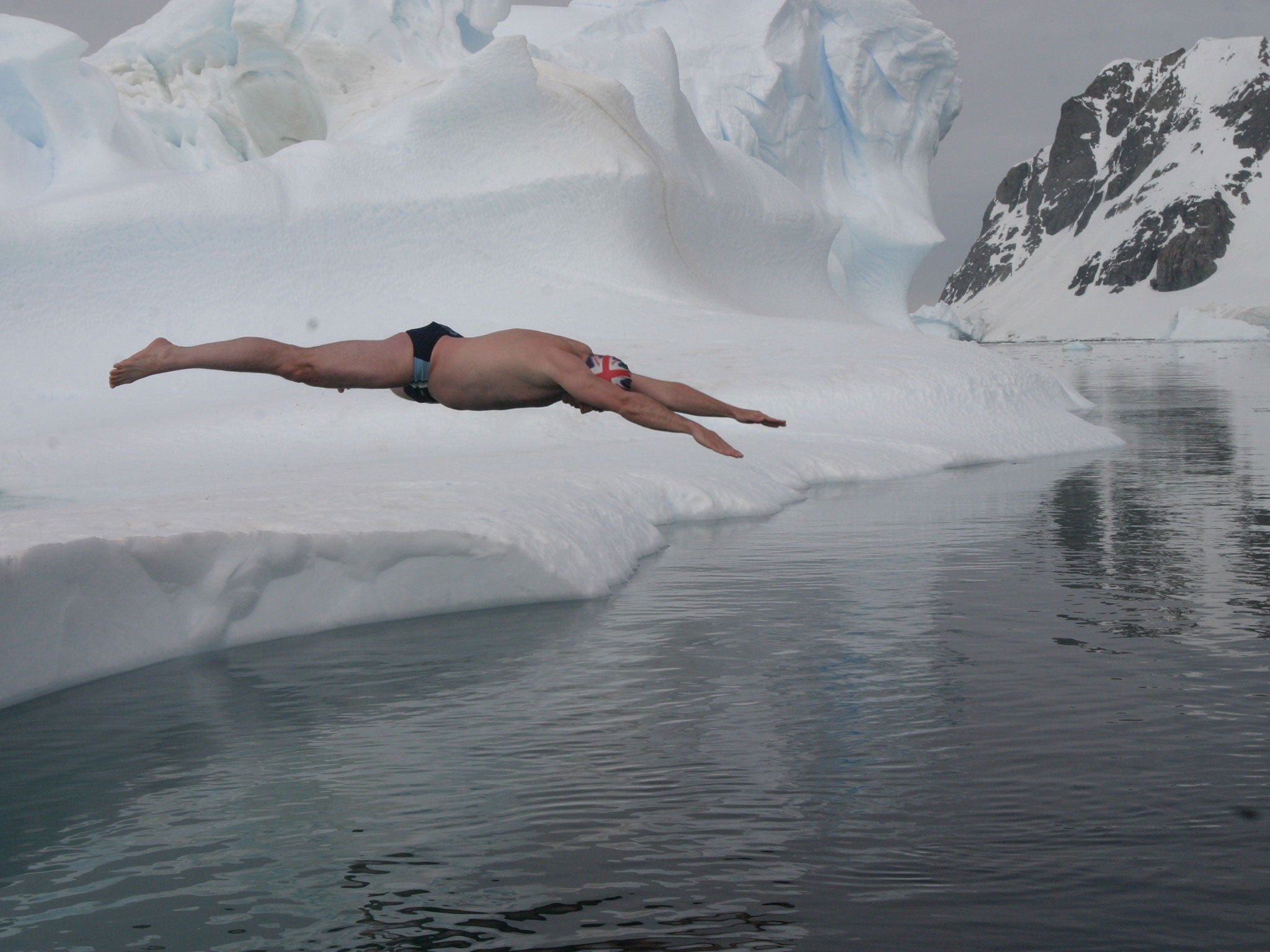 The United Nations has hailed British endurance swimmer Lewis Pugh's "Speedo diplomacy" after 24 nations signed a landmark agreement to protect a vast area of Antarctica.
Mr Pugh, who is also the UN Environment Programme's Patron of the Oceans, last year completed a series of long-distance swims in the icy waters of the continent to raise awareness of the need to preserve the area. He has also made several visits to Moscow to persuade Russia to sign up to a protection plan.
On Friday the nations that make up the Commission for the Conservation of Antarctic Marine Living Resources (CCAMLR) agreed a "monumental" deal to introduce a Marine Protected Area (MPA) in the region.
The milestone agreement, which was proposed by the USA and New Zealand and will come into force in December 2017, will impose a 35-year ban on commercial fishing in almost 600,000 square miles of the Ross Sea – one of the last wilderness areas on earth and the home to a number of protected marine species.
While the area, which is six times the size of the UK and equivalent to Germany, France and Spain combined, makes up just two per cent of the Southern Ocean, it is home to a number of protected and endangered species, including more than half the planet's South Pacific Weddell seals, a quarter of the world's emperor penguins and six per cent of minke whales.
Officials and campaigners hailed the role played by Mr Pugh, who first started his campaign for protection of the Ross Sea two years ago.
UN Environment head Erik Solheim said: "We are thrilled that this very special part of our planet's oceans has been safeguarded for future generations.
"We are especially proud of our Patron of the Oceans, Lewis Pugh, who shuttled between the nations to help find consensus. Today's result is a testament to his determined efforts."
Stunning images of Antarctica
Show all 10
Mr Pugh said: "I am overjoyed. The Ross Sea is one of the most magnificent places on Earth. It is one of our last great wilderness areas. This is a dream come true.
"This is a crucial first step in what I hope will be a series of marine protected areas around Antarctica, and in other parts of the High Seas around the world."
Writing on his website, he said he was "thrilled" at the completion of a plan that had "consumed my every waking hour – and most of my dreaming ones – for the past two years".
It was "a very big moment in the history of conservation", he added.
Mr Pugh is a maritime lawyer, campaigner and endurance swimmer. In 2005 he became the first person to complete a long-distance swim in every ocean in the world.
Join our commenting forum
Join thought-provoking conversations, follow other Independent readers and see their replies