UK growers warn of shortages of onions, potatoes and other vegetables after extreme weather decimates crops
Onion crop down by half and potatoes down by a third after summer heatwave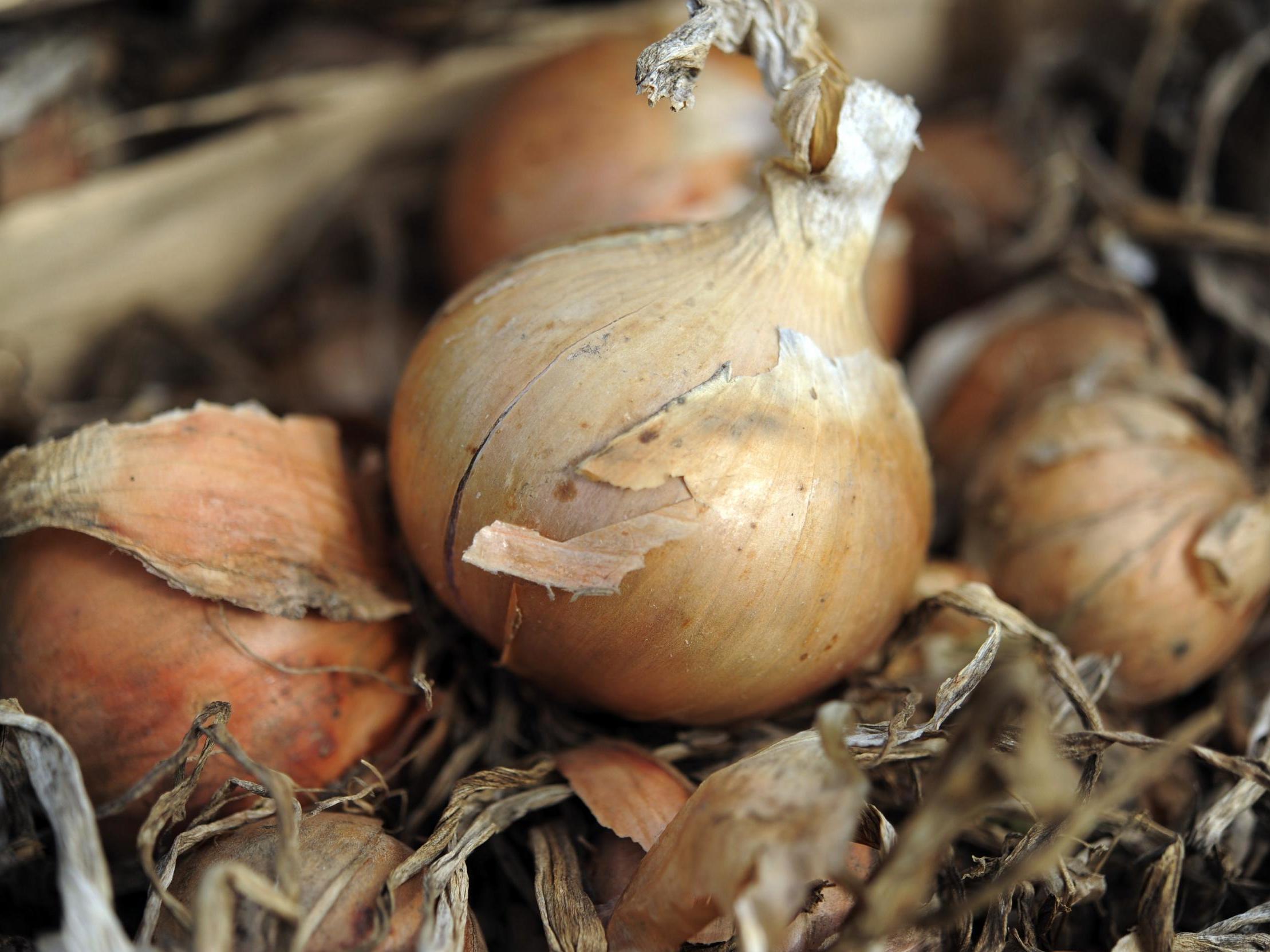 Vegetable yields have fallen by as much as 50 per cent in some parts of the UK, following a year of extreme weather events.
Farmers have warned of the likelihood of shortages of major crops including potatoes, onions, carrots, leeks, parsnips, cabbages and Brussels sprouts, with consumers and retailers expected to see biggest impacts in the new year.
The year began with the "Beast from the East", which brought freezing weather to the UK in February, followed by an unusually wet spring that delayed planting. Then a record-breaking summer heatwave took its toll on growing crops.
British Growers Association chief executive Jack Ward said the conditions were "absolutely the antithesis of what a plant needs to grow properly", and said the industry was looking at an overall drop in yields of about 20 per cent.
But among certain producers the crop shortfall is much worse.
James Pearson, of Suffolk Produce, which grows about 10 per cent of the UK's onions, and is also a major supplier of potatoes, carrots and parsnips, told The Independent their farms have seen yields fall by 50 per cent for onions, and by 20-30 per cent for potatoes.
He said: "The weather being so hot this summer has also caused a number of quality issues. So there are increased levels of bacteria.
"When crops were coming in we stuck a temperature probe into them and some were reading 40C."
He added: "The stress this has put on the crops has not really been seen before and nobody really knows how well things are going to store."
Mr Pearson said all of their potato growers had made a loss this year. "It's a yield game. [Profits come from] a small margin based on an average yield. If you take 20 per cent of the yield out, you get a loss. All our growers have made a loss."
Support free-thinking journalism and attend Independent events
Support free-thinking journalism and subscribe to Independent Minds
The size of crops is also down, which makes some items difficult to sell. In recent years, consumers have increasingly bought large onions in multipacks, with sales of loose onions declining.
Mr Pearson said retailers were now "doing the right thing and reducing their size specs", but it means, in multipacks, consumers can end up with onions "the size of a golf ball, which can be a bit of a pain to chop up".
He said: "Your overall yield can still be 30 tonnes a hectare, but if every onion is the size of a golf ball, you can't create the sales, and there are still the quality issues. For onions it is a serious issue."
Mr Pearson said some supermarkets have offered some price increases to compensate the growers for potential losses. But "we're not making gold out of that", he said. "We need that purely to break even."
Tim Casey, the Leek Growers Association chairman, told the Press Association some growers were already reducing deliveries to customers in an attempt to give crops longer in the field, but growth was so slow that yields had reduced by 23 per cent.
He said: "Leek growing and harvesting has never been easy, but we have never seen a year like this one. Our leek crops have really struggled.
"Crops have not grown to size before the onset of winter, so customers should expect smaller and more variable leeks this winter. Smaller leeks and lower volumes are likely to result in shortages in the new year."
He said normally the UK would expect to import a proportion of its leeks to make up for shortfalls, but similar conditions across Europe meant this was not an option this year.
The crop shortage comes as scientists have issued a stark warning over the impact of climate change on global food production, and urged people to significantly reduce the amount of meat they are consuming.
The report says if no changes are made, the impacts of food production on the environment will rise by up to 90 per cent by 2050, the authors said, meaning the planet will no longer be a "safe operating space for humanity".
As a result they have called for the Earth's population to adopt a plant-based "flexitarian" diet, in which meat is typically eaten less than once a week.
Join our commenting forum
Join thought-provoking conversations, follow other Independent readers and see their replies