Violence against hunt monitors 'could result in someone's death'
Observer beaten by hunt supporters at Belvoir Hunt says his ordeal comes amid growing hostillity against monitors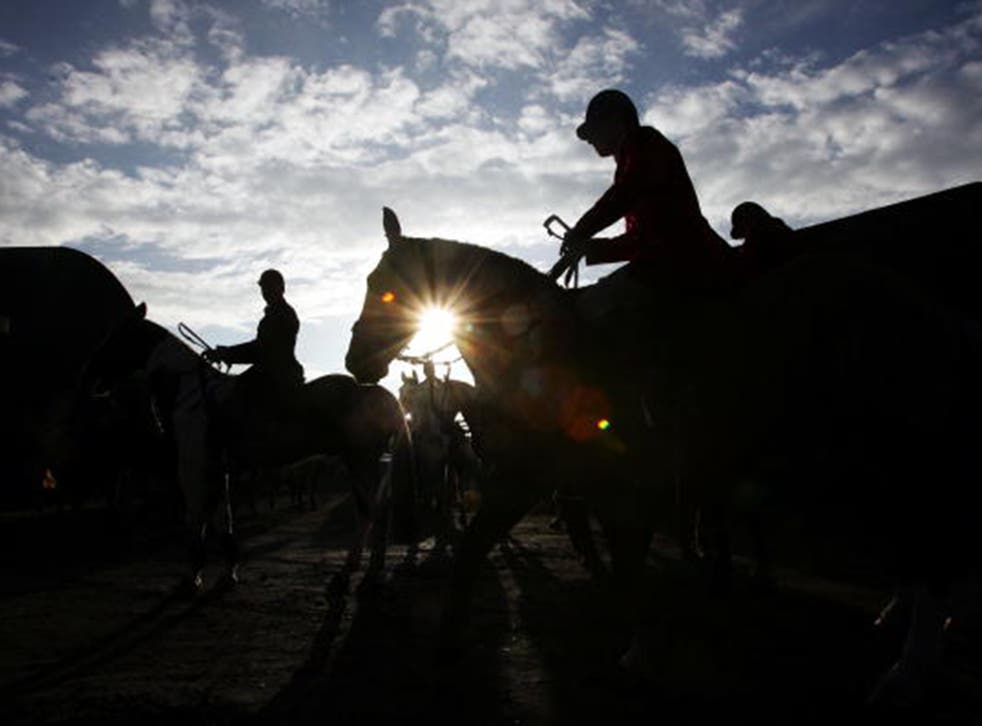 Violence against animal rights campaigners who monitor hunts is growing so bad that it could result in someone's death, warned an observer who was beaten by hunt supporters at the weekend.
Roger Swaine and Darryl Cunnington, both hunt monitors for the League Against Cruel Sports, were allegedly assaulted and had their cameras stolen by a masked group on quad bikes at a Leicestershire hunt on Saturday.
Mr Swaine received a cut to the temple and ear while Mr Cunnington is in a serious condition with a suspected broken neck after they attempted to monitor the Belvoir Hunt, established by the third Duke of Rutland in 1760.
Mr Cunnington remained in hospital as doctors conducted MRI scans and other tests and was not able to speak to The Independent.
But Mr Swaine talked about the terrifying ordeal – which he said comes against a backdrop of growing hostility towards hunt monitors.
Hunting with dogs was banned by the Labour government in 2004 although hunts are still allowed to meet for "drag hunts" where dogs follow an artificial scent. Animal rights campaigners monitor these meets to ensure no wild animals are caught.
Mr Swaine suggested the rise in violence against monitors could be, in part, due to the campaign by the Government last year to water down the hunting ban – even though it was ultimately unsuccessful.
"It's got steadily worse since all this talk of repeal. MPs spoke of the hunts as an oppressed minority and talked about the hunting ban being a failed law," said Mr Swaine, a 43-year old former Rolls-Royce engineer. "After that the atmosphere changed. It's very worrying how bad it's getting – someone's going to get really hurt if something isn't done. Well Darryl's really hurt [now] but there's been a few deaths, more on an accidental level but something nasty's going to happen."
Plans to repeal the ban were later watered down, then ditched altogether as the Scottish National Party pledged to oppose the vote. But during the campaign David Cameron, Environment Secretary Liz Truss and other Tory MPs expressed their opposition to the Hunting Act and sympathy for the "country sports" way of life.
Mr Swaine and Mr Cunnington, a former Leicestershire police officer, were sitting on a ridge a couple of miles from Belvoir Castle, near Melton Mowbray on Saturday afternoon, when they heard a quad bike approaching.
Two men got off the bike and one of them recognised Mr Cunnington. "The older man said 'that he should have known better than to be there' and that 'something will happen to you eventually'. He then told the younger man to 'go and get the boys'," Mr Swaine said.
The man returned with four "masked guys" who punched him in the side of the face and pushed Mr Cunnington over the ridge where he severely hurt himself, Mr Swaine alleges.
Leicestershire police confirmed that two men, aged 54 and 23, were arrested. They have since been bailed.
The hunt organiser declined to comment. The Department for Food, Agriculture and Rural Affairs also declined to comment.
Join our new commenting forum
Join thought-provoking conversations, follow other Independent readers and see their replies