Volkswagen emissions scandal: More carmakers implicated as tests reveal pollution levels of popular diesels
Cars driving on UK roads found to exceed legal European emission pollutants by more than 10 times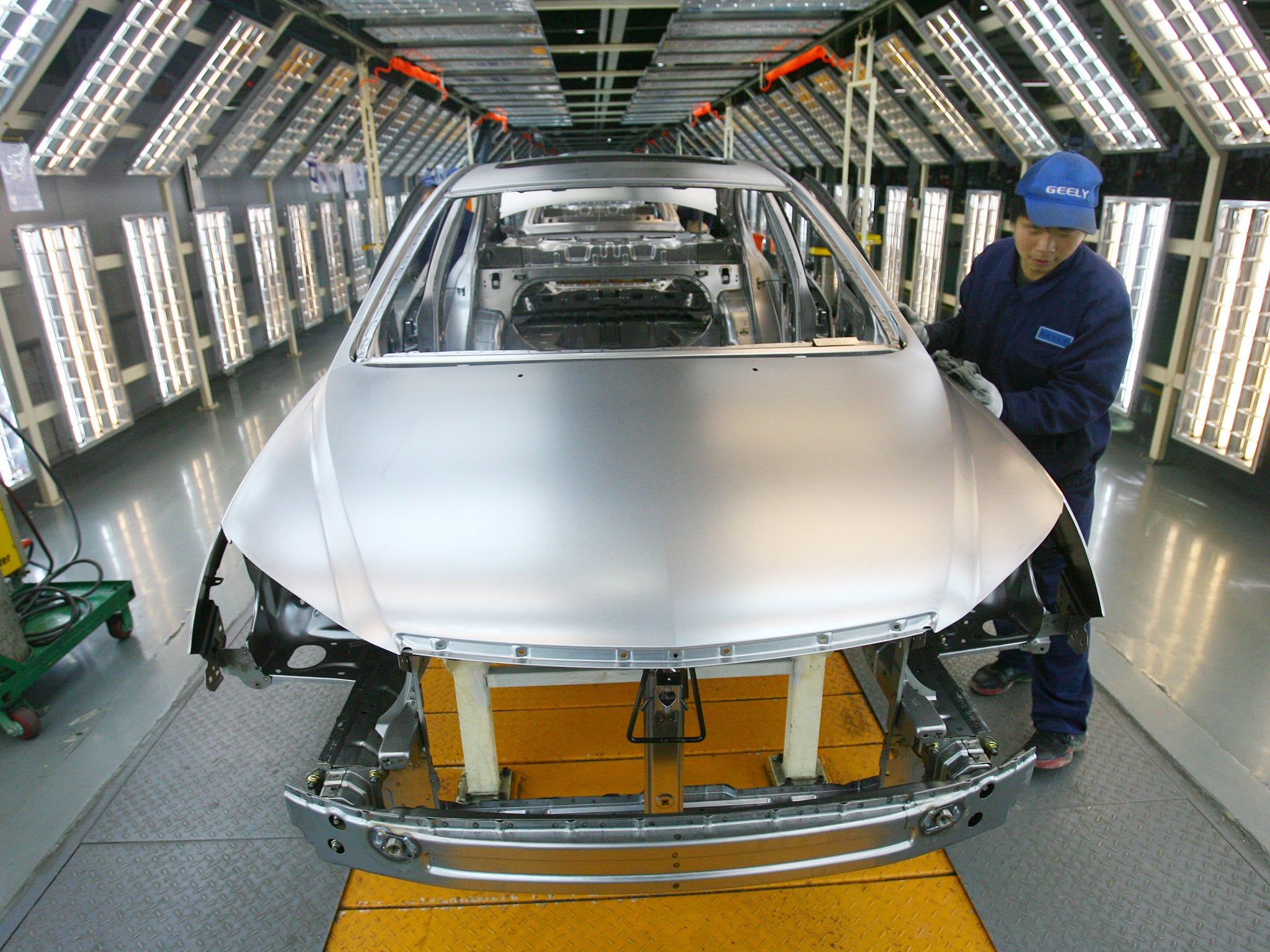 Massive levels of pollution are being emitted by diesel vehicles built by a wide range of carmakers, according to tests carried out by one of the world's biggest independent motoring organisations.
The findings are a further blow to the car industry already reeling from revelations that Volkswagen fitted vehicles with software that deceived US regulators about pollution from their diesel engines.
According to the German motoring organisation Adac, the Volvo S60, Renault's Espace Energy and the Jeep Renegade all exceeded legal European emission limits for nitrogen oxide (NOx) by more than 10 times.
It also found that the Nissan-made X-Trail produced 14 times more than permitted, although it subsequently emerged that Adac had included data from a test carried out using an old, pre-production version of the car.
Adac, the world's second-biggest motoring organisation, used a strict new emissions standard that will not come into force in Europe for another two years.
The findings reveal that the car emissions scandal extends far beyond Volkswagen and encompasses many other manufacturers including Mercedes, BMW, Mazda, Fiat, Ford and Peugeot.
Consumers will be alarmed that many popular models are involved although, unlike VW, there is no suggestion that any of the other manufacturers have employed devices to cheat the testing regime.
Instead the results highlight the shocking inadequacy of the EU testing regime. Manufacturers, including Nissan, Hyundai and Renault, said that they had abided by the rules. Studies show that rising levels of car pollutants are killing thousands of Britons every year.
There has been widespread criticism of the EU's lax current emissions standards and testing regime, known as the New European Driving Cycle (NEDC). All diesel car manufacturers have managed to meet this requirement. However, it is widely accepted that the "real-world" NOx emissions of diesel passenger cars are substantially higher than the certified limit.
The Adac study employed a UN-sanctioned test which experts say better reflects real-life driving conditions. However the test is not due to come into force until 2017. Critics say car firms have lobbied fiercely to delay its implementation because of the cost of meeting stricter environmental controls.
The report says the tougher UN emissions standard should be implemented "as soon as possible". Adac said it employed the stricter test because the NEDC tests "are not realistic" and fail to give drivers sufficient information about emissions or fuel mileage rates.
Nissan UK said the model Adac tested was a pre-production vehicle designed to meet previous EU NOx limits. "It is not correct. What they [Adac] have done is compared apples with pears," a spokesman said. Nearly 1.2 million cars were sold in the UK fitted with the cheat software which sparked the emissions scandal, Volkswagen has announced. It admitted that a slew of models including VW, Audi, Seat and Skoda as well as commercial vehicles were sold to British customers fitted with so-called "defeat devices".
As many as one in 10 diesel vehicles on British roads are affected, which means the UK is one of the worst-affected countries after Germany where 2.8 million vehicles are involved. Worldwide, VW has said more than 11 million vehicles are affected.
Richard Lloyd, executive director of the consumer group Which? said: "We now need the Government to urgently set out a timetable for action so that consumers can get redress. We also want the rest of the car industry to swiftly set out whether their tests have been manipulated and if their customers have been misled."
VW said it would pass vehicle identification numbers to dealers as well as setting up a way for owners to check for themselves. Affected customers would then be contacted about visiting a mechanic to have their vehicles refitted. Callers to VW's helpline were told their vehicle log books would show if they were fitted with the affected EA 189 EU5 diesel engines.
VW stressed all the vehicles are safe and roadworthy. Vehicles affected include more than 508,000 VWs, 393,450 Audis, 76,773 Seats, 131,569 Skodas and almost 80,000 VW commercial vehicles.
Join our commenting forum
Join thought-provoking conversations, follow other Independent readers and see their replies