Vulnerable substations serving millions still at risk from flooding
Exclusive: National Grid identifies transmission facilities that could be affected, but some will not get adequate flood defences for several years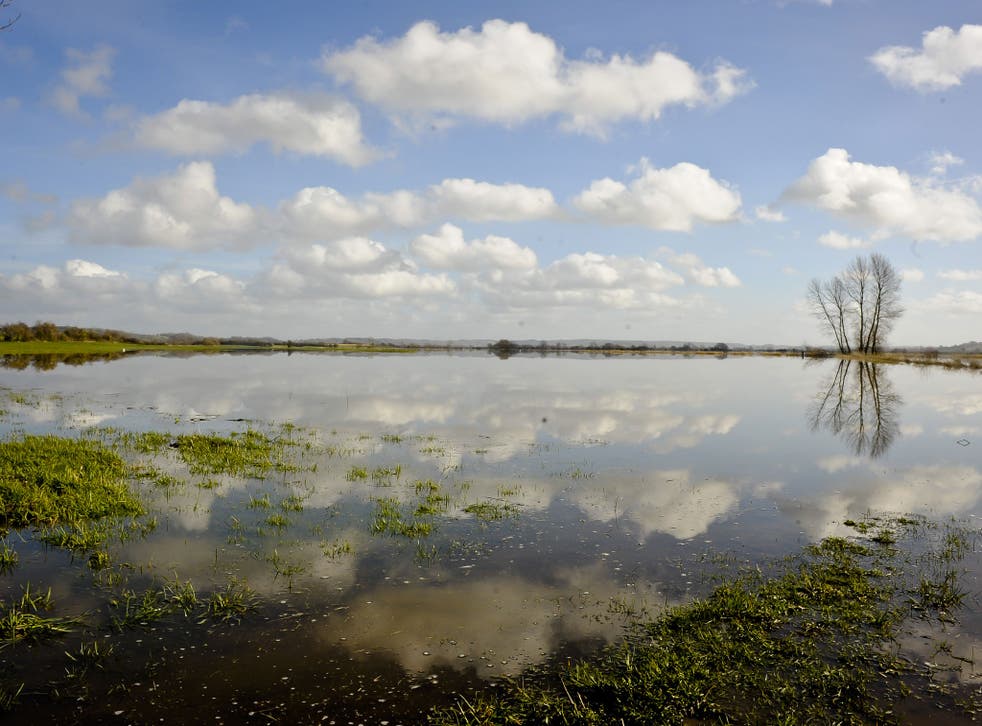 Power supplies in Britain face a "significant" threat from flooding because substations serving millions of people are not adequately protected, The Independent has learned.
A senior government adviser has called for an urgent investigation into the blackout risks posed by extreme weather after National Grid admitted that seven of the country's biggest electricity substations could be affected by flooding. Up to 1.1 million households could lose power if the situation is not addressed.
Each substation typically serves about 200,000 households. They take high-voltage electricity from the power stations' giant transmission lines, transforming it to lower-voltage electricity which is then fed to individual buildings through the local grid.
Their exposure to flooding will intensify concerns about the dangers posed by extreme weather to Britain's power supply. The Independent revealed last month that the operator of the Dungeness nuclear power station on the Kent coast was so concerned about the robustness of its flood defences that it closed a reactor down for two months to allow strengthening work.
Daniel Johns, the most senior government adviser on adapting to climate change, said: "It is of concern that key power system assets have been located in the flood plain and are therefore at risk of causing power outages.
"It looks as though a significant portion of the electricity network is located in areas vulnerable to flooding. We need to understand what steps have been taken to mitigate the risk, and whether operators have thought about potential vulnerability in the future," said Mr Johns, who is the head of adaptation at the independent Committee on Climate Change, the Government's official adviser on preparing for global warming.
He said there was a dearth of information about the true extent of the risk posed by flooding to Britain's energy infrastructure, such as the potential impact any floods might have on substations and how best to keep the lights on in these circumstances.
The committee has launched an investigation into flood risk in the energy industry, which is due to report in July. It will look at how effective the existing flood defences are and what steps can be taken to make them more resilient. It is also concerned with "criticality" – the extent to which a flood could trigger a chain reaction that could potentially prompt a blackout at, say, a hospital or airport and is drawing up a map of "critical infrastructure to protect".
National Grid, which operates the substations, is working to address the flood danger, having identified 15 high-risk sites in 2008.
Jon Fenn, National Grid's head of engineering, who oversees flood resistance, said: "We are very conscious of the risk of climate change and the risk of flooding of key national assets and that is why we are making a huge investment and doing an incredibly responsible job. We're not complacent but we are confident we are making the right investment."
National Grid is investing £150m between 2008 and 2018 to boost flood defences.
It has built defences such as giant walls or drains for four of the 15, and has disregarded a further four because they are elevated to such an extent that flooding should not disturb their operation.
Of the remaining seven "high risk" substations, four will be flood resistant by the end of the year, when construction of new defences is due to complete.
The remaining three will have to wait between three and four years before their flood defences are finished.
Mr Fenn insisted that the probability of flooding at the remaining exposed substations was "very, very, very small" and said the system would be able to cope even if there was a flood because electricity could be re-routed through other substations. However, he conceded that re-routing was not the whole answer and at least some households were at risk of the lights going out.
Jim Hall, professor of climate and environmental risks at the University of Oxford, said: "The 2007 floods were a wake-up call in terms of vulnerability and some very significant steps have been taken since then.
"But we are not there yet and in a changing climate we need to make sure that we are able to deal with past hazards and the increasing risks we face in the future.
The Friends of the Earth campaigner Guy Shrubsole, who unearthed the National Grid's flood risk figures, said: "A million people were left without power by the wettest winter ever – but torrential downpours could plunge many more households into darkness in the future."
Mr Shrubsole also called on the Government to reconsider plans for a new gas-fired power station at Thorpe Marsh, near Doncaster. "The site of the proposed power station flooded severely in 2000 and 2007 but planning permission has been granted by the Energy Secretary and construction is due to start later this year," he said.
Register for free to continue reading
Registration is a free and easy way to support our truly independent journalism
By registering, you will also enjoy limited access to Premium articles, exclusive newsletters, commenting, and virtual events with our leading journalists
Already have an account? sign in
Register for free to continue reading
Registration is a free and easy way to support our truly independent journalism
By registering, you will also enjoy limited access to Premium articles, exclusive newsletters, commenting, and virtual events with our leading journalists
Already have an account? sign in
Join our new commenting forum
Join thought-provoking conversations, follow other Independent readers and see their replies