Wanted: architect to redesign remote island homes (sorry, site visit not possible)
Tristan da Cunha is about to be rebuilt for a sustainable future
Nick Clark
Wednesday 25 March 2015 20:05 Comments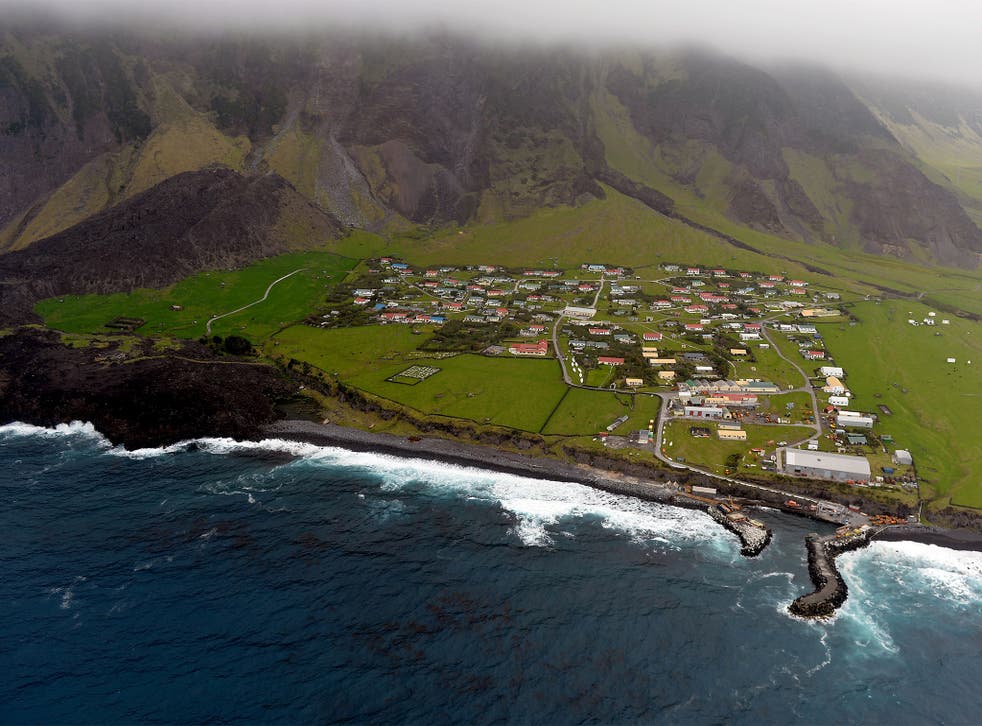 It could end up being a case of "I'm an architect, get me out of here". Architects looking for a change of pace in their working lives are being sought in a unique design competition in which the winner will work for the most remote settled island in the world – more than 1,000 miles from the nearest continental land mass.
The Royal Institute of British Architects has launched the contest to create a self-sustainable future for those living on Tristan, a tiny community "ruled by the weather", part of the Tristan da Cunha group of islands.
Just 288 people live in the British South Atlantic Ocean territory.
As the settlement approaches its 200th anniversary, architects from around the world have been invited to pitch ideas to redesign the community's buildings, improve living standards and farming operations, "to ensure the community's viability for generations to come".
It takes up to 10 days by sea to reach the island from Cape Town, yet because of rudimentary harbour facilities and the ocean swell, ships can dock on only 60 days a year.
Living there are descendants of American, Dutch and Italian sailors, as well as those from Lord Nelson's fleet more than two centuries ago. Only eight surnames exist among the islanders, who are British citizens, speak English and whose currency is the pound.
Tristan's government, led by Alex Mitham, called in Riba to manage the process of finding an architect to overhaul residential property as well as carry out urgent replacement of the government buildings, currently little more than agricultural sheds which "are nearing the end of their useful life".
Those working the land also need improvements to the "island's agrarian systems to better support grazing and year-round growth of fresh produce." Mr Mitham said the successful design will offer the community "a chance to thrive".
"Tristan is truly unique, and offers a fantastic opportunity for designers from around the world to have a beneficial impact on how Tristanians live and work for years to come," Mr Mitham said.
Interested practices have just over two months to draw up designs and Riba will choose a 20-strong longlist followed by a shortlist of five. There will be no site visit ahead of the pitches because of the difficulty of reaching the island and no commitment to take the job.
Yet, according to the island's administrators, the winning entry will have the opportunity to change the course of the little community's history.
Register for free to continue reading
Registration is a free and easy way to support our truly independent journalism
By registering, you will also enjoy limited access to Premium articles, exclusive newsletters, commenting, and virtual events with our leading journalists
Already have an account? sign in
Join our new commenting forum
Join thought-provoking conversations, follow other Independent readers and see their replies