Warning over melting ice at North Pole
Charlie Cooper
Saturday 26 November 2011 01:00 Comments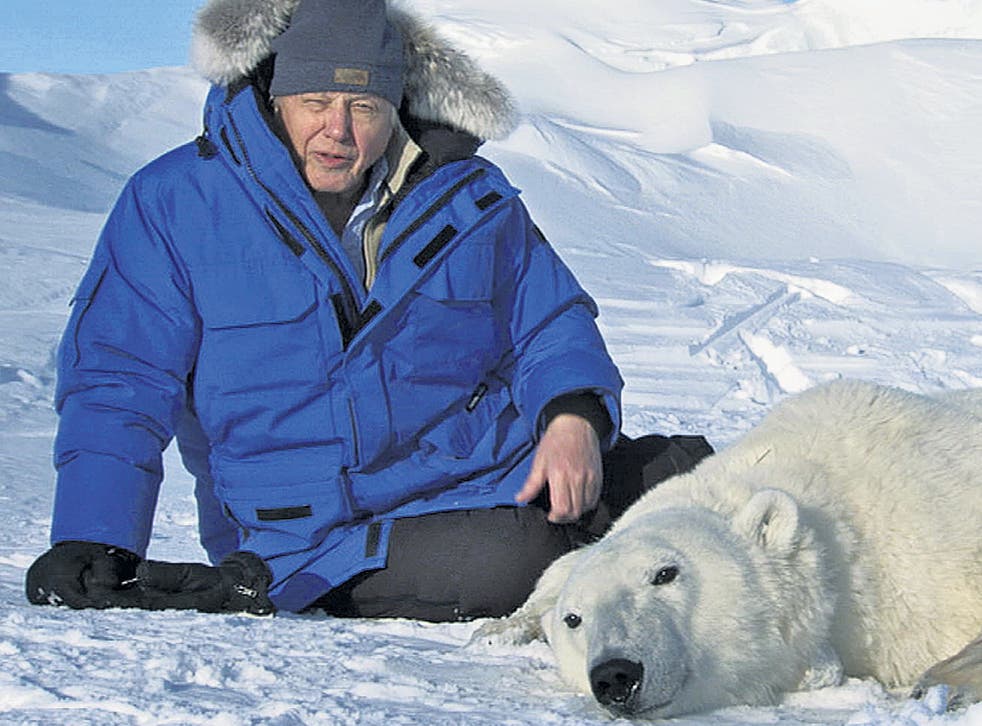 Sir David Attenborough has warned that there will be "open water at the North Pole in summer within the next few decades" if the current rate of global warming is allowed to continue.
In his bleakest comments yet on the fate of our warming planet, the veteran naturalist, who visited the pole for the first time last year, said that the consequences of melting sea ice would be dire for wildlife and humanity alike.
Writing in the Radio Times on the eve of the United Nations Climate Conference in South Africa, Sir David said the implications of Arctic meltwater disrupting the flow of ocean currents which maintain global climate were "hard to overstate".
"The meltwaters from Greenland's glaciers alone could cause a rise in global sea levels of up to half a metre by the end of this century," he said. The BBC's Frozen Planet team, filming at both poles for the documentary series, witnessed the melting not just of sea ice but also of freshwater, glacial ice, Sir David added.
In the Antarctic, the Cook Glacier, where the 85-year-old naturalist first filmed in 1988, had retreated by 400m. "It is the change to the permanent ice that fringes the coasts of Antarctica that is likely to have the most dramatic effects of all," Attenborough said.
If warming leads the Antarctic ice shelves to collapse, "vast quantities of land ice and meltwater will slide into the sea and cause a major rise in sea levels around the globe", he said. "When that will happen and by how much are difficult questions. But with over half of the human population living near the coast, the answers may be only too devastating."
Register for free to continue reading
Registration is a free and easy way to support our truly independent journalism
By registering, you will also enjoy limited access to Premium articles, exclusive newsletters, commenting, and virtual events with our leading journalists
Already have an account? sign in
Join our new commenting forum
Join thought-provoking conversations, follow other Independent readers and see their replies