Extreme weather the biggest global threat facing humanity, says new report
New ranking suggests environmental risks are now considered to be among the world's biggest problems
Josh Gabbatiss
Science Correspondent
Wednesday 17 January 2018 23:22 Comments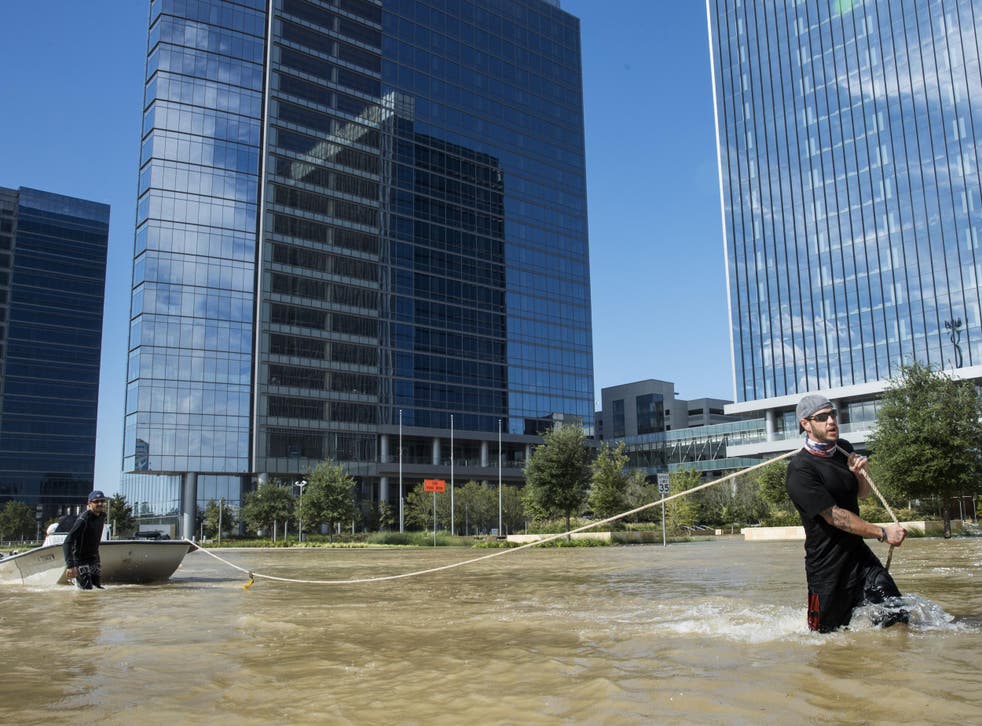 Extreme weather and natural disasters have been ranked as the greatest threats to the planet in a new report, by the World Economic Forum.
The international body produces its global risks report every year ahead of its annual meeting in Davos, Switzerland.
In the past, these reports have been dominated by economic risks such market collapses, but environmental threats are now considered the biggest challenges facing humanity.
This marks the second year running that extreme weather has topped the list.
"Extreme weather events were ranked again as a top global risk by likelihood and impact," said Alison Martin, group chief risk officer at Zurich Insurance Group. "Environmental risks, together with a growing vulnerability to other risks, are now seriously threatening the foundation of most of our commons."
The report was produced based on feedback from businesses, governments and civil society organisations.
Along with extreme weather and natural disasters, other environmental threats near the top of the ranking include a failure to manage climate change and biodiversity loss.
Before 2010, environmental risks were never ranked near the top in global risk reports.
The aftermath of Hurricane Harvey

Show all 19
However, following a year in which natural disasters ravaged large swathes of the globe, this year's conclusions are perhaps unsurprising.
Hurricane Harvey devastated one coast of the US in 2017, while the other was struck by wildfires, and as is increasingly the case, all these events were linked strongly with climate change.
"We have been pushing our planet to the brink and the damage is becoming increasingly clear," the report's authors wrote in their executive summary.
They pointed out that 2017 saw the first rise in carbon dioxide emissions for four years, and emphasised that a "trend towards nation-state unilateralism" might hamper efforts to sustain long-term, international responses necessary for dealing with environmental issues.
Yet they also indicate that gains in other areas could enable the world to deal with environmental problems.
"A widening economic recovery presents us with an opportunity that we cannot afford to squander," said Professor Klaus Schwab, founder and executive chairman of the World Economic Forum.
"Together we have the resources and the new scientific and technological knowledge to prevent this. Above all, the challenge is to find the will and momentum to work together for a shared future."
"Unfortunately we currently observe a "too-little-too-late" response by governments and organisations to key trends such as climate change," said Ms Martin. "It's not yet too late to shape a more resilient tomorrow, but we need to act with a stronger sense of urgency in order to avoid potential system collapse."
Register for free to continue reading
Registration is a free and easy way to support our truly independent journalism
By registering, you will also enjoy limited access to Premium articles, exclusive newsletters, commenting, and virtual events with our leading journalists
Already have an account? sign in
Join our new commenting forum
Join thought-provoking conversations, follow other Independent readers and see their replies