Wettest winter on record could cause tick invasion, say scientists
Large increase in numbers of parasites documented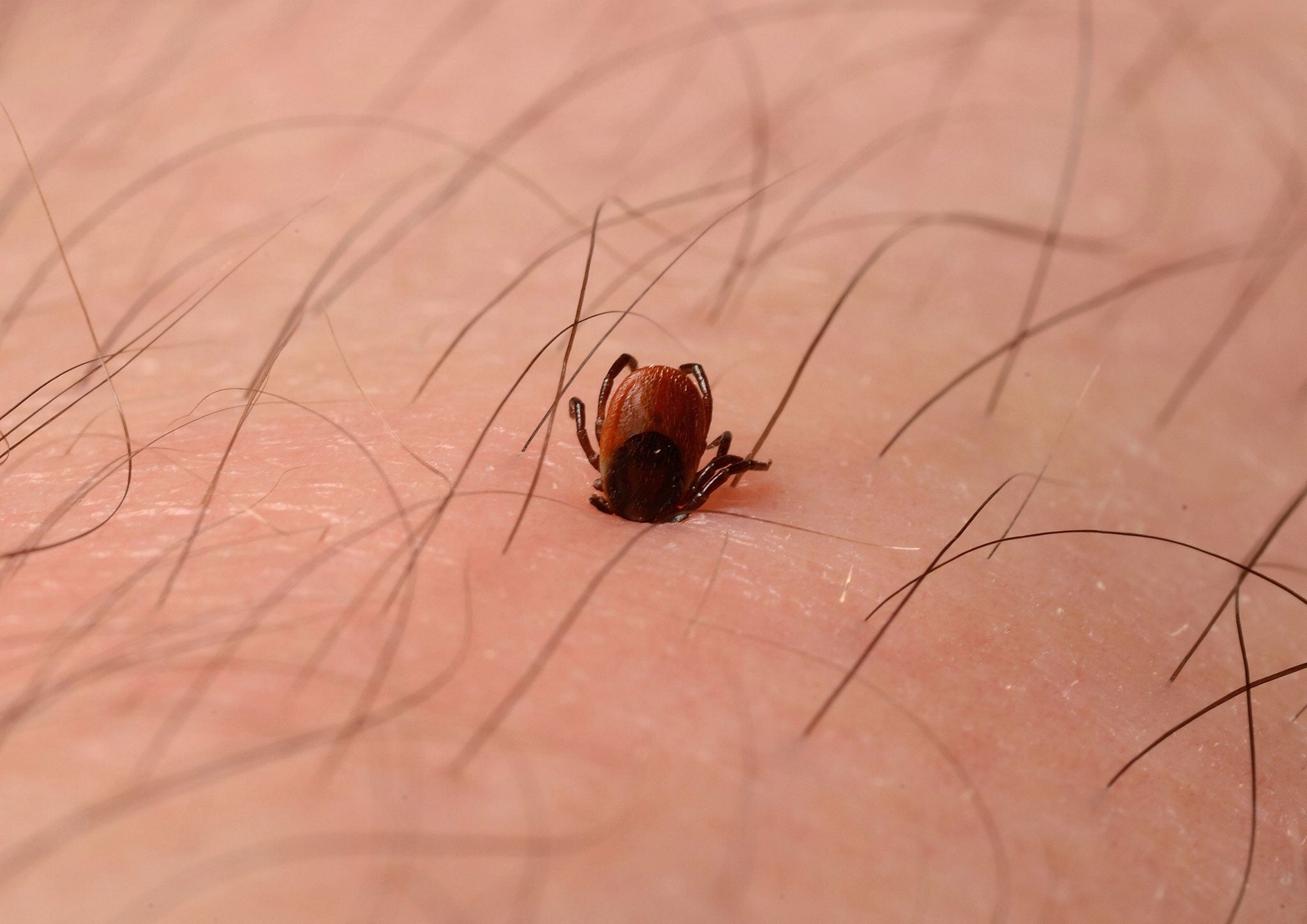 If the misery caused by the storms and floods of the wettest winter on record was not enough, scientists believe it could now lead to an invasion of ticks.
The parasites feed on the blood of humans and animals and their irritating bites can spread illnesses including Lyme disease.
Tick numbers and incidences of the diseases they carry have increased substantially over the last two decades, according to the School of Biological Sciences at Bristol University.
Warm winters and wet summers provide the perfect breeding ground for the arachnids.
Richard Wall, a Professor of Zoology, conducted research at a park in Bristol to show that changes in habitat management and movement in hosts like deer may be partially to blame.
He said: "These green spaces that are heavily used by people and pets can funnel all the ingredients together to create high risk of tick infestation.
"It is important that people are aware of these risks and check regularly for ticks if they visit tick infested areas and, if bitten, remove any tick rapidly."
The study tracked dogs on walks and recorded when they were bitten to find that wooded and rough grass of the park were worst, particularly where deer grazed.
Using pets to gauge the risk to humans, the researchers concluded that exposure to biting ticks may be unexpectedly high and people need to become more aware of the risks – even in the local park.
Ticks should be removed as soon as possible to reduce the risk of Lyme disease, which can affect the skin, joints, heart and nervous system.
Public Health England estimates there are 2,000 to 3,000 cases of Lyme disease in England and Wales each year, with up to 20 per cent picked up abroad.
Some of the UK's most famous National Parks, like the New Forest and the Lake District, are known to have high numbers of ticks.
Join our commenting forum
Join thought-provoking conversations, follow other Independent readers and see their replies