Scientists find massive ancient whale with stomach full of fish and other whales
Bones found with Basilosaurus remains found in Egypt suggest it was a top hunter that took down large prey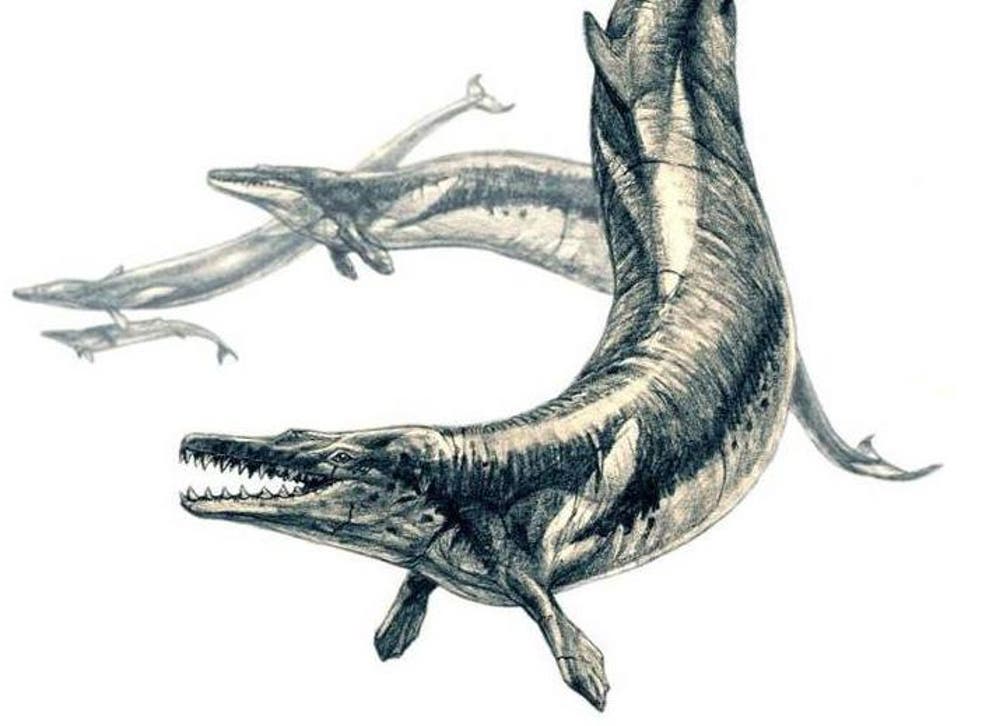 An excavation in Egypt has revealed the last meal of a monstrous creature that prowled the oceans millions of years ago.
Despite its sinuous, snake-like body and a name that means "king lizard", Basilosaurus was in fact an ancestor of modern whales.
While the prehistoric cetacean's jagged teeth clearly mark it out as a predator, its diet was initially thought to be confined to the various large fish that it shared the warm Eocene epoch oceans with.
However, new analysis of bones found in the so-called Valley of Whales near Cairo has confirmed Basilosaurus also targeted much larger prey – including other whales.
When palaeontologists unearthed a 15-metre-long specimen in 2010, they found the creature's ribs and seemingly endless vertebrae were interspersed with other bones.
Fish bones were among the remains, but most common were larger bones belonging to another ancient whale species called Dorudon atrox.
The skeletons were clustered within the body cavity of the Basilosaurus, suggesting they had been its prey.
This conclusion was supported by the bite marks found on the bones, which were concentrated on the skulls suggesting the enormous whale had delivered the killer blow instead of merely scavenging their remains.
The authors of the study documenting these findings, led by Dr Manja Voss of Berlin's Natural History Museum, said this was evidence for Basilosaurus as a top predator that ate its prey live.
Science news in pictures

Show all 20
The Egyptian discoveries have led experts to suggest that the site was once an area where the smaller Dorudon came to give birth to calves, and by association a hunting ground for Basilosaurus.
In their paper, published in the journal PLOS ONE, Dr Voss and her colleagues offered the orca as the closest modern equivalent to these ancient predators.
Support free-thinking journalism and attend Independent events
While killer whales only grow to around half the length of the Basilosaurus, they too are known to eat other whales, often working in groups to take down far larger species like sperm whales.
Register for free to continue reading
Registration is a free and easy way to support our truly independent journalism
By registering, you will also enjoy limited access to Premium articles, exclusive newsletters, commenting, and virtual events with our leading journalists
Already have an account? sign in
Register for free to continue reading
Registration is a free and easy way to support our truly independent journalism
By registering, you will also enjoy limited access to Premium articles, exclusive newsletters, commenting, and virtual events with our leading journalists
Already have an account? sign in
Join our new commenting forum
Join thought-provoking conversations, follow other Independent readers and see their replies