Ancient whale bones from Roman site reveal two long lost species from Mediterranean
'It seems incredible that we could have lost and then forgotten two large whale species in a region as well-studied as the Mediterranean – it makes you wonder what else we have forgotten'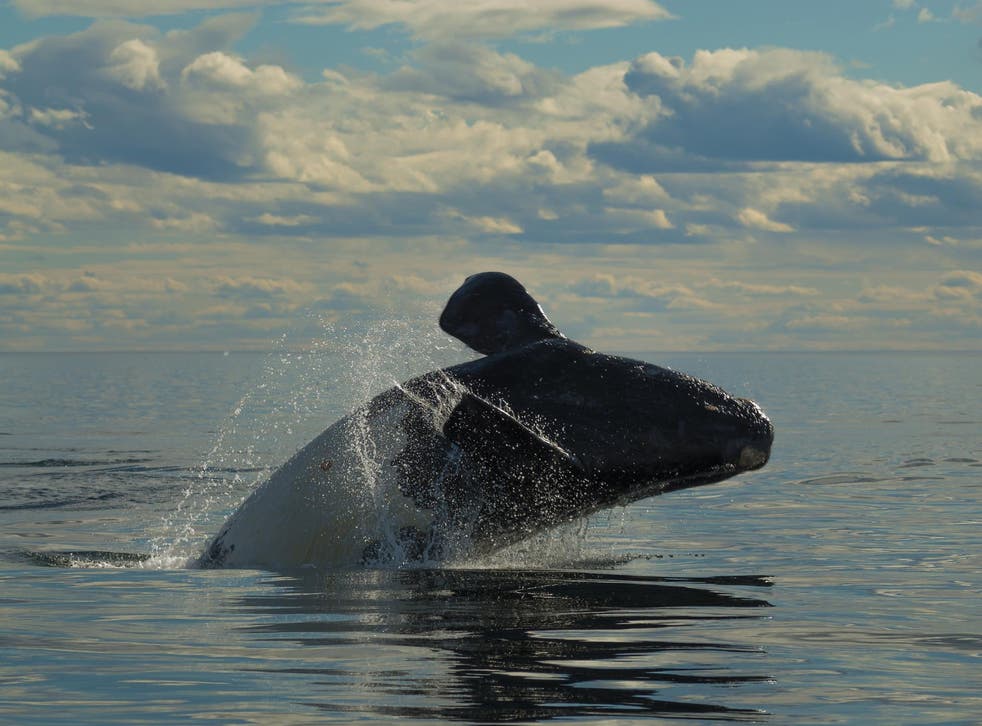 Bones from whales that have not swum the Mediterranean Sea for 2,000 years suggest a forgotten Roman whaling industry may have driven these animals to extinction.
The discovery of both North Atlantic right whale and gray whale remains at the strait of Gibraltar confirmed historical accounts of these creatures crossing from the North Atlantic to raise their calves.
Centuries of whaling that peaked in the 19th century almost completely wiped out both species, with small populations managing to cling on off the coast of North America and in the Pacific Ocean.
Now, DNA tests conducted on the remains from an ancient Roman fishing site suggest humanity's tradition of hunting these marine giants to extinction may have deeper historical roots than previously known.
"The findings contribute to the debate on whether, alongside catching large fish such as tuna, the Romans had a form of whaling industry," explained Dr Camilla Speller, an archaeologist at the University of York
Gibraltar was the centre of an enormous fish processing industry during the Roman era, and the ruins of hundreds of factories with salting tanks can still be seen across the region.
It was inside one of these ancient fish processing site the whale bones, documented in the journal Proceedings of the Royal Society B, were discovered.
Colombian reserve becomes world's largest rainforest national park

Show all 12
"Romans did not have the necessary technology to capture the types of large whales currently found in the Mediterranean, which are high-seas species," said Dr Ana Rodrigues from the French National Centre for Scientific Research, the lead author of the study.
"But right and gray whales and their calves would have come very close to shore, making them tempting targets for local fishermen."
Both species migrate long distances between their breeding and feeding grounds, and their presence on the east of Gibraltar suggests the Mediterranean provided a safe haven for them to raise their young.
This theory is supported by historical accounts. One first century description by the Roman naturalist Pliny the Elder described groups of killer whales savagely attacking whales and their calves in the Bay of Cadiz, west of Gibraltar.
World's first open-sea whale sanctuary to open in Iceland
"It seems incredible that we could have lost and then forgotten two large whale species in a region as well-studied as the Mediterranean," said Dr Rodriguez
"It makes you wonder what else we have forgotten."
Though it would undoubtedly still have been challenging to take down enormous whales, even those inhabiting relatively shallow waters, the researchers suggest Romans could have hunted them using small rowing boats and hand harpoons.
These same techniques were used by Basque whalers in the medieval period, who are generally credited as the first people to practise whaling on an industrial scale.
Join our new commenting forum
Join thought-provoking conversations, follow other Independent readers and see their replies