Whales and turtles protected by US endangered species act are bouncing back
More than three quarters of marine animal populations analysed in new study had shown clear signs of recovery
Josh Gabbatiss
Science Correspondent
Wednesday 16 January 2019 20:03 Comments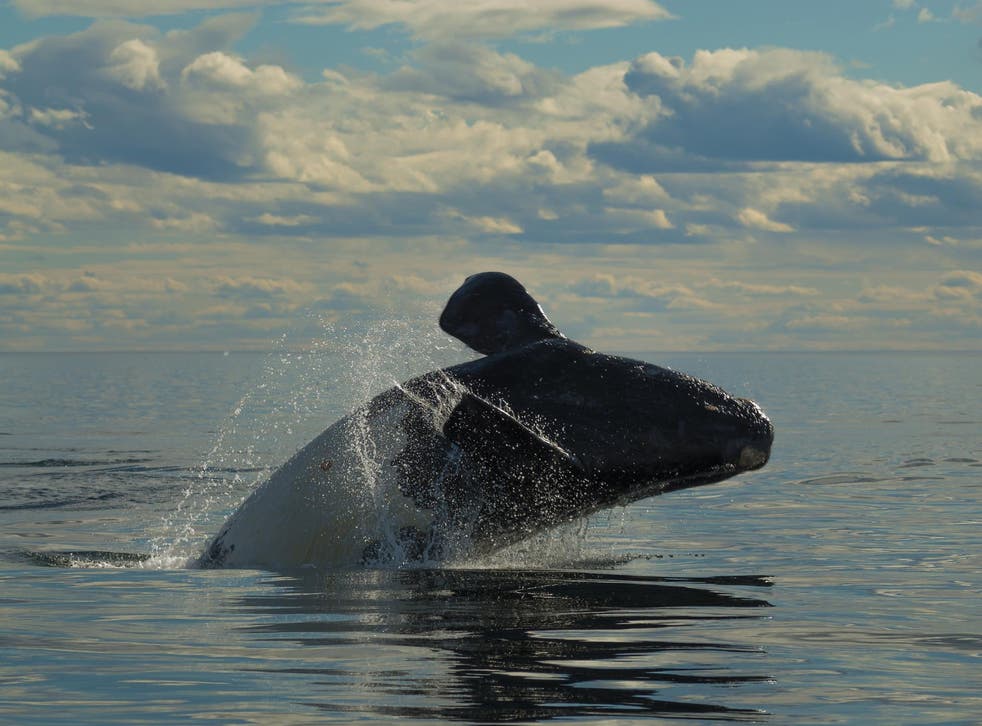 Whales, manatees and sea turtles are on the rise following landmark legislation to protect some of the most endangered species in US waters.
More than three quarters of marine mammal and turtle populations protected by the US Endangered Species Act (ESA) have shown clear signs of recovery in the decades since they were listed.
Experts at the Centre for Biological Diversity, an Arizona-based non governmental organisation, took these positive results as evidence that focused species conservation and fishery laws can pay off.
The ESA is a powerful environmental law first designed in 1973 with the express intention of stopping animals and plants across the US from going extinct.
Previous estimates suggest that without the protection offered by this set of laws, over 200 species would have been wiped out by around 2006.
However, with global threats to species survival increasing, Dr Abel Valdivia and his colleagues at the centre emphasised the importance of tracking population of all the species still under threat.
This is particularly true of marine animals, for which data is often lacking.
In a paper published in the journal PLOS ONE, the team analysed 23 and eight representative populations of 14 marine mammal and five turtle species.
They found 24 of the populations that had increased in abundance were from species listed under the ESA for at least two decades, suggesting the importance of long-term protection for these creatures.
British mammals' fight for survival

Show all 11
For large whales such as the North Atlantic right whale, the ESA has offered protection for species that were already severely depleted as a result of decades of commercial hunting.
This included implementing speed limits for shipping to avert ship strikes, and restrictions on US military use of sonar in whale hotspots like Hawaii and southern California.
Sea turtles have benefited from strict prohibitions on harvesting both the animals and their eggs, which in the past has been a major cause of their decline.
Documentary makers film starving polar bear in iceless land
However, not all animals benefited from ESA protections, including some populations of killer and beluga whales and the critically endangered Hawaiian monk seal.
The authors of the paper warned that while stronger conservation measures have recently been implemented to preserve some of these groups, the additional pressure of climate change may make recovery difficult.
Conservation groups were concerned over the summer when the Trump administration announced its intention to "modernise" the ESA, including plans to remove some of the protections currently in place for listed species.
Register for free to continue reading
Registration is a free and easy way to support our truly independent journalism
By registering, you will also enjoy limited access to Premium articles, exclusive newsletters, commenting, and virtual events with our leading journalists
Already have an account? sign in
Join our new commenting forum
Join thought-provoking conversations, follow other Independent readers and see their replies