Which animals are nearly extinct?
Conservationists in Kenya are in mourning after the death of a white northern rhino, which has left the species with a single male. Gillian Orr charts the other species on the brink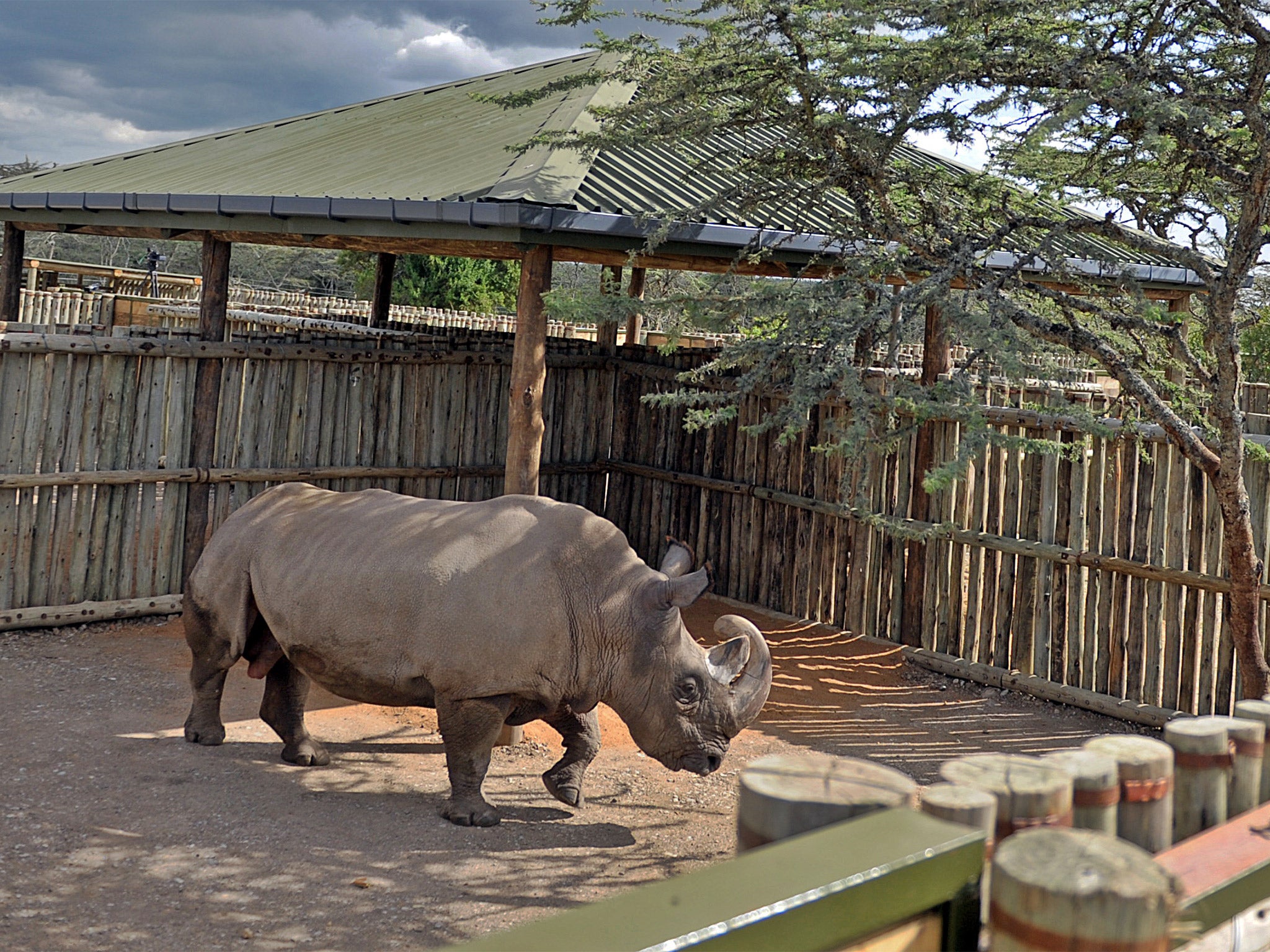 While routinely checking on the four northern white rhinos that roam the 90,000 acres at Kenya's Ol Pejeta Conservancy the rangers found that one of their males, Suni, had died of natural causes.
At 34, Suni had managed to reach the same age as his father before him, and it is not considered a particularly premature age to go. But while there was great relief that this "gentle giant" hadn't fallen prey to poachers, news of his death on Friday has catastrophic implications: there are now only six of this particular subspecies of rhino in existence. Even more worryingly, Suni was considered to be the last breeder. The only other male, Sudan, who is also at Ol Pejeta, is too old and weak to mate.
"It came as a huge surprise – we always thought Sudan would be the first one to go. Suni was in really good shape," says Ol Pejeta's Elodie Sampéré, on the phone from Kenya. "It was a big shock to everybody. Suni was very cool, he had a really good personality and was playful. The rangers that looked after him on a day-to-day basis are just distraught. We all are."
Animals in decline
Show all 8
Four rhinos had arrived at the conservancy in 2009, travelling by plane and truck, where it was hoped the animals would breed (the main reason for their decline is that they are targeted by poachers, who sell their horns to Asia to be used in traditional Chinese medicine, despite their having no proven medicinal benefits whatsoever). So far, unfortunately, reproduction just hasn't happened.
So what now for the future of the northern white rhino? Can it be brought back from the brink of extinction?
Sampéré tells me that the world's leading experts are meeting this week to discuss how best to deal with this latest blow. She suspects that the main objective will now be to create a hybrid species, mating a female northern white with a male southern white. As she says: "Having a hybrid rhino is better than not having one at all." And while artificial insemination is a possibility, it is hugely expensive and so far has proved unsuccessful.
So it means that the three rhinos at Ol Pejeta (Sudan and two females, Najin and Fatu) make up half the entire subspecies. (There are also two females in San Diego, while one lives in the Czech Republic.) With such few companions, they are now considered among the loneliest animals on the planet.
Other species that have few friends include the Yangtze giant softshell turtle, of which there are just four that we know of. There are thought to be only 30 Amur leopards roaming the east of Russia. Fewer than 100 vaquitas, a type of mini porpoise, remain. Around 100 Seychelles sheath-tailed bats. I could go on and on, the figures are grim. There are far too many casualties to mention.
When there were only three male Mangarahara cichlids (a Madagascan fish) believed to be left, an appeal by London Zoo to find some female companions for them resulted in an additional 18 being discovered, which is about the only encouraging story around.
And who can forget the rarest creature of all, the aptly named Lonesome George, who until his death in 2012 wandered the Galapagos Islands, the only Pinta Island tortoise in existence?
"A species can become biologically extinct even when a few individuals remain," says Will Travers, the president of Born Free. "Put in crude terms, the chances of individuals meeting up and procreating becomes just too infrequent to sustain the species. It's impossible to put a number on this, but the northern white rhino may have reached the point of no return."
It might well be too late for them. But, encouragingly, Sampéré says that one of their female rhinos mated with a southern white male just last week, meaning a hybrid might be a possibility. So, fingers crossed, we'll be hearing the pitter-patter of, well, not so tiny feet soon.
Join our commenting forum
Join thought-provoking conversations, follow other Independent readers and see their replies