Why the cultural response to global warming makes for a heated debate
The Met Office thinks that we need to communicate climate change in a more creative way. But can writers and artists inspire action, asks Dr Sam Solnick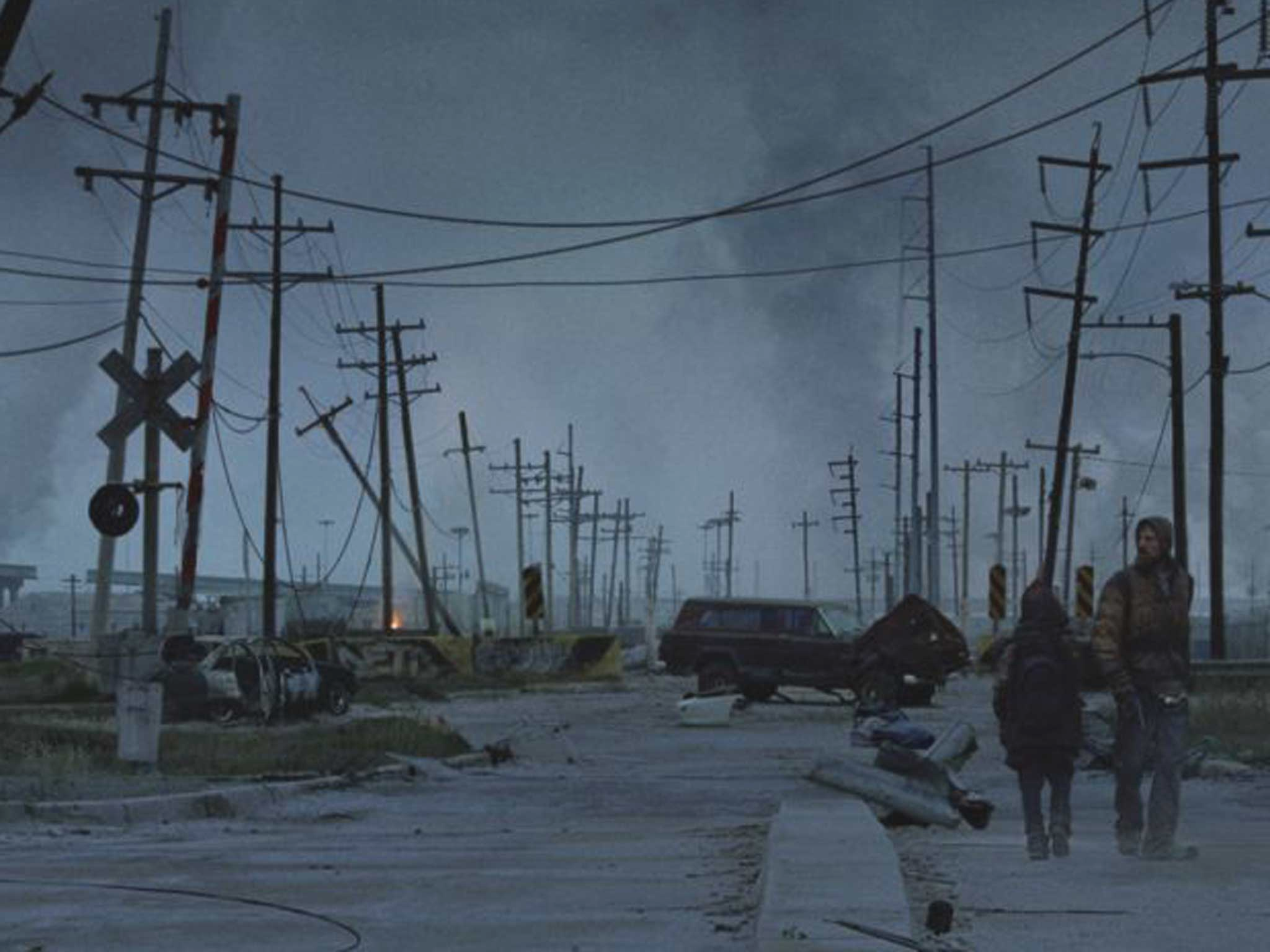 No one has made it through an A-Level in literature or history of art without scribbling somewhere in their notes something along the lines of "theme = man and nature". From Shelley's skylark to Van Gogh's sunflowers, many of the most important pieces of art and literature have either rendered the organic world or meditated upon humans' place in it. It's also accepted that the arts will take up the great issues of their time: war, religion, finance, migration and the HIV crisis have all generated important work.
So perhaps it's no surprise that climate change, where the state of nature is itself a predominant social, political and economic issue, has engendered creative responses from across the arts. This has been of special interest to a burgeoning part of academia known as "ecocriticism", which explores the relationships between the arts and ecology, from The Epic of Gilgamesh right up to contemporary performance, but which is often engaged with our growing sense of environmental crisis.
What, though, should we expect art and literature about climate change to do: cajole, proselytise or even, as Dame Julia Slingo, the chief scientist at the Met Office suggests, educate people about climate science? The trouble is that good politics and accurate science do not necessarily make for good art. Professor Adeline Johns-Putra, chair of the UK and Ireland branch of the Association for the Study of Literature and Environment, puts it well: "It's fair to say that literature that tells people what to do is often not very good literature at all (some might say it is propaganda). So the literature of climate change has to tread that line between hectoring and inspiring."
But inspiring us to do what, exactly? Buy a Prius? Chain ourselves to an oil rig? Hug trees? Because in some ways, messing with the climate means that what we call nature doesn't exist anymore (if it ever did). Human behaviour has an impact on the global atmosphere but we don't control the climate. There's no thermostat. Instead, we have to consider multiple inputs within complex social, geophysical and technological systems. Climate change involves scientific predictions and emissions regulation, but also the eating habits of China, the availability of contraception in Africa and the lifecycles of algae – the list of factors is endless.
The multiple scales of these issues pose a radical challenge for the arts which, for the most part, operate at a human scale. It's not surprising, then, that novels such as Barbara Kingsolver's Flight Behaviour and the recent British plays about climate change from writers such as Richard Bean, Steve Waters and Mike Bartlett have homed in on the scientists and politicians caught up in devising policy and studying data. It's also worth noting that the most critically acclaimed of these, Bean's The Heretic, is sceptical about climate change. But suspect science doesn't mean that his play is not invaluable to a discussion of climate-change art.
Certain figures, such as the Pulitzer Prize-winning poet Jorie Graham, have spoken of what seems like an almost ethical need for a "very deep apprenticeship to the facts and issues involved in climate science", and some endeavours such as The Cape Farewell Project have put artists and writers (such as Rachel Whiteread and Ian McEwan) into contact with scientists on research trips to the Arctic. Nevertheless, the arts cannot and should not be relied upon for scientific accuracy. What we can expect is for the arts to open up a space for debate, sensation and contemplation.
Art doesn't even need to be directly about climate change to have this effect. Environmental journalist George Monbiot identified Cormac McCarthy's The Road as "the most important environmental book ever written".
While climate change is not mentioned directly anywhere in the text, McCarthy's dystopian vision evokes the terror of a world where social and ecological relations have completely broken down. The post-apocalyptic is an obvious mode for novels about climate change and the best of these – such as Margaret Atwood's Oryx and Crake – provide thoughtful interrogations of the world as it is, and as it might be soon.
I recently completed a PhD on the relationship between contemporary British poetry and the life sciences. I began it because I was interested in how we write about landscape and place, which is such a central part of British literature. But I found that for poets such as JH Prynne and Ted Hughes, a scientific awareness of phenomena such as genes or greenhouse gases confounded the sense of immediacy or embodiment often associated with nature poetry. So I became keen to show how scientists' ideas about evolution, ecology and genetics have influenced poetry since the Romantics, and to demonstrate that the notion that the two cultures of the arts and sciences are somehow wholly irreconcilable is a misconception.
Dr Greg Garrard, author of Ecocriticism (The New Critical Idiom), one of the first books on ecocriticism, suggests that "the good people at the Met Office are wrong to expect creative arts merely to convey scientific findings more effectively. Art doesn't work that way; they are confusing it with advertising." He instead highlights Auden's lines which admit that, in the face of global events, the arts can seem parochial and trivial: "Poetry makes nothing happen" but, Auden goes on to say, it is also "a way of happening, a mouth". The effects of aesthetic experience are neither predictable nor wholly articulable. The arts are not going to tell us what to think about climate change, but they may help us discover ways to think and care about it.
Join our commenting forum
Join thought-provoking conversations, follow other Independent readers and see their replies