Why turtles' tale may not have a happy ending
Friday 30 September 2011 00:00 BST
Comments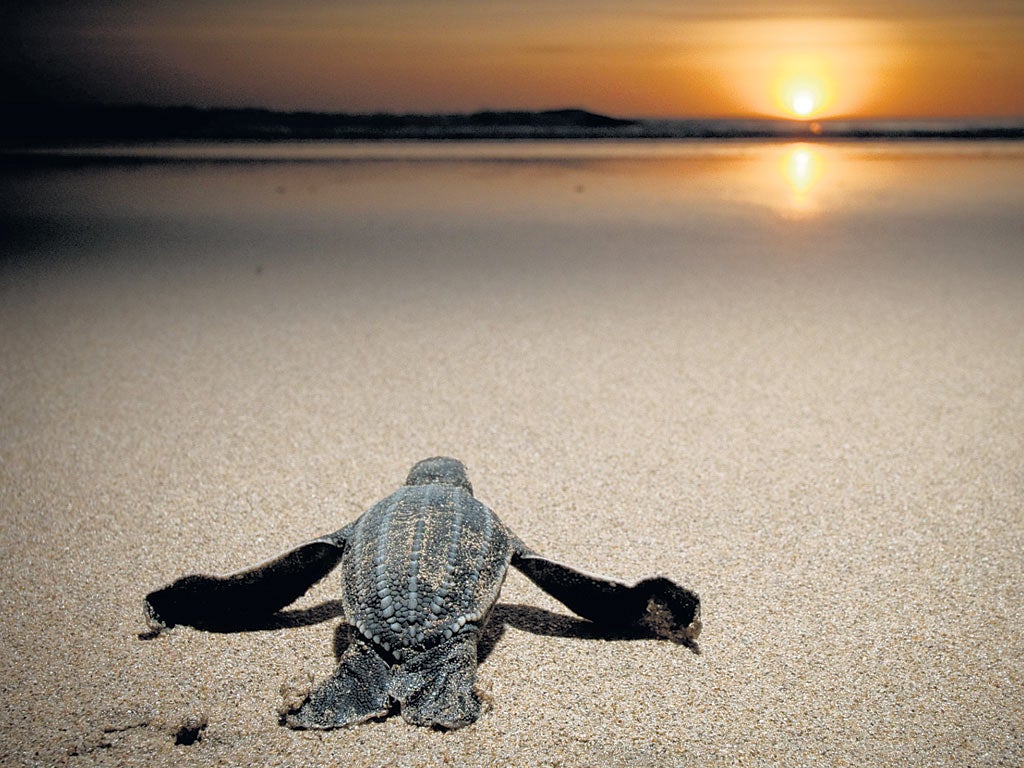 An infant leatherback turtle pulls itself towards the sea at Playa Grande, Guanacaste, in Costa Rica. Despite decades of conservation efforts, leatherbacks in the east Pacific have declined by 90 per cent in the past 20 years due to egg consumption and fishing, and coastal development looms as the next threat to their survival.
Now a study by 30 scientists for Conservation International has identified specific populations around the world that are most at threat.
Asia was found to be a particularly dangerous region for sea turtles, with Japan, Myanmar, the Philippines, Malaysia and Indonesia named as having some of the most threatened populations.
Scientists involved in the study said it would play an important role in mapping out conservation plans for the most vulnerable sea turtles.
Join our commenting forum
Join thought-provoking conversations, follow other Independent readers and see their replies