Wild salmon population 'at crisis point' with catches in Scotland at lowest level on record
Open-net farming blamed for rise in parasitic sea lice affecting wild stocks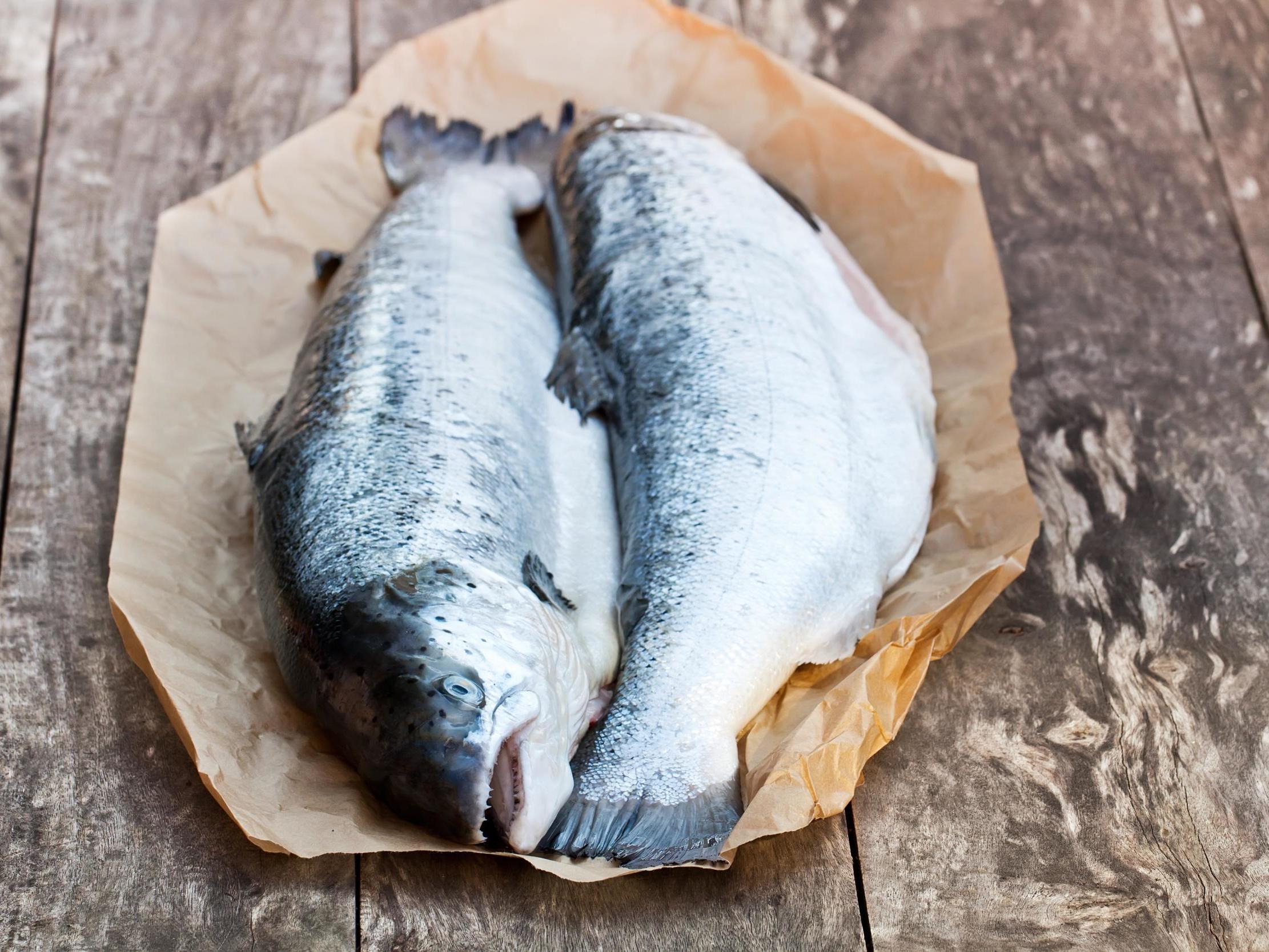 Levels of wild salmon in Scotland are at their lowest since records began, sparking calls for a radical effort to preserve the species as a matter of national priority.
The fish is now at "crisis point" and more must be done to help them, Fisheries Management Scotland said after figures released by the country's government showed catches are now at their lowest levels since records began in 1952.
Water degradation, management infrastructure such as dams, along with open-net salmon farms, climate change and soaring demand for salmon have all taken their toll on a species which is strongly associated with Scottish waters.
At the end of 2018, the last Scottish wild salmon netting station closed because there were so few fish to catch.
As a result, Scottish wild salmon is now off the menu, and only farmed salmon is widely commercially available.
Fish farming - in pictures
Show all 15
"Salmon catches in Scotland have reached the lowest levels ever recorded," said Alan Wells, chief executive of Fisheries Management Scotland. "Figures for 2018, taken together with those of recent years, confirm this iconic species is now approaching crisis point.
"Some of the factors impacting on wild salmon stocks may be beyond human control. But Scotland's government and regulatory authorities now have a historic opportunity to do everything in their power to safeguard the species in those areas where they can make a difference."
He added: "Salmon conservation must become a national priority in what is the International Year of the Salmon. We are calling on all regulatory authorities urgently to place a renewed emphasis on the crucial importance of salmon conservation."
Farmed salmon stocks are also collapsing due to infestations of sea lice, which have in turn affected wild stocks. Last month Scotland's biggest salmon farmer Mowi, revealed the amount of gutted salmon it produced from Scottish waters fell by 36 per cent in 12 months, with infestations of sea lice and disease blamed.
Andrew Graham-Stewart, Director of Salmon and Trout Conservation Scotland, told The Independent: "Continuing low salmon numbers underline the vital importance of mitigating those man-made negative impacts, which are within our grasp to tackle, as a matter of urgency. One of the most critical factors is the impact of open-net salmon farms, in particular the release into the wider environment of vast numbers of deadly parasitic sea lice, on wild salmon numbers.
"The Scottish Government must now end years of prevarication and act promptly, in line with the recommendations of the Scottish Parliament's Rural Economy Committee's report (published in November 2018), to give long overdue legislative protection to wild salmon from the impacts of salmon farming."
Additional reporting by PA.
Join our commenting forum
Join thought-provoking conversations, follow other Independent readers and see their replies