Wildfires cause songbird 'dialect' to change
Hermit warblers tend to sing the same melodies as their neighbours – until blazes force them to flee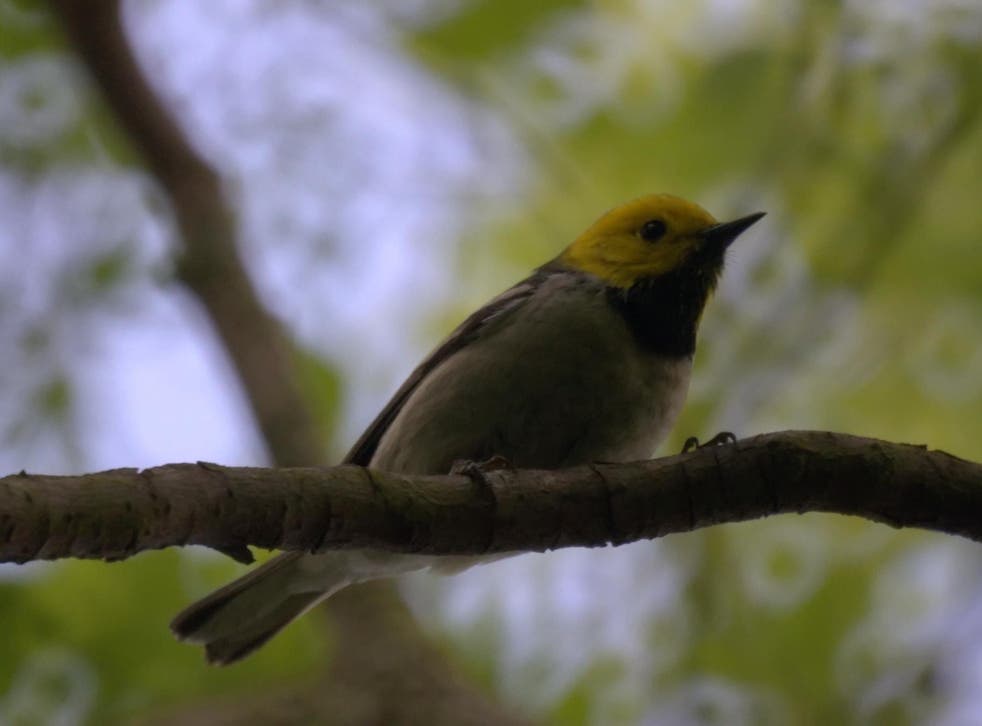 Songbirds dislocated by wildfires influence the "dialects" of birds in nearby areas, scientists have discovered.
Hermit warblers, small perching birds native to US Pacific Coast states, typically sing from the same songsheet as other members of their species that live in the same region.
While warblers use a repertoire of complex songs to defend their territory, when it comes to mating calls the amorous birds tend to share a single, formulaic melody with their neighbours.
Register for free to continue reading
Registration is a free and easy way to support our truly independent journalism
By registering, you will also enjoy limited access to Premium articles, exclusive newsletters, commenting, and virtual events with our leading journalists
Already have an account? sign in
Register for free to continue reading
Registration is a free and easy way to support our truly independent journalism
By registering, you will also enjoy limited access to Premium articles, exclusive newsletters, commenting, and virtual events with our leading journalists
Already have an account? sign in
Join our new commenting forum
Join thought-provoking conversations, follow other Independent readers and see their replies