Renewable energy to replace fossil fuels as UK's main power source for first time in history, government says
New strategy could see third of British electricity coming from offshore wind by 2030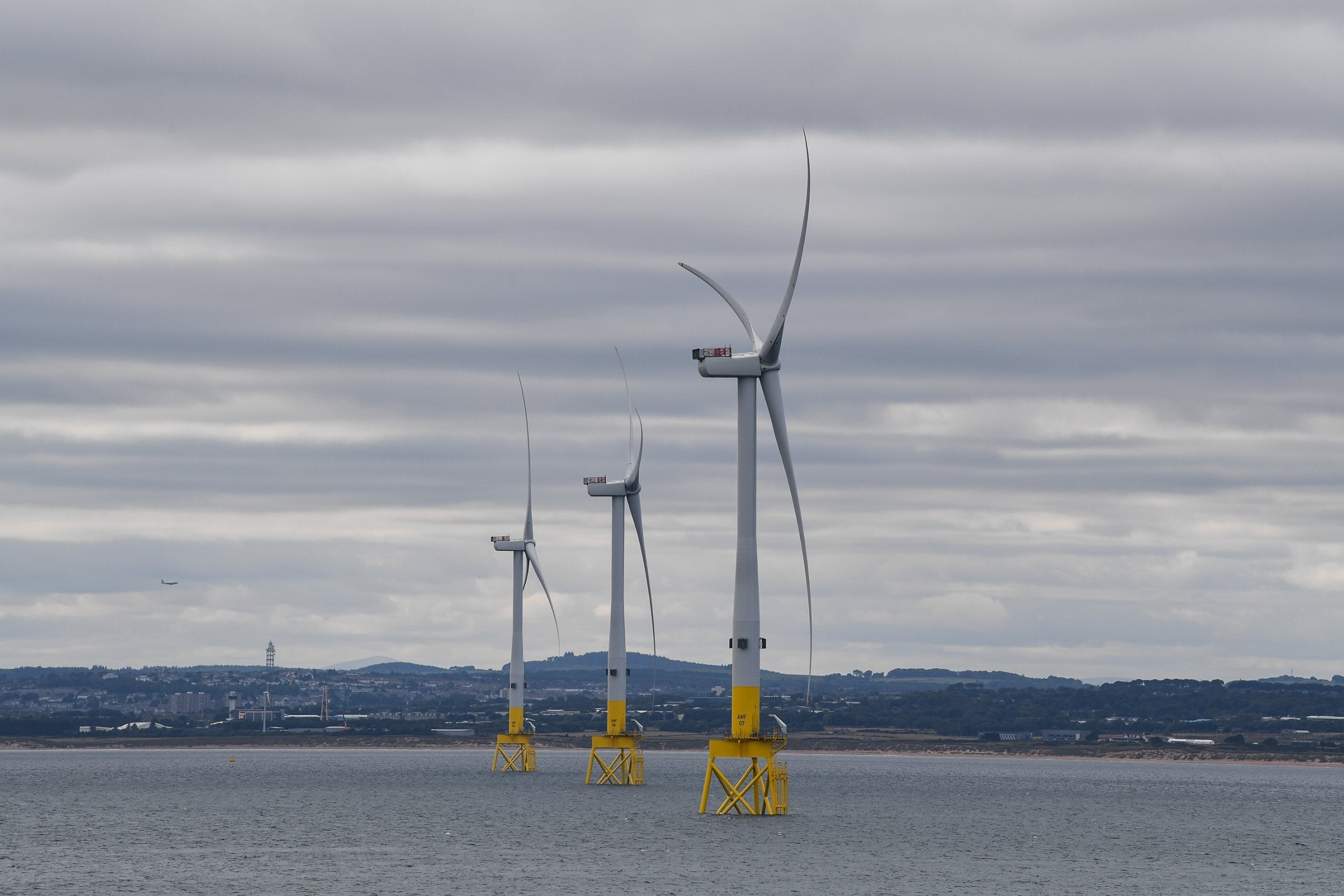 A new government deal with industry could see nearly a third of British electricity generated by offshore wind farms by 2030.
If successful, officials say the plan would see more electricity being generated by renewables than fossil fuels for the first time in UK history, with 70 per cent coming from low-carbon sources.
Currently offshore wind provides just 7 per cent of British power, but this would be boosted to 30 per cent by the end of the next decade.
Not everyone is convinced by the announcement, with some environmentalists warning renewables would have to be scaled up even further as the nation's nuclear ambitions floundered.
According to the government, its promised green power "revolution" would bring 27,000 jobs to the energy sector.
Environment news in pictures
Show all 8
"This new sector deal will drive a surge in the clean, green offshore wind revolution that is powering homes and businesses across the UK, bringing investment into coastal communities and ensuring we maintain our position as global leaders in this growing sector," said energy minister Claire Perry.
The deal will increase the involvement of UK companies in offshore wind projects to 60 per cent, ensuring the £557m the government has pledged in state subsidies benefits local communities.
This will be accompanied by a £250m investment from industry, which will help ensure British companies are world-leaders in new areas such as robotics, floating wind farms and larger turbines.
Alongside the deal, the government will provide more than £4m for British businesses to help countries such as Indonesia and Pakistan move from coal power to offshore wind projects.
There will also be more efforts to reduce the cost of offshore wind projects - which have already been halved in the past two years - to help move to a subsidy-free system.
The Crown Estate will be releasing new seabed land from 2019 for future offshore wind projects.
Energy UK's chief executive, Lawrence Slade, said the deal will "further cement the UK's position as a world-leader in offshore wind".
"The offshore wind industry has been a great success story for the UK, bringing thousands of skilled jobs and billions in investment while delivering clean energy at an ever-falling cost to customers."
Industry body RenewableUK said the deal was about creating opportunities for the diverse array of people who would be part of the new workforce.
However, with less certainty around other strategies to tackle climate change, such as nuclear power and carbon capture technologies, Greenpeace said renewables needed to be scaled up even more.
"The government's plans for a fleet of new nuclear reactors has collapsed. This leaves Britain with a big energy gap in the future," said John Sauven, executive director of Greenpeace UK.
Support free-thinking journalism and attend Independent events
"It means the government's latest offshore wind target of 30 gigawatts by 2030 is woefully inadequate.
"Renewable power now presents the best opportunity for cheaper, cleaner and faster decarbonisation.
"Wind and solar must be tripled between now and 2030, with offshore wind the future backbone of the UK's energy system."
Additional reporting by agencies.
Join our commenting forum
Join thought-provoking conversations, follow other Independent readers and see their replies