Winds of change: Why we're about to witness a renewable energy revolution
But if wind is the future, asks Harry Cockburn, why is it such a small fraction of the energy mix today?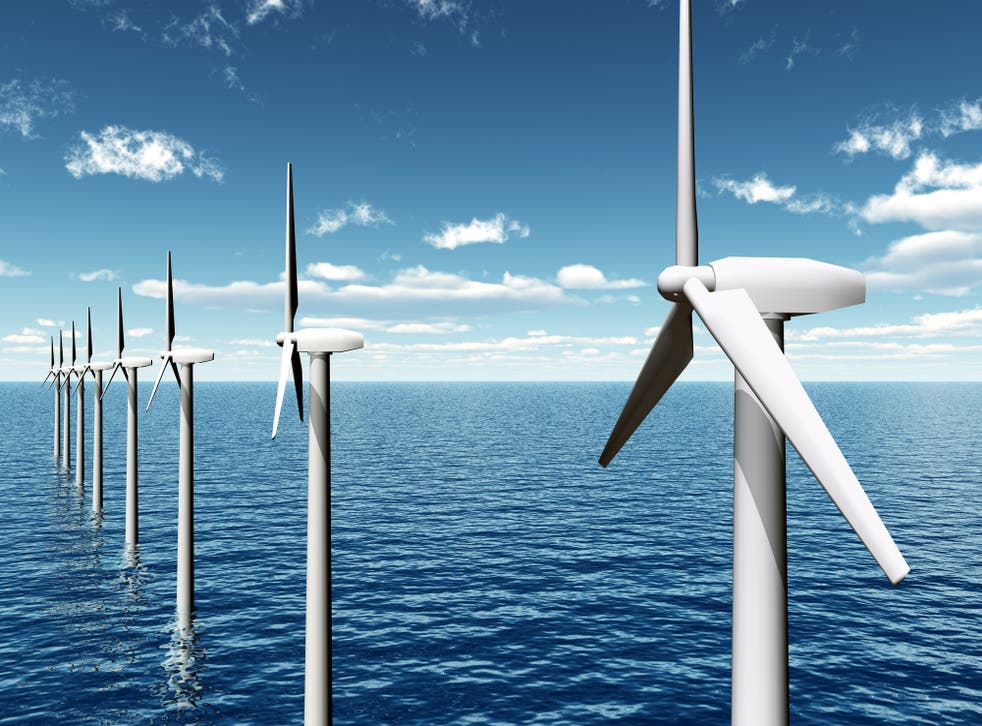 Wind – you can't see it, but that invisible blustery stuff is going to be powering us into the end of the 21st century and beyond. A landmark report by the International Energy Agency lays bare the extraordinary maturation of an industry which until recently was believed could only ever be a bit-player in the energy mix.
But an enormous fall in the price of constructing offshore wind farms, combined with improving technology and the germination of pockets of political will, means the planet is witnessing the tipping point at which the slide towards clean energy becomes an economic certainty.
Despite the UK being described as a "hostile environment" for renewables just last year, the IEA notes that even without strong government support, Britain is leading the charge towards offshore wind power generation – although that lead is set to be taken by China within six years.
Join our new commenting forum
Join thought-provoking conversations, follow other Independent readers and see their replies