Woolly mammoth DNA found in illegal ivory samples seized in Cambodia
Surprising discovery part of a wider project to track elephant poaching
Josh Gabbatiss
Science Correspondent
Friday 04 January 2019 14:32 Comments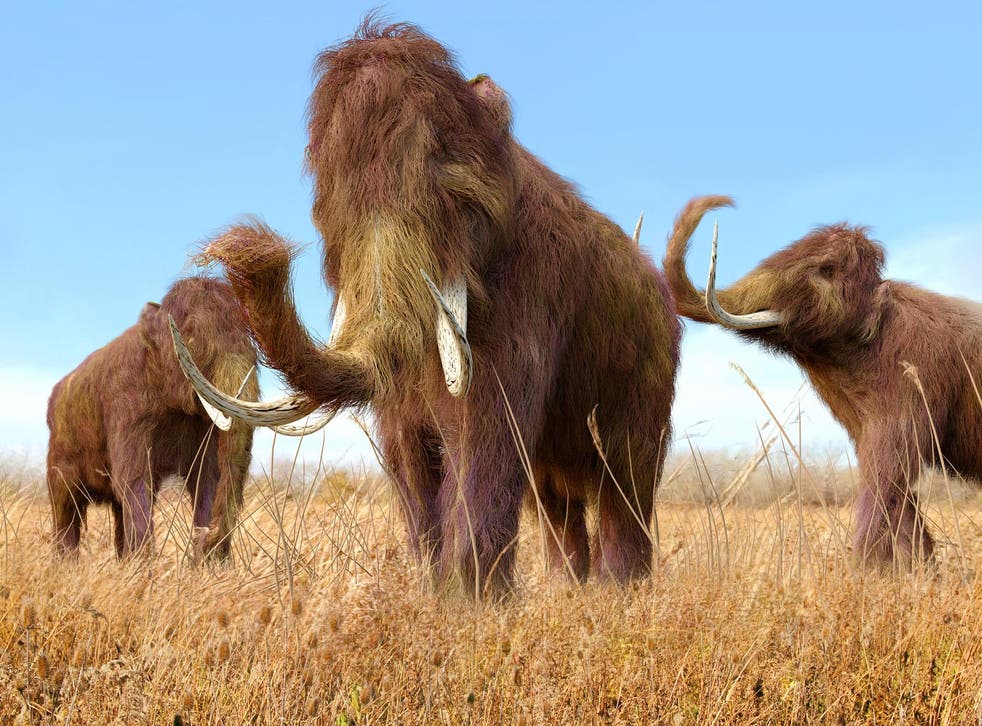 Efforts to tackle the illegal ivory trade took a surprising turn when trinkets from a Cambodian market turned out to be made from woolly mammoth tusks.
Edinburgh Zoo-based scientists made the unusual discovery as part of a project using genetic analysis in a bid to tackle wildlife crime.
DNA from samples of ivory can be used to identify poaching hotspots, and in their Cambodian work the team identified many samples from Asian and African elephants – species that are being wiped out by hunting and habitat loss.
The woolly mammoth, on the other hand, is not protected as the species was driven to extinction thousands of years ago.
"It was a surprise for us to find trinkets made from woolly mammoth ivory in circulation, especially so early into our testing and in a tropical country like Cambodia," said Dr Alex Ball, who runs the WildGenes project.
"It is very hard to say what the implications of this finding are for existing elephant populations; however, we plan to continue our research and will use genetics to work out where it has come from."
The multibillion-pound trade in ivory is responsible for the deaths of up to 30,000 elephants every year, and DNA extracted from illegal shipments has already been used to bring major criminal gang members to justice.
In pictures: Kenya stages largest ivory burn in history

Show all 15
Tusk DNA can not only reveal important information about individual elephants, it can also be compared to genetic maps of the species to find where it originated.
Dr Ball said ivory sales were on the rise in Cambodia, but there seemed to be no evidence to suggest the nation's own elephant populations were being poached.
"Understanding where the ivory is coming from is vital for enforcement agencies looking to block illegal trade routes," he said.
"If we can use genetics to identify where elephants are being killed for their ivory, measures can be taken to protect those most at risk of persecution."
The researchers in Scotland are working with local scientists to establish a conservation genetics laboratory in the Cambodian capital of Phnom Penh.
"We are working with partners in Cambodia to support and train staff, which will enable them to carry out more of this work, which is vital to conservation efforts," said Dr Bell.
The effort is partly funded by the UK government, and comes after ministers announced last year "one of the world's toughest bans on ivory sales" to protect elephants.
Support free-thinking journalism and attend Independent events
Under new rules, only a small selection of items including certain antiques and musical instruments will be allowed to be sold if they contain any ivory.
The EU meanwhile has faced criticism for holding back on measures to further limit the trade in ivory within its nations.
Register for free to continue reading
Registration is a free and easy way to support our truly independent journalism
By registering, you will also enjoy limited access to Premium articles, exclusive newsletters, commenting, and virtual events with our leading journalists
Already have an account? sign in
Register for free to continue reading
Registration is a free and easy way to support our truly independent journalism
By registering, you will also enjoy limited access to Premium articles, exclusive newsletters, commenting, and virtual events with our leading journalists
Already have an account? sign in
Join our new commenting forum
Join thought-provoking conversations, follow other Independent readers and see their replies