World has three years to prevent dangerous climate change, warn experts
Since the 1880s, the world's temperature has risen by about 1C because of greenhouse gases resulting from human activity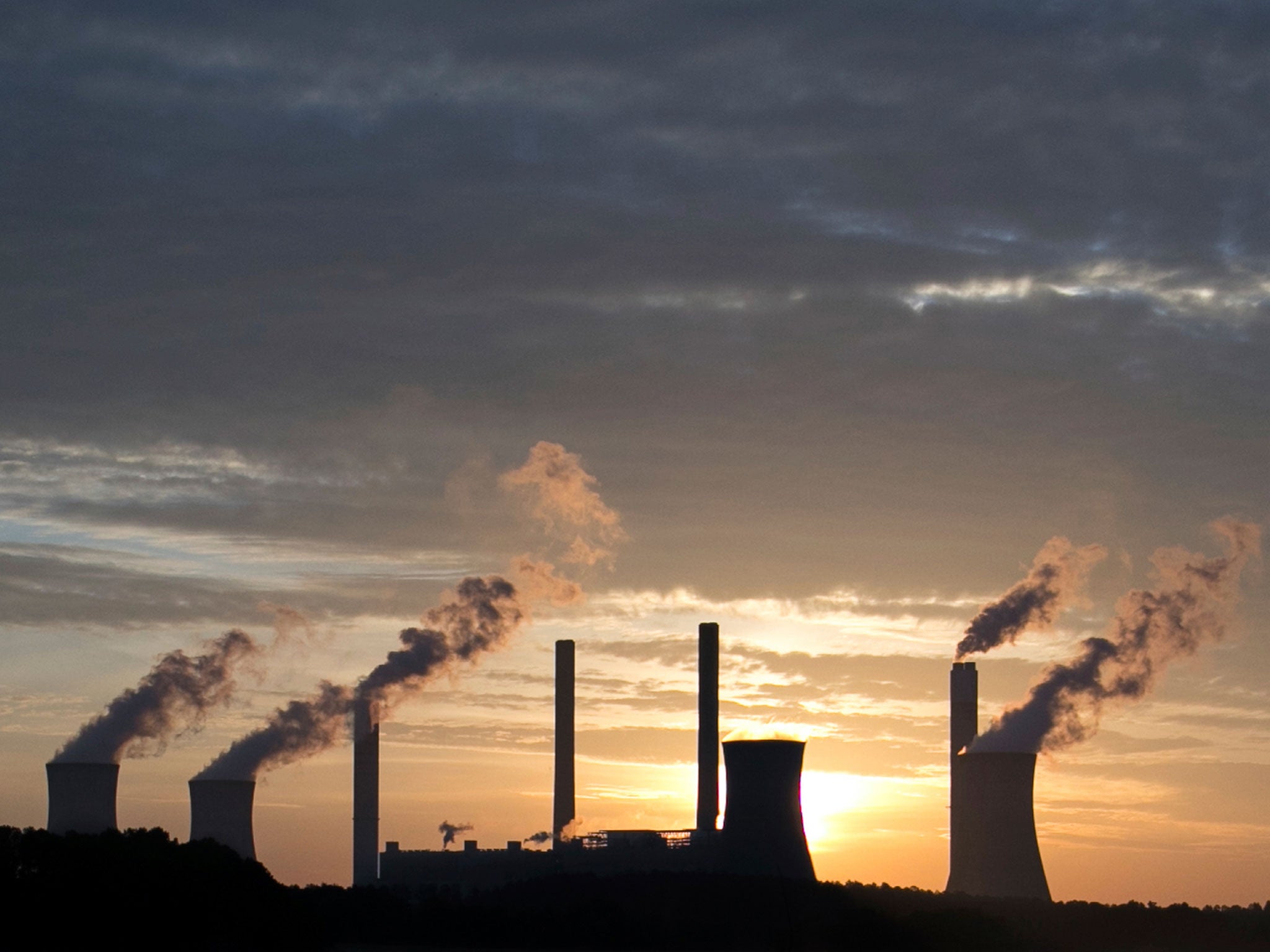 The world has three years to start making significant reductions in greenhouse gas emissions or face the prospect of dangerous global warming, experts have warned in an article in the prestigious journal Nature.
Calling for world leaders to be guided by the scientific evidence rather than "hide their heads in the sand", they said "entire ecosystems" were already beginning to collapse, summer sea ice was disappearing in the Arctic and coral reefs were dying from the heat.
The world could emit enough carbon to bust the Paris Agreement target of between 1.5 to 2 degrees Celsius in anything from four to 26 years if current levels continue, the article said.
Global emissions had been rising rapidly but have plateaued in recent years. The experts, led by Christiana Figueres, who as Executive Secretary of the United Nations Framework Convention on Climate Change played a key role in the Paris Agreement, said they must start to fall rapidly from 2020 at the latest.
"The year 2020 is crucially important for another reason, one that has more to do with physics than politics," they said.
Citing a report published in April, they added: "Should emissions continue to rise beyond 2020, or even remain level, the temperature goals set in Paris become almost unattainable.
"Lowering emissions globally is a monumental task, but research tells us that it is necessary, desirable and achievable."
The article was signed by more than 60 scientists, such as Professor Michael Mann of Pennsylvania State University, politicians, including former Mexican President Felipe Calderon and ex-Irish President Mary Robinson, businesspeople like Paul Polman, chief executive of Unilever, investment managers, environmental campaigners and others.
Since the 1880s, the world's temperature has risen by about 1C because of greenhouse gases resulting from human activity – a process predicted by a Swedish Nobel Prize-winning scientist in 1895.
The Nature article laid out the effect of this sudden increase on the planet.
10 photographs to show to anyone who doesn't believe in climate change
Show all 10
"Ice sheets in Greenland and Antarctica are already losing mass at an increasing rate," it said.
"Summer sea ice is disappearing in the Arctic and coral reefs are dying from heat stress – entire ecosystems are starting to collapse."
And it added: "The social impacts of climate change from intensified heatwaves, droughts and sea-level rise are inexorable and affect the poorest and weakest first."
Humanity is currently emitting about 41 gigatonnes of carbon dioxide a year, but if the Paris target is to be met it only has a carbon 'budget' of between 150 and 1,050 gigatonnes.
"If the current rate of annual emissions stays at this level, we would have to drop them almost immediately to zero once we exhaust the budget. Such a 'jump to distress' is in no one's interest. A more gradual descent would allow the global economy time to adapt smoothly," the experts wrote.
But they urged people not to abandon hope.
"The good news is that it is still possible to meet the Paris temperature goals if emissions begin to fall by 2020," they said.
Donald Trump, the US President and climate science-denier, has pledged to withdraw the US from the Paris Agreement, which will take until 2020.
The Nature article urged world leaders to take the opposite approach by using science to guide policy and defending scientists.
"Those in power must stand up for science," it said.
"French President Emmanuel Macron's Make Our Planet Great Again campaign [a deliberate play on Mr Trump's Make America Great Again slogan] is a compelling example.
"He has spoken out to a global audience in support of climate scientists, and invited researchers to move to France to help accelerate action and deliver on the Paris agreement."
We still don't know if Trump believes climate change exists
Any delay would pose a threat to human prosperity.
"With no time to wait, all countries should adopt plans for achieving 100 per cent renewable electricity production, while ensuring that markets can be designed to enable renewable-energy expansion," the experts wrote.
Optimism was also important.
"Recent political events have thrown the future of our world into sharp focus," they said. "But as before Paris, we must remember that impossible is not a fact, it's an attitude. It is crucial that success stories are shared.
"There will always be those who hide their heads in the sand and ignore the global risks of climate change.
"But there are many more of us committed to overcoming this inertia. Let us stay optimistic and act boldly together."
Join our commenting forum
Join thought-provoking conversations, follow other Independent readers and see their replies