World's deadliest storms from tornadoes to cyclones, lightning and hail
'The more that we are aware of the dangers, hopefully the less likely we will see repeats of these types of disasters,' says the 'keeper of the world's weather extremes'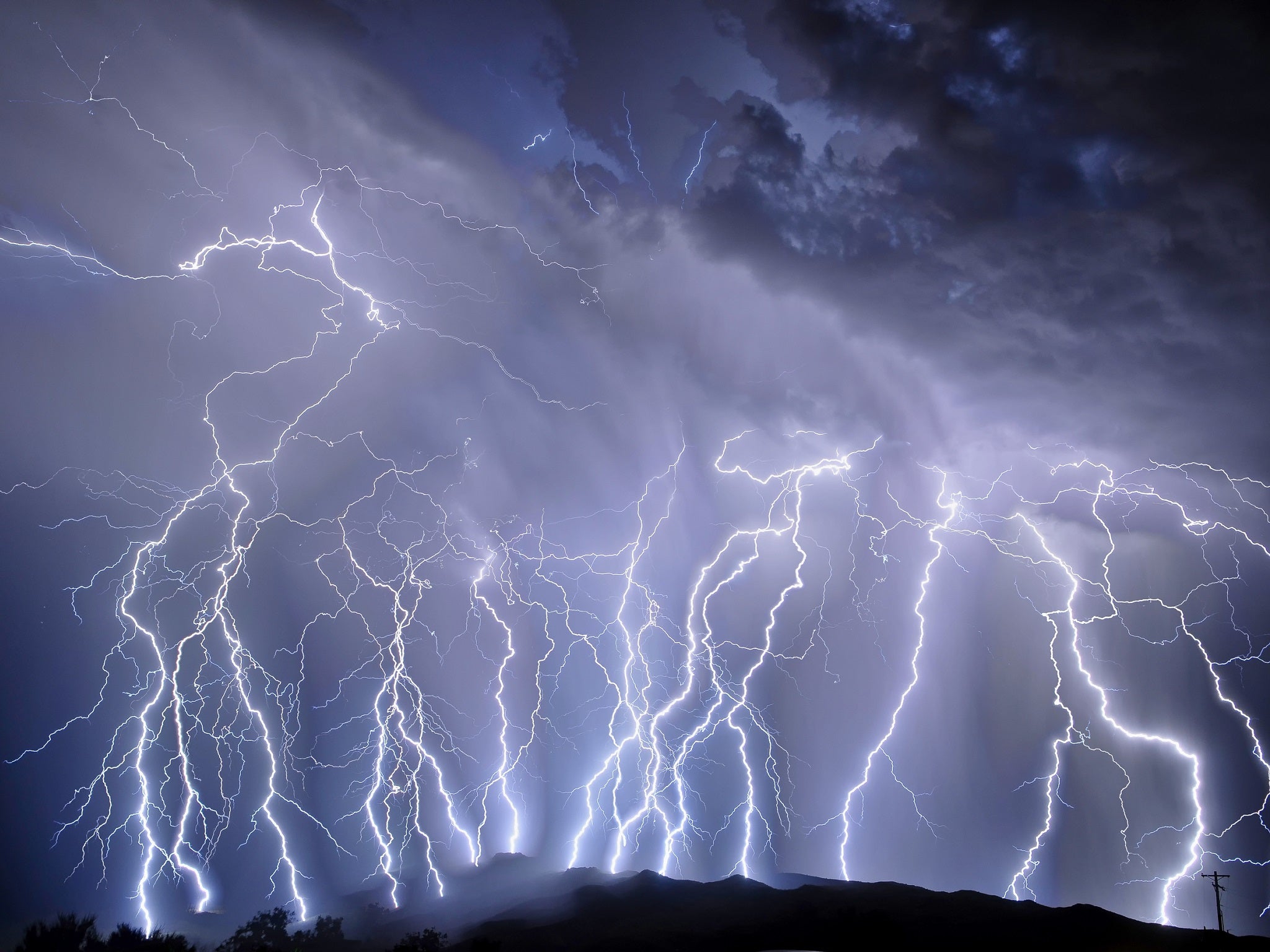 The most deadly storms in recorded history have been identified by the World Meteorological Organisation for five different types.
As the world gets warmer due to climate change, extreme weather events are forecast to get more dangerous partly because of the huge amount of extra energy being added to the atmosphere.
Now, for the first time, the WMO has established the cyclones, tornadoes, lightning strikes and hailstorms that caused the most deaths.
The worst tropical cyclone happened in November 1970 when an estimated 300,000 people were killed in what is now Bangladesh.
The same country was hit by the deadliest tornado, which killed about 1,300 people in Manikganj District in April 1989.
Neighbouring India experienced the worst hailstorm when hail the size of "goose eggs, oranges and cricket balls" fell near Moradabad in April 1888, killing 246 people.
A single lightning strike killed 21 people in a hut in the Manyika tribal trust's lands in present-day Zimbabwe in December 1975.
However another strike was, indirectly, far more deadly. In Dronka, Egypt, in November 1994, lightning hit an oil tank causing a fire that killed 469 people.
Professor Randy Cerveny, the 'keeper of the world's weather extremes' for the WMO, said the establishment of world records for deadliest storms would provide "a very useful set of baseline numbers against which future disasters can be compared.
"Detailed knowledge of these historical extremes confirm our continuing responsibilities to not only forecast and monitor weather and climate but to utilise that information so disasters of these types are lessened or even eliminated in the future," Professor Cerveny said.
"I think that many people are unaware of exactly how dangerous certain types of weather can be.
"The more that we are aware of the dangers, hopefully the less likely we will see repeats of these types of disasters."
The knowledge of how dangerous weather could be was "an integral part of preparing for the future", he said.
"I have often heard since 2005 that Hurricane Katrina [which hit the US, Cuba and the Bahamas] was the deadliest tropical cyclone/hurricane to have ever occurred," he said.
10 photographs to show to anyone who doesn't believe in climate change
Show all 10
"While Katrina was bad – more than 2,000 died – it pales in comparison to the tropical cyclone that hit the area of present-day Bangladesh in 1970 that killed an estimated 300,000 people."
WMO Secretary-General Petteri Taalas said that learning from the past could help save lives.
"Extreme weather causes serious destruction and major loss of life," he said.
"That is one of the reasons behind the WMO's efforts to improve early warnings of multiple hazards and impact-based forecasting, and to learn from historical disasters to prevent future ones.
"The human aspect inherent in extreme events should never be lost."
Join our commenting forum
Join thought-provoking conversations, follow other Independent readers and see their replies