World renewable energy production increases by record levels in 2016 – enough to power half of Western Europe
Countries including Denmark, India and Mexico are now all getting electricity from renewables at prices 'well below' the cost of nuclear and fossil fuel-derived energy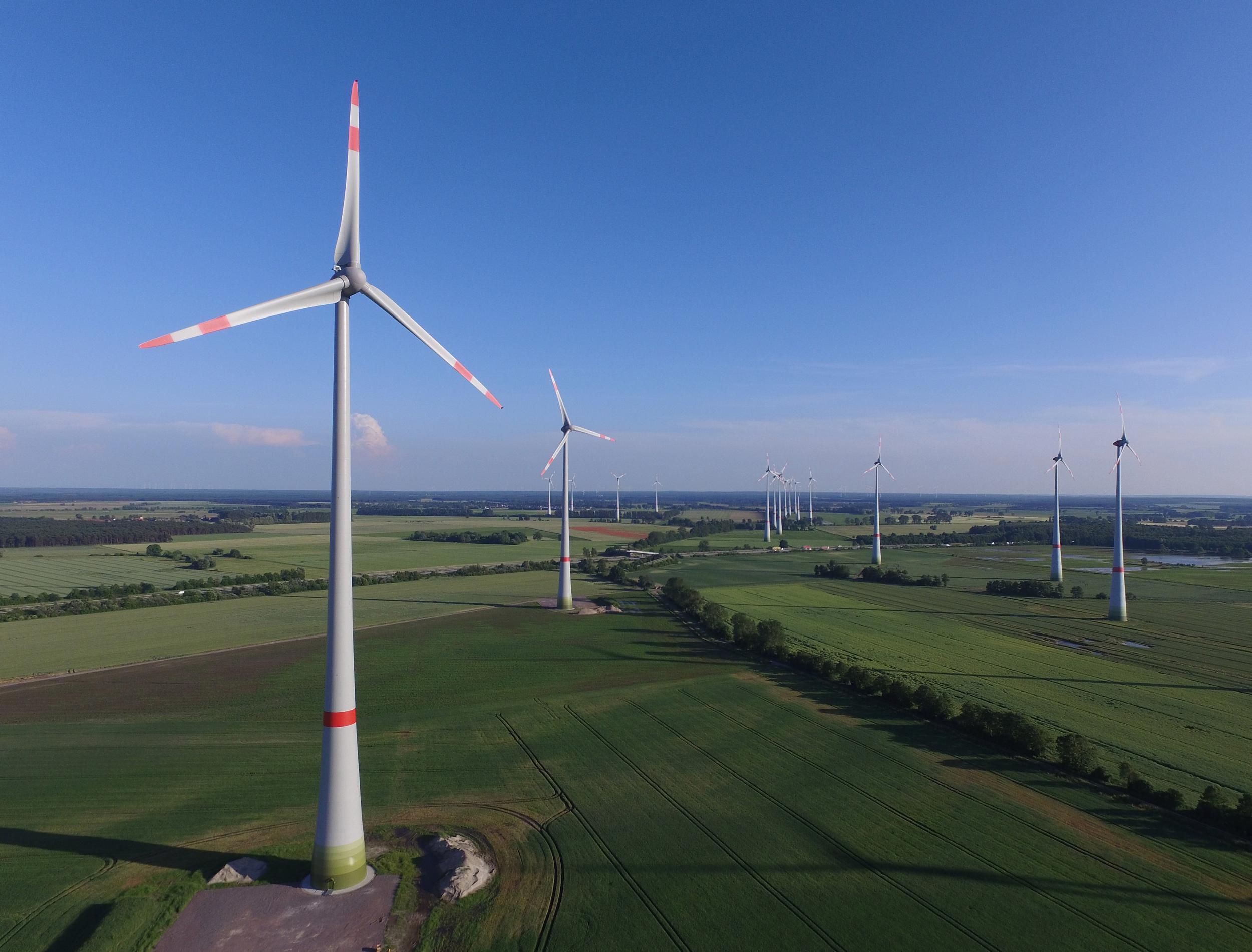 The world added enough renewable energy capacity to power every house in the UK, Germany, France and Italy combined last year, according to a new report. The record figure of 161 gigawatts cost about £187bn, but this was a staggering 23 per cent cheaper than it would have cost in the previous year.
And, in a further sign of the tumbling price of low-carbon electricity, Denmark, Egypt, India, Mexico, Peru and the United Arab Emirates are all now receiving supplies at less than five US cents (about 4p) per kilowatt-hour, "well below" fossil fuels and nuclear.
The Renewables 2017 Global Status Report, published by international renewable body Ren21, found solar panels made up nearly half, 47 per cent, of the extra capacity added, followed by wind on 34 per cent and hydro-electric schemes on 15.5 per cent.
In a statement, Ren21 said: "Renewables are becoming the least cost option. Recent deals in Denmark, Egypt, India, Mexico, Peru and the United Arab Emirates saw renewable electricity being delivered at $0.05 per kilowatt-hour or less. This is well below equivalent costs for fossil fuel and nuclear generating capacity in each of these countries.
"Winners of two recent auctions for offshore wind in Germany have done so relying only on the wholesale price of power without the need for government support, demonstrating that renewables can be the least cost option."
Christine Lins, executive secretary of REN21, said the "world is in a race against time".
She added: "The single most important thing we could do to reduce carbon dioxide emissions quickly and cost-effectively, is phase-out coal and speed up investments in energy efficiency and renewables."
"When China announced in January that it was cancelling more than 100 coal plants currently in development, they set an example for governments everywhere: change happens quickly when governments act – by establishing clear, long-term policy and financial signals and incentives."
In total, more renewable capacity was added that the total extra capacity from all fossil fuels combined.
However, the transition to a zero-carbon economy is still not happening quickly enough to meet the targets set by the Paris Agreement on climate change.
And investments in new renewable energy installations fell by 23 per cent between 2015 and 2016.
"Investment continues to be heavily focused on wind and solar PV, however all renewable energy technologies need to be deployed in order to keep global warming well below 2C," the Ren21 statement said.
"Transport, heating and cooling sectors continue to lag behind the power sector. The deployment of renewable technologies in the heating and cooling sector remains a challenge in light of the unique and distributed nature of this market.
10 photographs to show to anyone who doesn't believe in climate change
Show all 10
"Renewables-based decarbonisation of the transport sector is not yet being seriously considered, or seen as a priority. Despite a significant expansion in the sales of electric vehicles, primarily due to the declining cost of battery technology, much more needs to be done to ensure sufficient infrastructure is in place and that they are powered by renewable electricity.
"While the shipping and aviation sectors present the greatest challenges, government policies or commercial disruption have not sufficiently stimulated the development of solutions."
In the UK, the number of new solar installations fell by 81 per cent in the first three months of this year compared to the average for 2016.
The industry has complained that government policies – including a massive business rate hike of up to 800 per cent, subsidies reduced to minimal levels while fossil fuels enjoy lavish taxpayer support, and red tape – have severely hampered the sector.
The Government has also withdrawn any kind of support for onshore wind scheme, even though this, along with solar, is one of the cheapest forms of electricity generation.
Join our commenting forum
Join thought-provoking conversations, follow other Independent readers and see their replies