World Water Day 2019: What are the biggest water problems facing the world today?
From plastic pollution to groundwater depletion, these are the biggest issues facing the global supply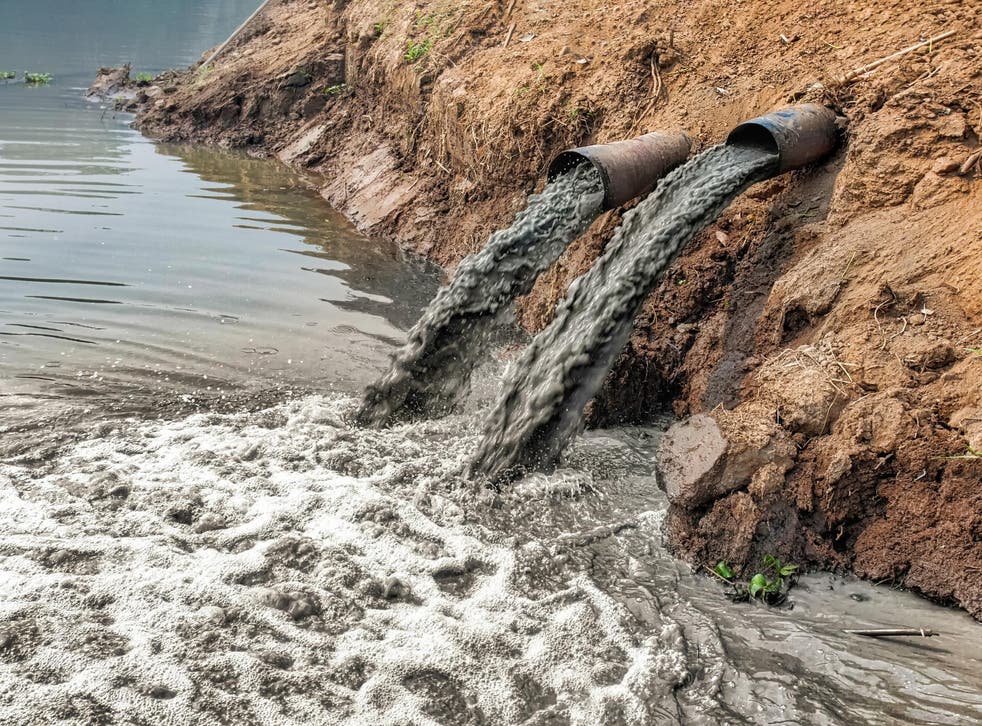 Water is essential for survival, and as such it sits at the heart of many of the greatest challenges facing humanity.
From the lead contamination plaguing the city of Flint in Michigan to Cape Town edging perilously close to "day zero" when the taps run dry, lack of water is a very real fear for communities around the world.
Even as people struggle to find the water they need for drinking, cooking, washing and farming, many more face inundation as climate extremes batter their homes with storms and floods.
As the UN's World Water Day approaches, here are the greatest water-based challenges facing the planet.
Rising temperatures and drought
Climate change is perhaps the greatest threat facing the global water system, simply because in reality it is composed of many different threats. As greenhouse gas emissions cause the planet to increase in temperature, the world's hottest regions are becoming even hotter and drying up.
A phenomenon known as the Hadley Cell expansion means that as the world heats up, the temperature difference between the poles and the equator decreases and changes worldwide air currents. This means clouds move away from the equator and towards the poles, depriving areas of sub-Saharan Africa, the Middle East and Central America of valuable rainwater.
World Water Day 2019 - our relationship with water in pictures

Show all 15
Increased rainfall and flooding
The other side of the coin is the increased rainfall brought by climate change. Scientists are increasingly confident drawing links between rising global temperatures and shifts in weather patterns that lead to more intense storms, and combined with rising sea levels these can spell trouble.
The World Resources Institute estimates that by 2030, the number of people exposed to river floods due to climate change and socio-economic development will more than double to 54 million. In recent years, floods have devastated parts of India and Bangladesh, killing hundreds and affecting millions.
Even now, Cyclone Idai tearing through south eastern Africa may well turn out to have been impacted by the changing climate, which is known to drive the intensity of such tropical storms.
Poor infrastructure
While not the most obvious issue with the world's water supply, failings in global infrastructure are among the biggest barriers to keeping people supplied. Water must be transported around in vast networks of pipes and sewer systems and dealt with at treatment plants, and these take a lot of maintenance and investment.
This is not a problem unique to poorer nations. On Tuesday the head of the Environment Agency, Sir James Bevan, announced that England could run low on water within just 25 years.
While there are many problems contributing to this situation, one official report concluded that the country is losing around three billion litres of water each year to leaking pipes.
Groundwater depletion
Around a third of the planet's fresh water comes from underground aquifers, and while these are not visible, they are vital to maintaining our agriculture and industry. Unless urgent action is taken, 60 per cent of India's aquifers will be running perilously low on water within just 20 years.
This is all exacerbated by rising global populations, and a greater proportion of wealthy people in those populations. With the global population expected to approach 10 billion people by the middle of the century, there will inevitably be an accompanying strain on water sources. As people in developing countries become richer, there is also more demand for luxury products like meat, which in turn require more water to produce.
Pollution
Tackling water pollution is an enormous challenge, as it encompasses everything from sewage entering drinking water to the endless plastic waste pouring into river systems around the world. According to the UN, around 80 per cent of wastewater, containing anything from human waste to industrial discharges, still goes untreated.
Support free-thinking journalism and attend Independent events
Some of these pollutants, notably plastic and pharmaceuticals, have only in recent years emerged as issues that need to be addressed.
While many suspect these substances could be having unpleasant effects on the people and animals consuming them, research is still in its relatively early days.
Join our new commenting forum
Join thought-provoking conversations, follow other Independent readers and see their replies