China's Xi Jinping commits to working with US on climate, but does not announce new emissions targets
Country will 'strictly control' increase in coal-fired power stations, hitting peak emissions by 2030 before bringing them down to net zero by 2060, president says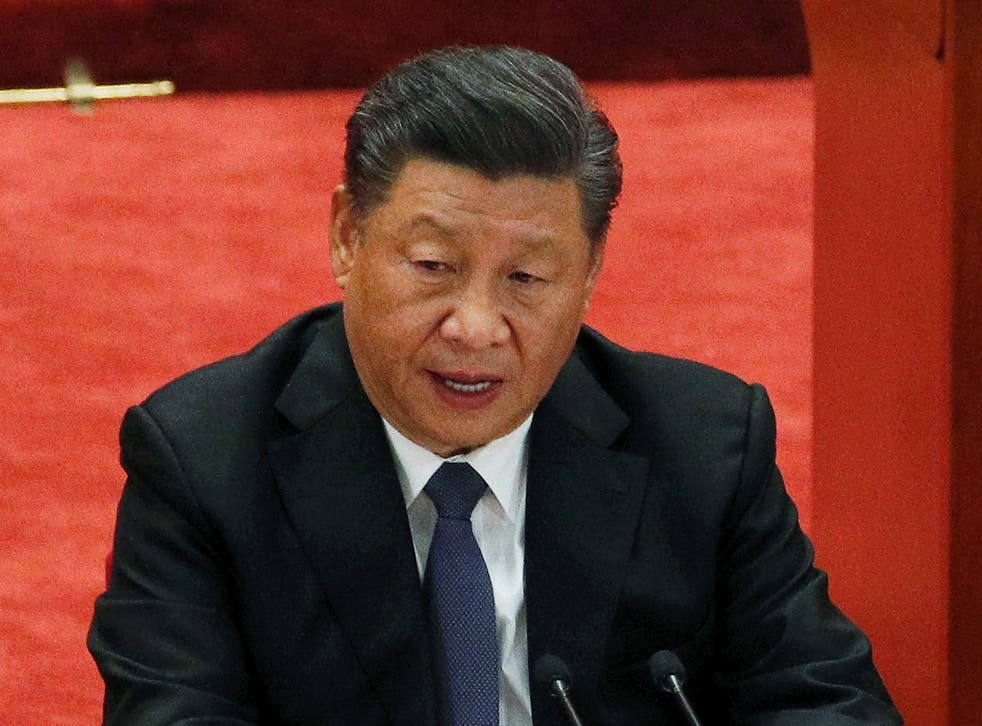 China's president Xi Jinping has said the country is committed to working with the United States and other countries to reduce global greenhouse gas emissions.
Speaking at the US leaders' summit on climate, Mr Xi said China wanted to foster greater "harmony between man and nature", but Mr Xi did not update China's existing climate commitments which are to reach peak emissions by 2030 and hit net zero by 2050.
"We must be committed to harmony between man and nature. Mother nature has nourished us, we must protect it, respect it and follow its laws. We should protect nature and preserve the environment like we protect our eyes."
Mr Xi signalled a strong intention to work with other countries, naming multilateralism as a core means of tackling the climate crisis.
He said: "We must be committed to multilateralism. We need to work on the basis of international law, follow the principle of equity and justice and focus on effective actions.
He said China will comply with the Paris agreement and "strive to deliver a 2030 agenda for sustainable development".
China is the world's biggest source of greenhouse gas emissions, ahead of the US. But while the US opened the summit with an announcement of deeper emissions cuts, China reiterated its existing policy.
"China will strive to peak carbon dioxide emissions by 2030 and achieve carbon neutrality before 2060," said Mr Xi.
"China has committed to move from carbon peak to carbon neutrality in a shorter time span than it might take many developed countries, and it requires extraordinarily hard efforts from China.
"We will strictly control coal-fired power generation projects, we will strictly limit the increase in coal consumption over the 14th five-year-plan period, and phase it down in the 15th five-year-plan period."
Mr Xi also said China would support the Cop26 summit in Glasgow in November and was looking forward to hosting the UN's 15th Biodiversity Conference later this year.
"The Chinese civilisation has always valued harmony between man and nature. It has been our constant pursuit that man and nature can live in harmony with each other.
"We will continue to prioritise ecological conservation and pursue a green and low-carbon path to development."
Join our new commenting forum
Join thought-provoking conversations, follow other Independent readers and see their replies