Yorkshire Dales and the Lake District to be merged together to create vast stretch of protected land
The decision means an extra 188 square miles across Cumbria, and a small part of Lancashire, will become protected areas
Lewis Smith
Friday 23 October 2015 17:44 Comments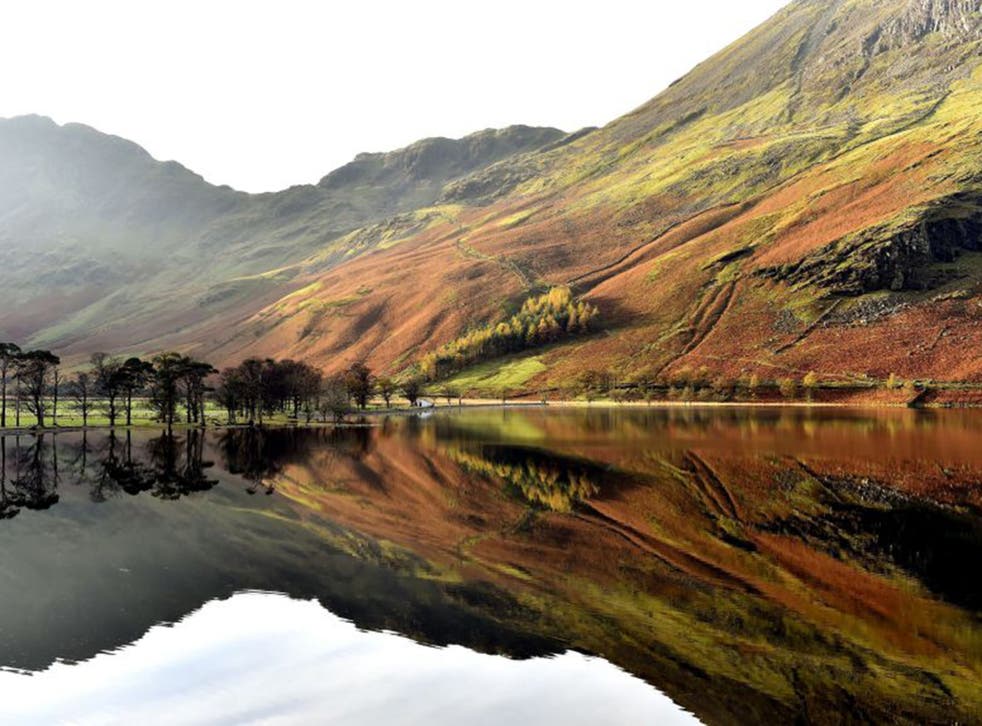 The Yorkshire Dales and the Lake District, two of Britain's most celebrated landscapes and an embodiment of "our national identify", are to be joined up to create a vast stretch of protected land across Yorkshire, Cumbria and Lancashire.
Linking the two National Parks has been welcomed by conservation groups and countryside campaigners, but is also expected to benefit the tourist trade.
Ever since William Wordsworth waxed lyrical about daffodils in the Lake District and effectively kick-started mass tourism to the region, income from visitors has grown to be a vital element of the local economies and £4 billion is generated each year by National Parks.
Environment Secretary Elizabeth Truss announced the extensions, which she said would "join these two unique National Parks and protect even more space for generations to come" from August next year. She also stressed the financial benefits. "The Dales and the Lakes have some of our country's finest landscapes, beautiful vistas and exciting wildlife. They are part of our national identity," she said.
"National Parks are fabulous national assets that welcome over 90 million tourists and contribute to our vibrant rural economy. We are committed to helping them thrive." The decision means an extra 188 square miles across Cumbria, and a small part of Lancashire, will become protected areas.
The Lake District will be extended south to include an area from Helsington Barrows to Sizergh Fell and an area north of Sizergh Castle, along with part of the Lyth Valley, and east from Birkbeck Fells Common to Whinfell Common, taking the National Park up to the M6.
On the other side of the motorway, the Yorkshire Dales will be significantly extended to include part of the Orton Fells, the northern Howgill Fells, Wild Boar Fell and Mallerstang. Further south, they will be extended west to include Barbon, Middleton, Casterton and Leck Fells, the River Lune and part of Firbank Fell and other fells west of the Lune.
Andrew Sells, chairman of Natural England, said the National Parks are among the country's most treasured natural assets. "With international appeal, their stunning landscapes stand out as a beacon to the people who come to enjoy them, while their intrinsic value drives the communities, businesses and biodiversity they support.
"Extending these today confirms their great importance and provides them with the recognition they richly deserve."
Fiona Howie, chief executive of the Campaign for National Parks, said: "This is absolutely fantastic news. Very simply, these are beautiful, inspiring and important areas of the countryside that always deserved to be part of our National Parks.
"They were originally excluded because of administrative reasons but now, after years of hard work by a lot of people, this is going to be put right."
Register for free to continue reading
Registration is a free and easy way to support our truly independent journalism
By registering, you will also enjoy limited access to Premium articles, exclusive newsletters, commenting, and virtual events with our leading journalists
Already have an account? sign in
Join our new commenting forum
Join thought-provoking conversations, follow other Independent readers and see their replies