China is winning the global race to clean energy – but it's not too late to catch up
We need to have the infrastructure and technologies in place so that we also have successful companies creating private sector jobs in our communities – not in Berlin, and not in Shanghai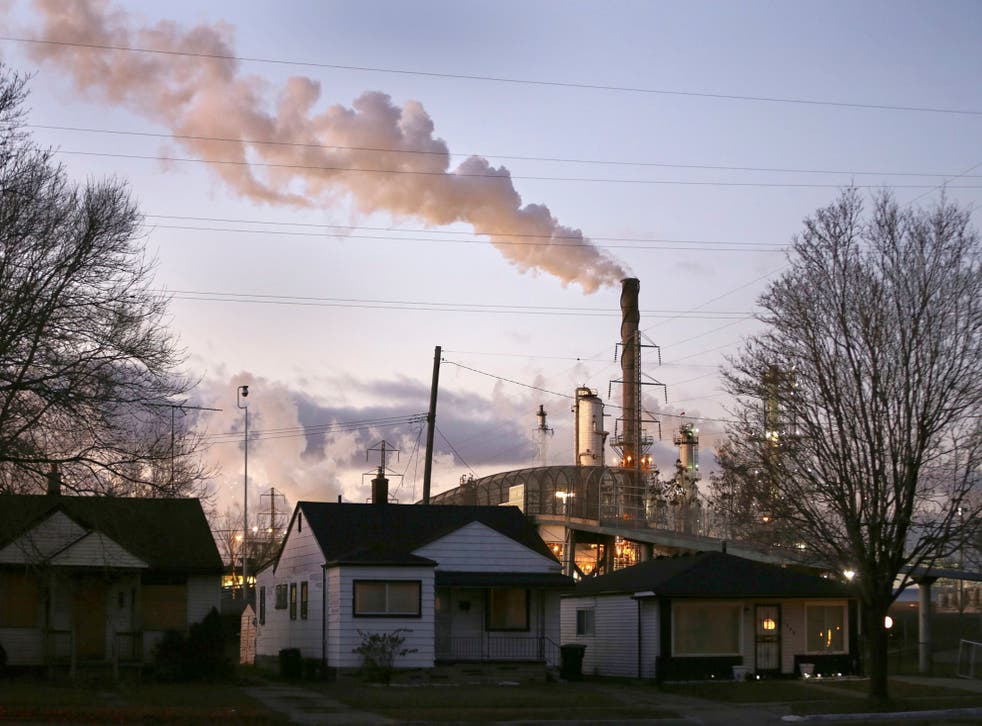 Leer en Español
We are seeing unprecedented excitement around climate action and clean energy opportunities right now.
You need look no further than the celebrity-packed Super Bowl commercial a few weeks ago on electric vehicles. Detroit automakers committing to 100 per cent electric vehicles is a big change – and a big deal.
However, all the Biden administration's bold and necessary executive actions – as well as the commitments from American businesses to a clean energy future – don't change the fundamental fact that we are behind. Years of climate denial, coordinated misinformation campaigns, and investing in the status quo energy system have put America behind in the global competition to create the clean energy future.
What does it mean to say we are behind? Well, right now, China is winning the global race to invent and manufacture the technology and tools for the future. Both China and European countries have made it a national priority to create a competitive edge in the new clean energy economy.
Six of the top ten battery suppliers and manufacturers are Chinese. The EU provides tax benefits and purchase incentives to buy EVs in a way that far eclipses the limited incentives here in the United States. That Super Bowl commercial on EVs starts to look a lot less exciting when you realize it should have happened ten years ago.
But it's not too late. America can catch up to our competitors by investing in these solutions at a larger scale than ever before in conjunction with never before seen levels of bold, real, and immediate commitment from American business to go all-in on a clean energy future.
Why can't we afford to lose to China? It's not about American ego. It's about American jobs. It's about who builds the products for tomorrow and next year and the next decade. Look at the information transformation of the early 2000s. Ignoring the rise of the cell phone doesn't, wouldn't, and couldn't have changed the fact that you now have one in your pocket.
Business isn't moving towards climate action because their hearts have been moved. Business is moving because markets are telling them it's inevitable. Clean energy is the investment of the future. Other nations accepted this years ago and acted; but in the US, big oil and gas lobbyists drowned out reality with their campaign contributions. Now, some of those companies invest in huge PR campaigns around their clean energy programs. But that's not good enough.
Show us the depth of your commitment: show us the money, show us the action. Public promises from JP Morgan, Lloyds, GM – and even the likes of Shell and Chevron – show that they are feeling public pressure to clean up their actions, but we need to see results.
The way we succeed in the future is to invest in the future. As an investor, I always looked to see if a plan was forward-looking or rooted in the status quo. The former showed viability and longevity, and the latter showed stagnancy and weakness. Which seems like the better bet to you?
For us to have a prosperous, clean energy future, we must leverage the best of America: our innovation, our leadership, our workers. We are going to have to rebuild this country; and by doing so, we will create millions of jobs. We need to have the infrastructure and technologies in place so that we also have successful companies creating private sector jobs in our communities – not in Berlin, and not in Shanghai.
The ecosystem of action will demand integration and leverage across sectors to build the roadmap to zero emissions. We need the financial sector to invest in climate action and enable the move away from fossil fuels. The government must support American innovation, fund research and development, and incentivise the adoption of necessary new technologies.
We have political momentum. We have a totally new level of business buy-in. In just a few months, the world's government and business leaders will convene in Glasgow. The weight of our words and the strength of our position will depend on what we show to the world in the coming months.
Let's show them that we still know how to compete, that we still know how to innovate, and we still know how to lead.
Tom Steyer is a former Democratic presidential candidate, climate activist and billionaire hedge fund manager
Join our new commenting forum
Join thought-provoking conversations, follow other Independent readers and see their replies