Green-collared jobs aren't going to create themselves – the government needs a clear plan
We need to plug the green skills gap and recruit a net-zero workforce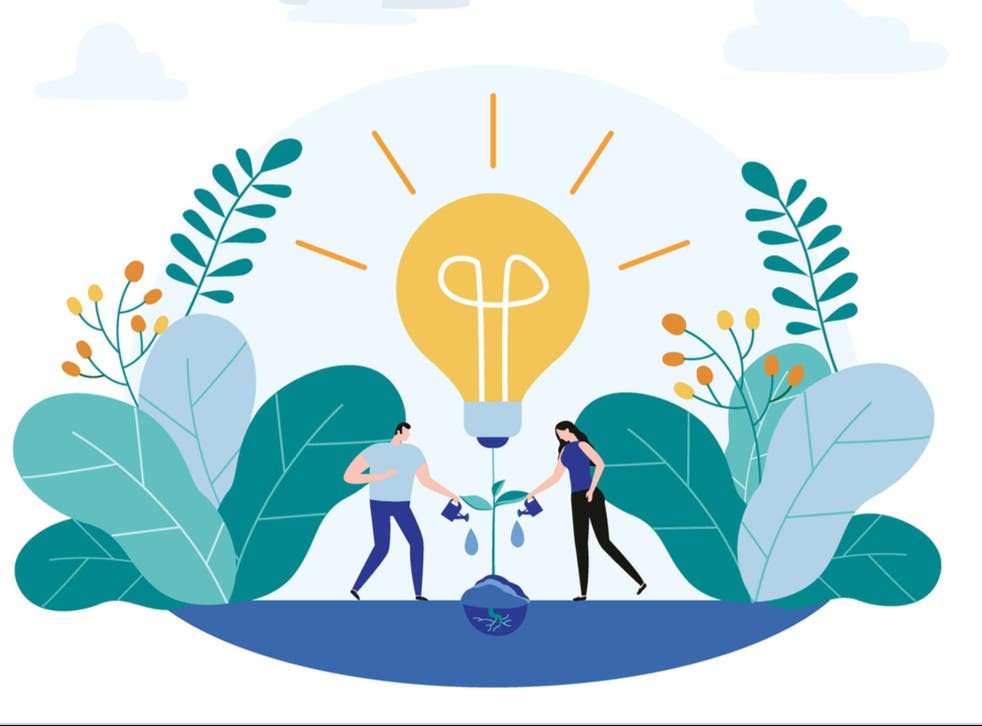 The post-pandemic world presents a huge opportunity. We have a once in a lifetime chance to reset the economy and unlock hundreds of thousands of skilled and purpose-led jobs in the coming years. The need couldn't be clearer. The government's ten-point plan calls for 250,000 jobs to deliver on climate goals, while National Grid research identifies 400,000 jobs across the UK's energy sector to reach net-zero by 2050. 
But what is meant by green jobs? Is it more 'greenwashing' or another fad marketing idea? I see green jobs as those that will help sectors transition to low-carbon models and contribute to environmental goals. In the energy sector, for example, this will range from civil, mechanical and electrical engineers, to data analysts, machine learning experts and skilled tradespeople. 
New roles linked to electric vehicles, hydrogen and carbon capture technology will also emerge. Opportunities will open up around the country, and will require a diverse mix of skills, from scientists and engineers, to communications professionals and data specialists. It will be these green jobs that really help us get to net-zero and reduce carbon emissions. 
Getting the right people and skills in place is no small task and that has been reflected in the scale of government ambition in this space – from the ten-point plan to the energy white paper, through the creation of the Green Jobs Taskforce and most recently in the Industrial Decarbonisation Strategy, which outlined new intent for addressing the skills deficit. The pandemic has prompted a step-change in tackling the climate crisis, with the green economic recovery front of mind in Westminster, Whitehall and beyond, and Cop26, the world's biggest climate summit, fast approaching and taking in place in Glasgow this year. We know where we need to get to, but now we need a concrete action plan and clear direction so that we can recruit the net-zero workforce. 
This is a UK-wide challenge and overcoming it hinges on government, business and trade unions working together to translate ambitions into delivery at pace. The clock is ticking – there's a UK net zero workforce to build and failing to do so will impact the UK's ability to meet 2030 and 2050 climate objectives. 
Investment in recruitment, retention and retraining, and collaboration between government, at all levels, trade unions and business, will be critical. From a talent pipeline perspective, there is a big focus on engaging young people to inspire them to study STEM subjects or look at opportunities in the energy sector. However, we need to up the ante here. For example, we should be thinking carefully about how we engage with teachers, parents and guardians to ensure they also understand the quality of these green-collared jobs, given the huge impact they have upon young people's career prospects. Dialogue with these groups must be ramped up if we're to reach young minds who will be a core part of the generation tackling climate change. 
If we look at the current workforce, more needs to be done to map out where we can repurpose skills and how to enable this shift to begin this year. Training on the job is crucial to support the transition but also re-focus skillsets towards net-zero roles. By being able to take time out of work to complete training and development alongside their current jobs, we can start to plug gaps in areas where skills can be transferred. It's a solution that can work for all people across different backgrounds and experiences. 
Critical to all of this is funding – financial backing is needed to enable employers to support this form of training. One option that could have a significant impact would be to reform the Apprentice Levy, allowing greater flexibility for businesses to direct unspent money raised via the levy. That could include a modular up-skilling approach. 
Looking at the jobs we will need as the journey to net-zero develops is another matter. There's been renewed determination and drive to address the climate crisis in the last nine months, with developments in Carbon Capture and Storage, and with a Hydrogen strategy expected this year. These are crucial net-zero technologies that will not only create green roles but provide retraining opportunities for existing jobs within energy-intensive sectors and industries.
The Green Jobs Taskforce, a joint initiative from BEIS and the Department for Education, with representatives from business, trade unions and academia, is looking to address these key challenges. It could be a game-changer as these plans develop – but the recommendations from the Taskforce due to be published this summer will need to be acted upon by the government with urgency. 
Following Green Skills Week last week, the scale of the skills deficit cannot be ignored. Progress will stall and vital climate goals will be missed if the UK is unable to harness the talent we need to get us to achieve our climate goals. We need to see a shift from talking about tackling the green skills gap to actively building the capabilities the country needs. From inspiring and motivating the next generation, to make it simple and easy for experienced workers to retrain and reskill, we need to see a serious uptake of the Green Jobs Taskforce recommendations, a revamp of the Apprentice Levy and increased engagement with teachers, parents and students as a bare minimum this year. 
Rhian Kelly is UK Corporate Affairs Director at National Grid and a member of the Green Jobs Taskforce
Join our new commenting forum
Join thought-provoking conversations, follow other Independent readers and see their replies