Joe Biden must move fast – the biggest threat to climate targets is delay
Polluters will try to run out the clock, extending their business model as far into the future as they can. It's up to governments to move faster than they expect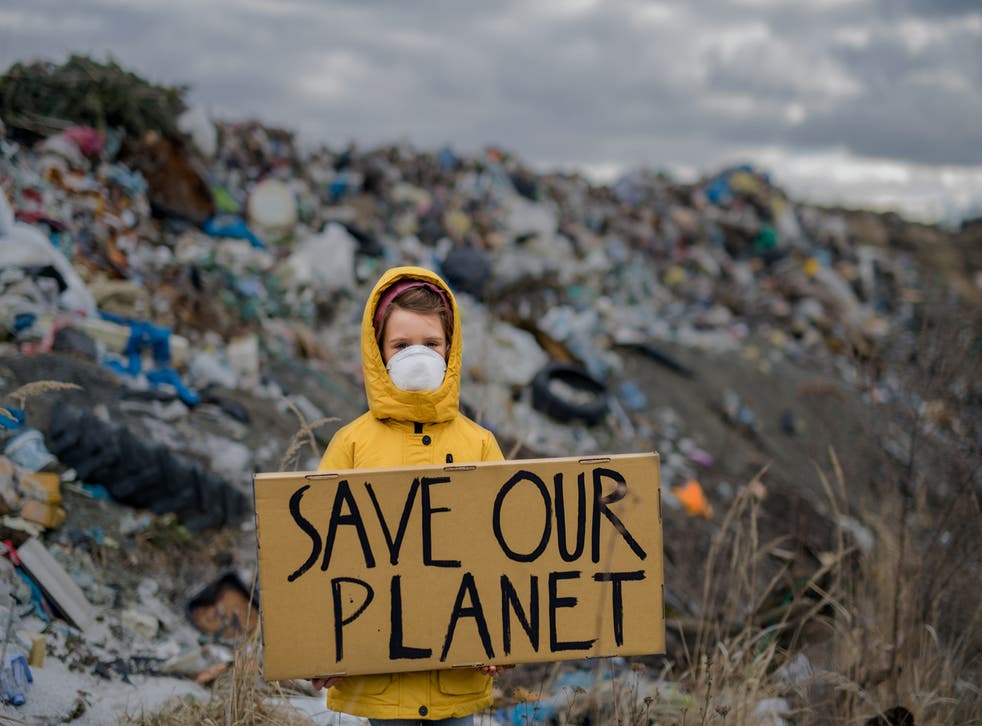 President Joe Biden has announced that the United States will aim to reduce its global warming-causing pollution by at least 50 per cent. This commitment, if kept, would mean that the United States will have stuck to the commitment it made in the Paris Climate Agreement in 2015.
But even with this new target in hand, there are more questions than answers about the ability of the United States to play a meaningful role in preventing global climate breakdown. The biggest threat to achieving his goal is delay, and his new target is only credible if Biden starts moving towards climate action on every front, right away.
The best way to understand the pledge that Biden has just made is to think of it as a marathon. Biden's announcement today is like setting a goal of running a four-hour marathon. It's not close to the most ambitious target you could set – the world record is around two hours – in the same sense that other countries have certainly set out quicker, safer plans for reaching the same emission-reduction targets.
It's believable that someone who is focused, well-trained, and well-rested could run a four-hour marathon, in the same way that a president who is focused, backed by a well-picked team, and given a majority in both houses of Congress could hit its emissions reduction goal.
It just requires removing every obstacle to progress, and focusing on generating the speed we need to address the climate crisis.
Up until now, the strategy of big business has been denial, and outright opposition to climate action. US participation in the Kyoto and Paris Climate Agreements has historically been shaky, with previous administrations attacking the very idea of the need for climate action, and using leverage with far-right politicians to force America out of the agreements entirely.
In 2021, the biggest threat for Biden is delay. Climate deniers have thoroughly lost the argument in the public mind, both at home and abroad. A litany of climate disasters, matched with growing grassroots mobilization for meaningful climate policy has broken the logjam of denial at the highest levels of governments and corporate America.
Instead, polluters will simply try to run out the clock, extending their current misguided business model as far into the future as they can. Fossil fuel companies are still spending billions of dollars annually on new oil, gas, and coal projects, and they will fight every effort that could limit their ability to make a profit on those investments. It's up to Biden to move faster than they ever expected.
If he sits at the starting line, waiting for the obstruction caucus in the Republican Party to come around, the harder it will be to achieve his new target. The more time that fossil fuel companies have to deploy their greenwashing tactics, or intimidate politicians with misleading advertisements, the harder Biden will have to run in the future to achieve the same goals.
Every new pipeline he approves is like a lead weight in a runner's shoes – pollution-spewing investments that will slow the progress towards this new goal. Projects like the oil sands pipeline Line 3, running from Alberta, Canada to Superior, Wisconsin, and the more than 1,000 miles long Dakota Access Pipeline are incompatible with the kind of commitment he's laid out on the international stage. The same goes for every coal mine and oil and gas well on public lands.
Fortunately, President Biden will also have the wind at his back, in the form of still-plummeting costs for renewable energy construction, game-changing commitments from major businesses like GM that are backing low-carbon technology, and most importantly, a global movement of young people that will not back down in defence of their future.
Delay now means needing to move even faster in the future. At some point, the gap between what needs to be done and what we can achieve grows too big, and the race is lost. Every appointment, every executive order, and every new law needs to be designed with Biden's new target in mind. Anything else will be a missed opportunity, and more time spent dawdling at the starting line, while our future slips further away.
Duncan Meisel is the campaign director for Clean Creatives and lives in Austin, Texas
Join our new commenting forum
Join thought-provoking conversations, follow other Independent readers and see their replies