MY SUSTAINABLE LIFE
Birdy: My Sustainable Life - 'I am trying to grow my own vegetables'
The musician tells Olivia Petter how sustainability affects her lifestyle choices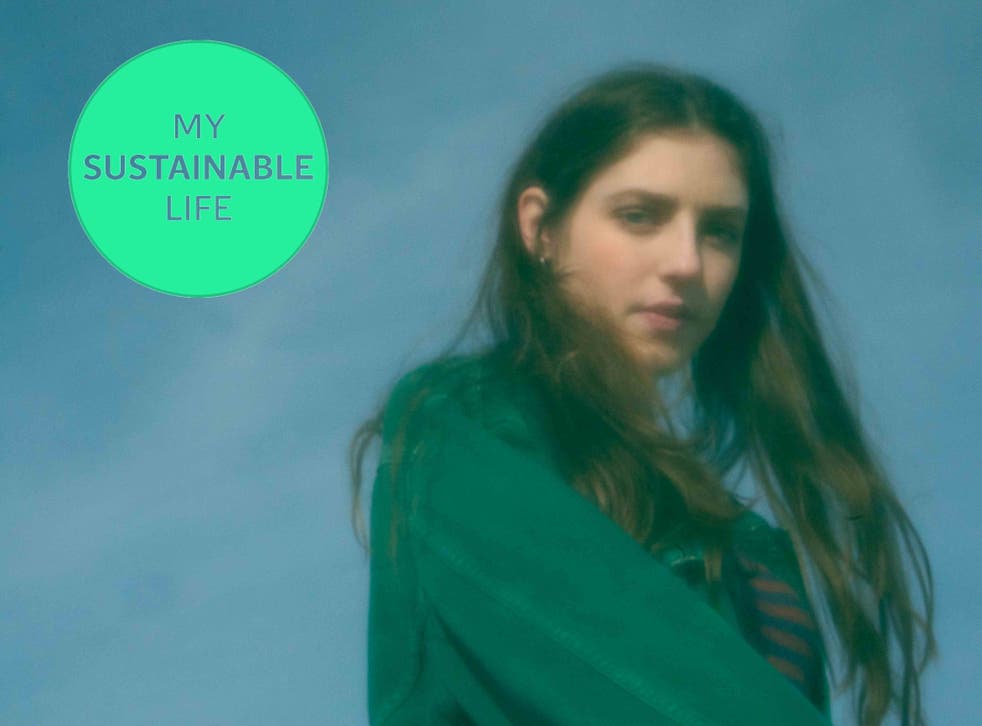 The Independent's My Sustainable Life is a Q&A series in which famous faces reveal their personal approach to the climate crisis
Welcome to My Sustainable Life, The Independent's new weekly series in which we speak to one person about how environmentalism affects their life.
This week, for the second edition of My Sustainable Life, we hear from the chart-topping British musician Birdy.
The "Loneliness" singer explains how growing her own vegetables has revolutionised her eating habits and why she can't quite let go of her vintage car.
The most sustainable decision I made in the past year was...
I try to do most of my shopping in charity shops or at vintage outlets rather than buying new things, I always think you find more interesting things that way too.
In the past year I've also been trying to eat less meat and grow my own vegetables.
My least sustainable guilty habit is...
My vintage car. It's so beautiful and I love it when I actually get a chance to drive it but it's from the 1980s, so it is a bit of a gas guzzler!
If I ruled the world, I would make it more sustainable by...
Prioritising environmental economic agendas and finding a better way to create significant power through renewable energy sources and making that available to more of the world.
When I want to feel in touch with the natural world I...
I like to go back to my parents' house in the countryside and go on long walks and swim in the lakes or the sea.
If I could invent one thing that would make my life more sustainable it would be...
A sustainable replacement to plastic.
My sustainability hero is...
David Attenborough because he has managed to bring the facts to the masses in a very understandable and enjoyable way.
The one thing everyone should watch about the climate crisis is...
A Life On Our Planet - David Attenborough
My favourite vegetarian dish is...
Over the lockdown I've been doing a lot more cooking and one of my favourite vegetarian dishes I've learnt to make is Dhal.
My one piece of advice to people trying to be more sustainable is…
Try to reduce waste by using reusable alternatives instead of throwing things away.
Three sustainable brands everyone should know about
Some of my favourite sustainable brands are Reformation, Levi's and DÔEN.
Pre-order Birdy's latest album, Birdy Young Heart, now.
Register for free to continue reading
Registration is a free and easy way to support our truly independent journalism
By registering, you will also enjoy limited access to Premium articles, exclusive newsletters, commenting, and virtual events with our leading journalists
Already have an account? sign in
Register for free to continue reading
Registration is a free and easy way to support our truly independent journalism
By registering, you will also enjoy limited access to Premium articles, exclusive newsletters, commenting, and virtual events with our leading journalists
Already have an account? sign in
Join our new commenting forum
Join thought-provoking conversations, follow other Independent readers and see their replies