Sustainable travel
'Green is the new glam': How Monaco is using its bitter oranges to lead the charge on sustainable luxury
The billionaires' playground is on a mission to halve emissions by 2030, finds Chrissie McClatchie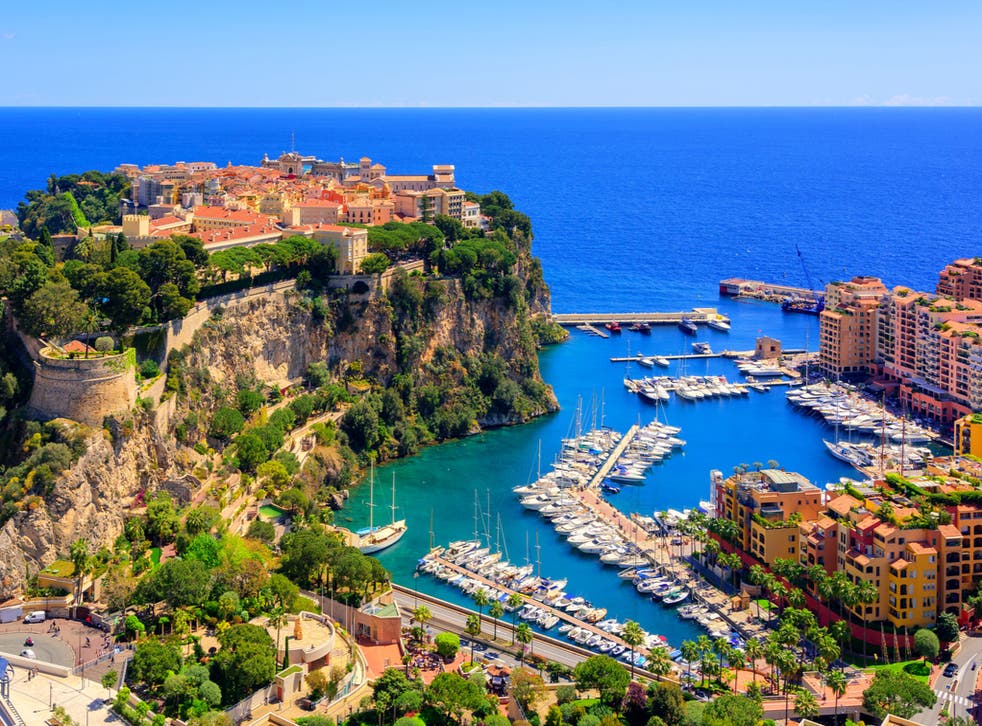 The 12 tons of bitter oranges harvested from Monaco's streets in early February have been washed, peeled and juiced, but, much like in the principality itself, space is still at a premium inside La Distillerie de Monaco. A dozen or so waist-high stainless steel fermenting tanks crowd around the four-metre high copper still, the first vintage of Philip Culazzo's small-batch eau de vie, which has been ageing for 30 months.
"Come smell it," he says, beckoning me over to one he has opened. "That's the essence of pure, distilled orange right there."
Before the fast cars and gleaming motor yachts, citrus trees were synonymous with Monaco. "Agriculture was the lifeblood of the local economy," Culazzo says. That was until the mid-19th century, when the ruling Grimaldi family ceded 95 per cent of its territory to its French neighbours. Today, if you look closely enough around the two square kilometres that remain, there are still tokens of this heritage: including the 600 bitter orange trees whose annual harvest was previously destined for almost wholesale incineration.
When the government issued an open invite for the public to come and take the fruit, Philip, an Irish businessman who has been living on the Côte d'Azur for a decade, was quick to respond. As the owner of La Distillerie de Monaco, Monaco's first – and only – distillery, he is using this tart fruit to craft an orange liqueur, christened l'Orangerie. The zest, along with forgotten varieties such as the thick-skinned citron, has also become an ingredient in his seven-citrus Gin aux Agrumes.
"The idea was to create something authentically Monegasque," he says. Every piece of fruit he uses is cultivated within a 20km radius of the principality and is untreated, free from pesticides and other chemicals.
He describes his best-selling gin as "a light, sunny taste of Monaco", but it's his deep-coloured, richly-textured liqueur called Carruba, made from the fruit of Monaco's national Carob tree, that has caught the attention of mixologists and sommeliers. "It's very unusual," Culazzo says. "They are really attracted by the fact that it has a lot of complexity, is so interesting and so rare."
Philip's business fits into a greater drive by HSH Prince Albert II, through the Prince Albert II of Monaco Foundation, to make Monaco a beacon of sustainable luxury: the pithy campaign strapline reads, "Green is the New Glam". The sovereign has made a commitment to a 55 per cent reduction in greenhouse gas emissions by 2030 and carbon neutrality by 2050.
Along with incentivising the transition to clean vehicle ownership for the principality's nearly 39,000 residents, an electric car-sharing service called Mobee provides 24/7 access to 30 free-floating Renault Twizys. So-called soft-mobility options still remain the best way to navigate such compact, densely populated territory. Given Monaco's hilly terrain, of which 20 per cent is given over to green spaces, its self-service electric bike-sharing scheme, called MonaBike, is also a blessing for visitors.
Monaco's high-end hotels are taking steps, too, to reduce their ecological footprint, yet many sustainability initiatives are a departure from the glitzy narrative so often associated with the microstate. "This is the hidden Monaco, the undiscovered side," says Culazzo. He has only to cross the road to meet his produce suppliers at Le Marché de la Condamine, the daily markets on Place d'Armes. A world away from the designer boutiques of Monte-Carlo (which is in fact one of Monaco's 10 neighbourhoods), this popular square is a favourite spot for locals to catch up with friends and for office workers to grab lunch from the bustling indoor food hall.
Other poster children of Monaco's sustainability campaign are Brice Cachia and Fréderic Rouxeville, biologists-turned-restaurateurs serving up sustainable fish, including home-grown oysters, at Les Perles de Monaco in Fontvieille port; and Jessica Sbaraglia, whose urban agriculture company Terrae (formally Terre de Monaco) has planted more than 1,600 sq m of balcony and rooftop vegetable gardens in private residences, institutions, and hotels. These include the Monte-Carlo Bay Hotel and Resort, home to the world's first organic Michelin-starred restaurant, Elsa.
While these individual solutions are to be applauded, with an economy that is so reliant on flagship events such as the Monaco Grand Prix and the Monaco Yacht Show, it's inevitable that Monaco's green ambitions still raise questions. This May, behind closed doors, the Formula One roadshow returns to its favourite street circuit, along with the Formula E (FIA, the sport's governing body has committed to a "net-zero" carbon footprint by 2030). Although hybrid yachts are hitting the water, private yachting still lags behind other transport industries, especially the automotive industry, when it comes to implementing alternatives to fossil fuels. Today, as it stands, Monaco is best described as a sustainability paradox.
It may not be perfect, but for Culazzo, it's a step in the right direction. "We're doing something that shows Monaco's ecological credentials," he says. "At the same time, it's something that people enjoy. It's a win-win."
Register for free to continue reading
Registration is a free and easy way to support our truly independent journalism
By registering, you will also enjoy limited access to Premium articles, exclusive newsletters, commenting, and virtual events with our leading journalists
Already have an account? sign in
Register for free to continue reading
Registration is a free and easy way to support our truly independent journalism
By registering, you will also enjoy limited access to Premium articles, exclusive newsletters, commenting, and virtual events with our leading journalists
Already have an account? sign in
Join our new commenting forum
Join thought-provoking conversations, follow other Independent readers and see their replies