Thinking about a career change? Get into teaching
Bethany Doughty worked as an actuary for 10 years before deciding to retrain as a maths teacher. It has proved to be a lifechanging move, for all the right reasons…
Monday 13 January 2014 10:12 Comments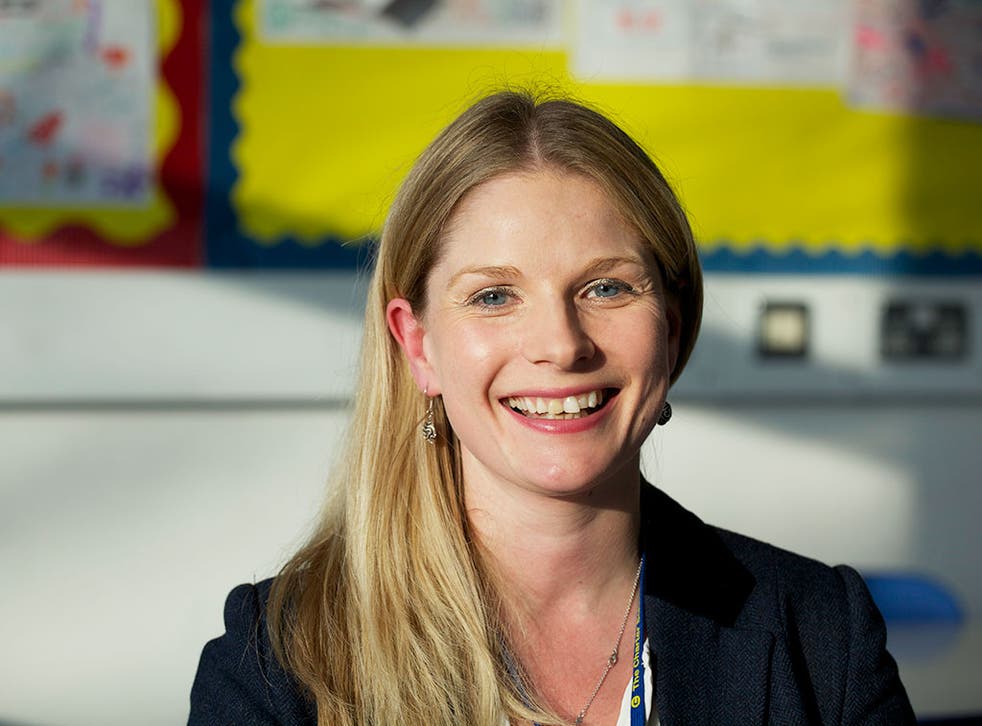 The start of a new year sparks an appetite for change. You might be thinking about career progression and looking to improve your chances of promotion. Why not consider teaching? It's the profession on which all others depend.
"I need to feel inspired at work and thrive in a stimulating environment," says newly qualified maths teacher Bethany Doughty. Teaching has proved to be the right career move, providing excitement in the classroom and plenty of opportunity for creativity.
It wasn't always like this. There was a 10-year gap between gaining her maths degree and starting to teach, during which time Bethany worked as an actuary. "Halfway through, I started to question whether I wanted to spend my life in the job," she recalls.
There was one element she really loved, however. "I would visit companies to explain complex changes to staff pension schemes. I really enjoyed helping people understand their entitlements. It was this aspect of the job that started me thinking about a career in teaching".
So Bethany decided to retrain. "My fiancé and I agreed that it was more important to do a job I enjoy rather than stick with something I didn't," she explains. And financial support was available in the shape of a £20,000 bursary and a student loan. Armed with these, Bethany started her one-year, full-time Postgraduate Certificate in Education (PGCE) course in London at the Institute of Education in 2012.
Depending on your degree classification, you could receive a £25,000 tax-free scholarship, or a £20,000 tax-free bursary while you train. Those interested in teaching maths and other shortage subjects could also benefit from the Premier Plus service, which offers a comprehensive programme of support and guidance throughout the application process.
Today, Bethany works in a secondary school in South East London. "My life as an actuary feeds into my teaching, and I like to think I bring something different because of that experience," she says. "Part of me wishes I'd retrained earlier – but, at the same time, I wouldn't be the person or the teacher I am today if I had. It has made me more confident in the classroom – and that will be invaluable as I take opportunities to progress in my career."
To get into teaching and for support throughout the application process, sign up online or call the
Teaching Line on 0800 389 2500
Register for free to continue reading
Registration is a free and easy way to support our truly independent journalism
By registering, you will also enjoy limited access to Premium articles, exclusive newsletters, commenting, and virtual events with our leading journalists
Already have an account? sign in
Join our new commenting forum
Join thought-provoking conversations, follow other Independent readers and see their replies