Online clinic as an alternative to busy GP
One of the pioneers of online healthcare, HealthExpress offers a virtual private alternative to surgery visits, with online diagnoses and medication deliveries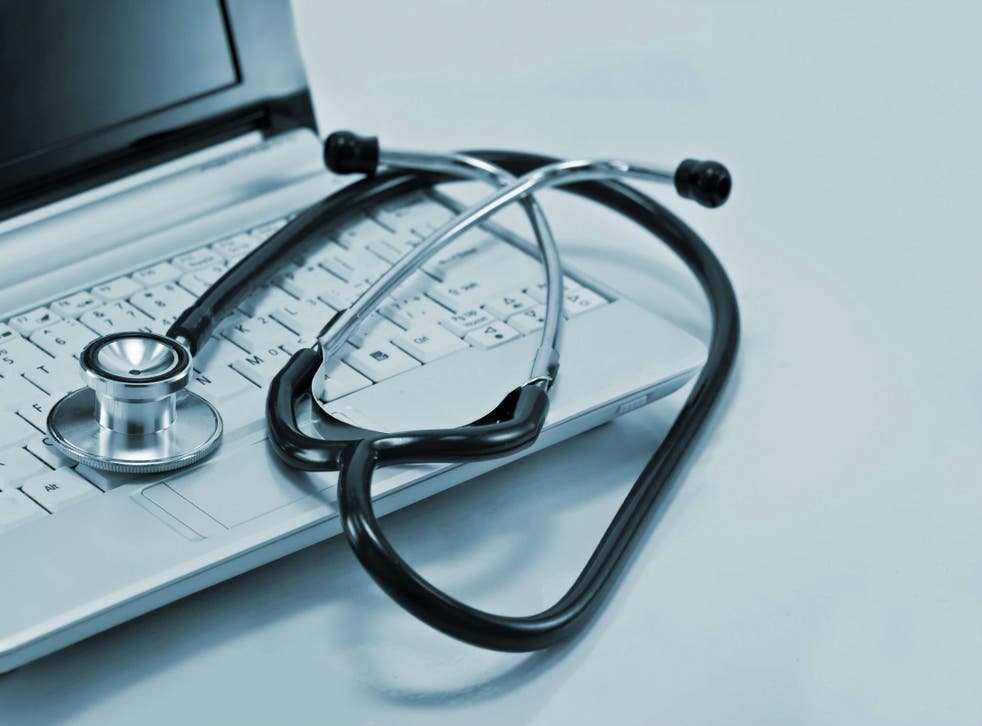 With waiting times to see your GP getting ever longer and appointments harder to fit into your busy life, what happens when you simply must get high-quality medical advice at a time that works for you? An online service is the obvious answer, but with so many charlatans peddling cures and counterfeit pharmaceuticals on the internet, not to mention all those so-called experts dispensing unqualified advice, it's almost impossible to know who you can trust.
Wouldn't it be nice to use a service that combines the convenience of online shopping with the same trusted advice you can expect from your local NHS clinicians? That's what HealthExpress, one of the UK's first legal online clinics, offers. One of the pioneers of online healthcare in the UK, it's safe, secure and discreet, and allows you to get medical advice and order your prescription medication with complete confidence as well as the convenience of a same day delivery service in London.
You can order treatments and get information via a free, no obligation online consultation. All you have to do is fill out a simple yet thorough medical form, which one of its GMC-registered doctors will review to help form a diagnosis. Any medication they might prescribe can be delivered within London in less than two hours. That's a lot faster than many other healthcare providers can manage, and it arrives with the peace of mind that only comes from using a properly regulated clinic.
HealthExpress is regulated by the Care Quality Commission – just like the NHS – and is a member of the National Pharmacy Association and Royal Pharmaceutical Society, so you can have complete confidence in the advice you are given. You can also be certain your private details are held in the strictest confidence and never sold on to third parties. Any treatments will be genuine, branded medication delivered in discreet, plain packaging to ensure the patient can rely on a service that not only delivers the finest quality of medication but does that according to every patient's different need whether it be discretion or quickness of delivery.
"The immediate overnight delivery saved me the hassle of going to the GP for a prescription, queuing up at the pharmacy, and so on. It's a great service," said a HealthExpress customer who wished to remain anonymous.
The clinic provides advice and treatments for sexual health issues, long-term conditions such as asthma and diabetes, acne, hair loss, incontinence and many other health problems. If you're heading abroad to escape the British winter, it can help with your travel health needs, or simply provide a bulwark against the flu. And since it's all online, there are no awkward face-to-face encounters with your doctor.
So, whether it's finding a moment during your daily commute to work, or taking a break between picking up the kids and getting the house straight, the HealthExpress website is the first step towards getting the advice and treatment you need. Over a million patients over the last 13 years have already trusted its all-inclusive service for a solution to their health problems.
For more information and a free consultation, visit HealthExpress
The Independent is not responsible for the content of this advertisement feature and any queries should be directed to HealthExpress.
Register for free to continue reading
Registration is a free and easy way to support our truly independent journalism
By registering, you will also enjoy limited access to Premium articles, exclusive newsletters, commenting, and virtual events with our leading journalists
Already have an account? sign in
Register for free to continue reading
Registration is a free and easy way to support our truly independent journalism
By registering, you will also enjoy limited access to Premium articles, exclusive newsletters, commenting, and virtual events with our leading journalists
Already have an account? sign in