Share your summer memories with Villas.com for a chance to win €10,000
Do you fancy yourself as a budding travel photographer? Have you caught a spectacular holiday moment? This could be your moment to shine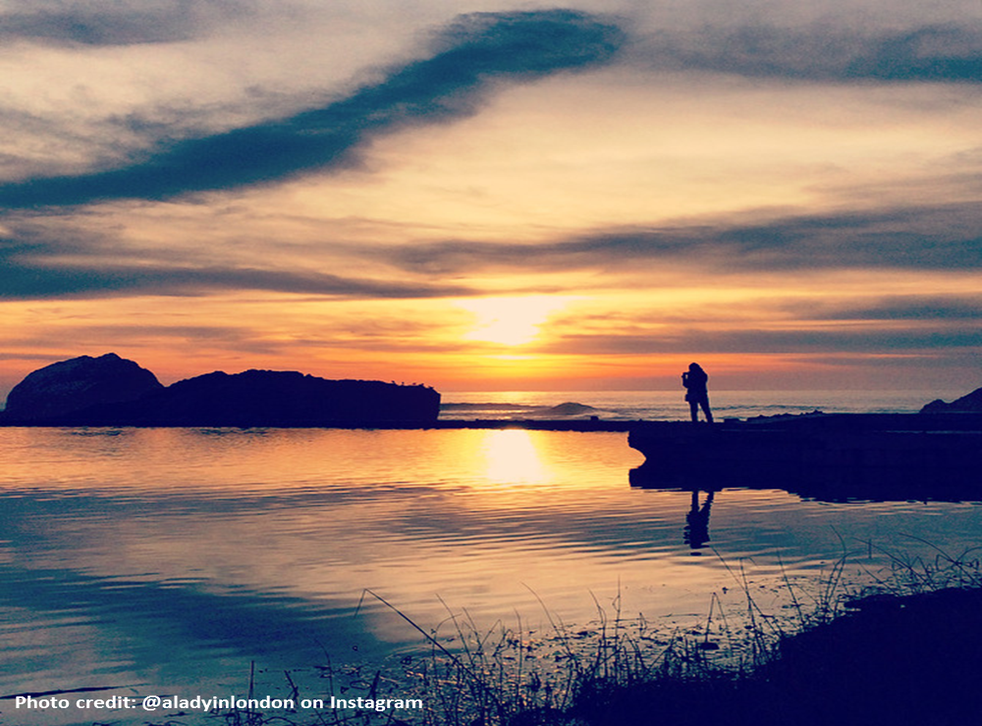 The end of summer is approaching, so Villas.com is inviting you to share your favourite travel memories for a chance to win €10,000.
Travel photography is becoming a phenomenon of the modern age, with social channels such as Instagram and Twitter making it even easier to share your favourite images. Whether it's a photo of your al fresco dinner, set out on a luxury Grecian villa balcony, or the view from your rooftop apartment overlooking a lit-up city, Villas.com wants to see your stand-out shots of the summer.
You have until 30th September to enter the #InstantParadise competition from Villas.com. For some inspiration, the holiday rental site has teamed up with award winning Instagrammer and travel blogger Julie Falconer of @ALadyInLondon. Here are Julie's top tips on capturing the moment through photography:
1. Be Patient. Patience is not my virtue. When I first started taking pictures for this blog, I barely stopped walking as I snapped a photo. But over the years I've learned the value of being patient when I line up a shot, and the benefit of waiting until the scene is just the way I want it.
2. Be Observant. I've realized that noticing the little details in addition to the big picture can be helpful. Looking up, down, and around while walking along the street can reveal great shots.
3. Be Creative. Getting creative about editing can really make photos pop, and learning to use the tools and filters on Instagram is a great way to make photos stand out. To get more advanced, there are lots of mobile editing apps that can be used to add more features to photos.
4. Be Balanced. Try to aim for a balance of different types of subjects in your photos, to show your audience a well-rounded gallery of wide shots and close-ups.
5. Be Open. I used to think that I had to travel to find good subjects for pictures, but since I started getting into photography I've learned that there are things I pass by every day that are worthy subjects. When I walk around a city, there's no shortage of things to take pictures of. If I'm patient and observant, I can photograph great things every day.
6. Be Social. Seeing others' photos can inspire you to become a better photographer and open your eyes to new techniques and styles that you can use to improve your own photography.
To enter the #InstantParadise competition, go to Villas.com or tag @wwwvillascom on Twitter or @villascom on Instagram before 30 September, sharing your summer memories and telling us why you love holiday rental properties. The winner will receive a prize of €10,000 credit to spend on Villas.com, while two runners up will receive €1,000 credit for the holiday rental website. Please read the full Terms & Conditions before entering by clicking here.
From chalets, apartments, cottages, villas, condos and gites, villas.com has over 350,000 instantly bookable rental properties to choose from. Easy to navigate and delivering an amazing home away from home experience, the site has everything you need for a perfect getaway. Plus, as villas.com is an extension of booking.com, the world's largest accommodation provider, you receive round-the-clock customer service and instant gratification. Booking a rental property has never been easier!
For more information, please follow www.villas.com/contest.html. Happy snapping!
Competition Terms & Conditions: Over 18s only. The promotion closes 14.00 30 September 2015. One winner will win €10,000 on a pre-loaded credit card, which must be used for booking and paying for accommodations that accept credit card payments, available on Villas.com. Two runners-up will each win €1,000 on a pre-loaded credit card which must be used for booking and paying for accommodations that accept credit card payments, available on Villas.com. The winner will be solely responsible for paying any taxes that may be due in relation to the prize. All valid entries will be judged by a panel of judges containing one independent judge, PromoVeritas, within 5 working days of the end of the Promotion Period, in accordance with the following criteria: quality of image; creativity of image; and how well the Image captures the theme of "#InstantParadise. Multiple unique entries are permitted. Prizes are non-transferable and holidays must be booked by 31 December 2016. For entry via Twitter and Instagram you must follow @villascom/@wwwvillascom and you Twitter/Instagram account must be public. By entering your entry automatically becomes content which may be used by the Independent or Villas.com in future marketing. Further Terms & Conditions apply. Please read them in full before entering the competition here: villas.com/contest.html. Promoter: Booking.com.
Register for free to continue reading
Registration is a free and easy way to support our truly independent journalism
By registering, you will also enjoy limited access to Premium articles, exclusive newsletters, commenting, and virtual events with our leading journalists
Already have an account? sign in
Register for free to continue reading
Registration is a free and easy way to support our truly independent journalism
By registering, you will also enjoy limited access to Premium articles, exclusive newsletters, commenting, and virtual events with our leading journalists
Already have an account? sign in