Average British person spends six months of their life talking about the weather, poll claims
One in five view the weather as the perfect storm for making a complaint, says poll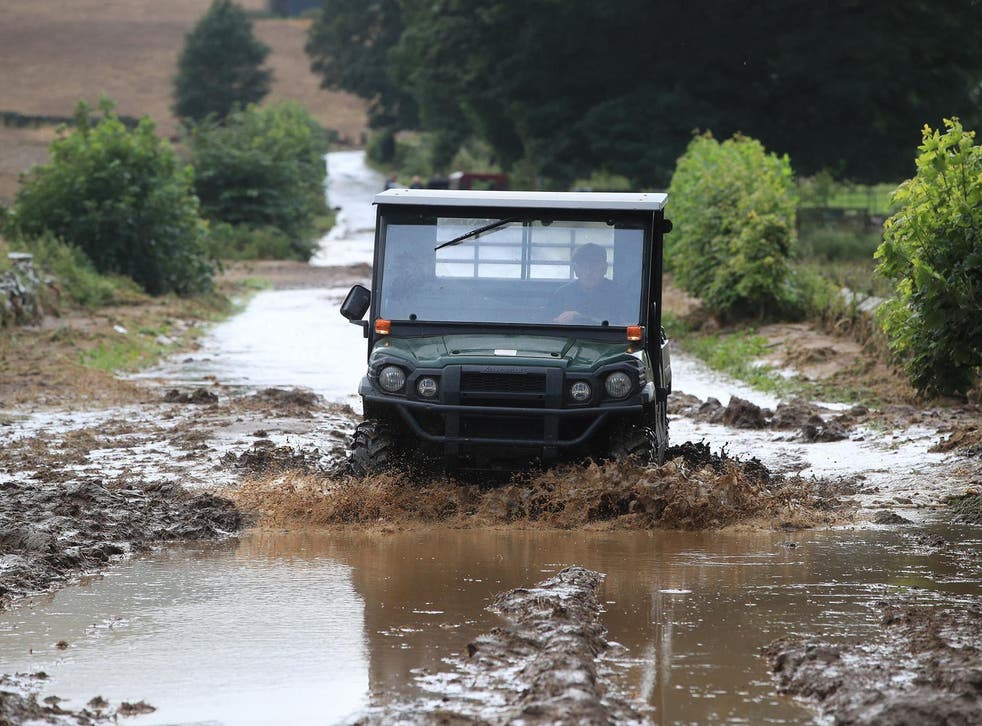 The average British person spends six months of their life talking about the climate, with 84 per cent admitting that it crops up in discussion, a poll found.
Researchers found that the topic of weather arises an average of three times a day, lasting two minutes and 46 seconds on each occasion, amounting to six months in a lifetime.
The nation's obsession with talking about the temperature has also now spread to conversations with household tech devices.
Of those who own a device with a voice assistant, one third get the forecast from automated vocal software built into household gadgets and smartphones.
The topic of weather is most likely to occur in conversation when it is hot, but 27 per cent admitted feeling happiest on a crisp but sunny day.
Torrential rain hits UK amid weather warnings: In pictures

Show all 14
On average, those polled will have their first discussion about whether it's hot or cold by exactly 09:47 in the morning, most frequently to colleagues after arriving at work.
Twenty seven per cent like to discuss the effect it's having on their sleep, and one in five are compelled to complain when their house feels too hot in the sun.
When asked to recall popular phrases used to describe the skies, one in 10 confessed to uttering the line, "It's that fine rain that soaks you through" to describe drizzle.
And 24 per cent of the population have used the phrase: 'I like it hot, but not this hot', with one in four confessing to regularly saying: 'The weather kept me up all night.'
It also found that two in five Britons turn to the weather for small talk to ignite an exchange with someone, while one in five believed the weather - no matter its condition - simply provided the ideal excuse to complain.
The five-year period to 2018 was the hottest ever recorded, and extreme weather and wildfires are on the rise
The poll was carried out by Boxt, whose CEO said: "Improving technology has increased our temptation to wax lyrical about the weather, from improved forecasts, to automated thermostats and apps to help us maintain temperature control in our surroundings.
"It's no wonder we are so fascinated by the weather and how we can influence our environment through technology to make sure we are prepared for what is forecast."
SWNS
Join our new commenting forum
Join thought-provoking conversations, follow other Independent readers and see their replies