The Independent's journalism is supported by our readers. When you purchase through links on our site, we may earn commission.
Wines of the week: Three sparklings from around the world
Terry Kirby introduces you to three sparklings from Italy, Chile and Germany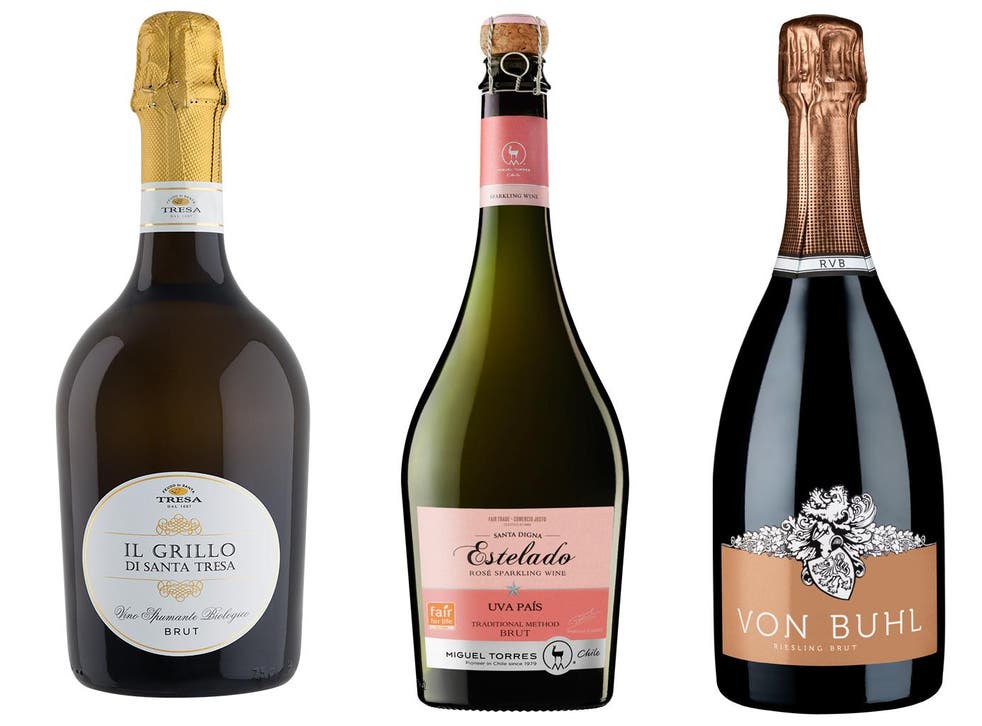 According to figures out this week, sales of sparkling wine have risen by 80 per cent over the past five years, driven by our thirst for Prosecco, Champagne and English sparkling...but perhaps it's time to try something new.
From Italy...
Il Grillo di Santa Tresa Vino Spumante
Bored with Prosecco? Try this: made carefully and organically in Sicily from Grillo, the grape used to make the islands' fabled Marsala sweet wine and some decent whites, this is a revelation. Dry, a very pure fruit taste and a clean, refreshing acidity. Lovely with canapés and fishy starters.
£12.75 vintageroots.co.uk
From Chile…
Santa Digna Estelado Rose 2012
Pais is a workaday Chilean grape formerly use to make cheap table wine but has been spectacularly re-invented in a project led by the Torres combine into succulent reds and this gorgeous pink sparkler, using the traditional Methode Champenoise. A fantastic alternative to Cava or pink Champagne, it is surprisingly elegant and packed with red fruit flavours.
£12.99 finewinesdirectuk.com; £75.00 for 6 (minimum order) winedirect.co.uk
From Germany….
Riesling Sekt Brut, Reichsrat von Buhl, 2014
Made organically by a former Bollinger winemaker on an historic German estate this illustrates again the versatility of Riesling (see last week's column) although it's a long time since the sparkling version was popular in the UK. Perhaps its time for a resurgence: fresh typically Riesling flavours of green apples and citrus make for a really appealing aperitif.
£18.99 laithwaites.co.uk
Register for free to continue reading
Registration is a free and easy way to support our truly independent journalism
By registering, you will also enjoy limited access to Premium articles, exclusive newsletters, commenting, and virtual events with our leading journalists
Already have an account? sign in
Register for free to continue reading
Registration is a free and easy way to support our truly independent journalism
By registering, you will also enjoy limited access to Premium articles, exclusive newsletters, commenting, and virtual events with our leading journalists
Already have an account? sign in
Join our new commenting forum
Join thought-provoking conversations, follow other Independent readers and see their replies